Tis the season for presents. Cultural resource management archaeologists are no different than others when it comes to the joy of opening new stuff brought to you courtesy the big guy with a flying sleigh. Each year I make gear recommendations for folks looking for a few items to make life in the field better. Again, I come bearing summaries of gifts you might like.
We all need equipment to better do our jobs but we also love "luxuries" that make our jobs more enjoyable. Here is a list of things I think you might enjoy/need in the upcoming year:
1) Internet—Things are moving toward digital and paperless archaeology so internet is no longer a luxury. Also, the distance between the field and office is rapidly shrinking. It's likely you will still be responsible for your office work even when you aren't in the office. This is both a good and bad thing because it means you're probably never going to be "off" while in the field. You'll get stuff done at the expense of having any down time.
Archaeologists in the field need the internet. Either you need it in your hotel or via 4G and cell reception. This last summer, I realized the shortcomings of doing fieldwork without a reliable internet connection in my hotel. My co-workers and I were being asked to comment on work happening back at the office but basically had no way to answer. Our productivity was stifled for three weeks during the summer, which was something that made the following projects much more complicated. Work could not happen during weather delays so those afternoons were pretty much wasted.
It's the 21st century. Most of our work happens on computers, but much of that can't happen without internet. Since cultural resource management is always on the move, it behooves us to purposefully go without internet if we have the chance to be connected.
As an aside, you'll always be able to connect with all the mind-numbing media that makes life in the 21st century. Amazon Music and Prime Video, 8 Tracks, Spotify, Gaia TV, and myriad other distractions will make it easier to live out of a backpack in a run-down hotel somewhere.
2) Winplus Jump Start and Portable Power Bank—Aside from getting a flat in the field, a dead battery is the most common vehicular ailment. I can't tell you how many times I've gone out into the field and wondered what would happen if the truck wouldn't start. We don't always have two vehicles or jumper cables, especially if you're on a project with a rental. There's no telling how long it would take AAA to get there.
I used to think portable battery jump starters were bulky red plastic boxes that pretty much had to live in the toolbox of a full-sized pickup. Not anymore. Jump starters are now almost as small as your phablet.
Introducing the Winplus jump start and portable power bank. A few months ago, my family's minivan had a dead battery at Costco and one of the tire technicians tried to start it with a Winplus power pack. It didn't work because the starter had gone out, but I was still impressed enough to grab one for each of our family cars. I haven't had to use it on our own cars but was able to help a friend get her vehicle started with the Winplus. It works.
Best of all, the Winplus can be used to charge other USB devices like cell phones, tablets, and digital cameras. I've done this on many occasions, being able to power an iPad Pro 9.7" twice before even using half of the Winplus' power. This power pack is also compact enough to fit in your field bag, carryon, or underneath a car seat. It's a very useful tool that I endorse.
3) Headgehog Pocket Comb Multitool— Other archaeosexuals often ask me, "How can I maintain my attractive yet wiry beard while also keeping my long, grunge-rockeresque locks in check?" My answer: With a headgehog. It's a comb. It's a beer bottle opener. It's a screwdriver and a wrench. It's TSA friendly. It's better than a thneed. It's what every archaeologist needs.
The Headgehog is there for me whenever I need to comb out my beard or fluff up my fro. If you like untangled hair and opening beer bottles, grab one for your Christmas stocking.
4) Stanley Classic Flask— (WARNING: The following statements are not for the workplace per se. It's more a recommendation of what needs to happen after work. Follow all laws and company regulations. Do not drink and drive. No cultural resource management archaeology project is worth dying/getting arrested over.)
I'm an archaeologist so I like to work hard. I also like to enjoy alcoholic adult beverages after the workday is done.
The Stanley Classic Flask is a no-frills, durable beverage conveyance vehicle. This flask is tight. It holds whiskey really, really well until I need to empty it into my tummy. I've got no problems with it. You should buy one.
5) Packable down jacket— It snows in May in Montana. Did you know that?
Fortunately, I bought a packable down jacket with a hood before my last trip to Montana and was forced to use it a couple times in the field. I don't really have a strong brand preference for this item since I've seen a number of different manufacturers make perfectly good down-filled soft shells. I found a Mountain Hardware model that must have been an old one since I no longer see it on the company website. It cost me about $80 plus tax and shipping on backcounry.com. My wife loved mine so much that she used it every time the mercury dropped below 40 degrees while we were camping this summer, which prompted me to get her one of her own. I landed a women's down soft shell with a hood at the Eddie Bauer outlet in Oregon for about $90.
The brand you buy pretty much doesn't matter since you will probably not be screening dirt or gallivanting through blackberries in it without some sort of hard shell/rain gear covering it. I've talked to several other CRMers about this item. We all seem to agree that you should get one that packs down small, is 350-fill count, and comes with a hood. Don't pay more than $100 for it.
6) Packing Cubes— My wife used to make fun of me because I started using packing cubes a few years ago whenever I traveled. Unless we're going on a long trip with the kids, I prefer bringing only a carryon and backpack for most voyages. I still like bringing the smallest number of luggage items even if I'm rolling with the whole tribe. Packing cubes allow me to fit all of my clothes and both of my kids' clothes in a single 65-liter duffel bag.
In case you've never heard of packing cubes, here's an instructional video that will give you an idea of how to use them. This lady is in love with her packing cubes but she does a good job explaining the concept and demonstrating Eagle Creek cubes:
A couple months ago I was finally vindicated when my wife took a business trip and (gasp) she used the packing cubes. She saw how easy it was to organize all her stuff in a couple small cubes. Packing cubes save space in your carryon and limit how much stuff you bring because you've got to fit it all in several rectangular bags.
There are a plethora of different packing cube brands so I can't really recommend them all. Our family uses a number of different brands. Some are better than others. My favorites are made by Eagle Creek. You can get a three-pack for less than $30.
7) Tiger Balm— I'm 37-years-old, have done archaeological fieldwork for over a decade (roofing, landscaping, and pushing shopping carts before that), and I do capoeira two to three times a week. Needless to say, I frequently revisit old injuries.
Rather than gobbling down ibuprofen like I used to in the past, I've taken up slathering my shoulders, elbows, knees, and back with tiger balm whenever they flair up. It's easier on your kidneys than aspirin and ibuprofen, which gives me some more miles for drinking. And, tiger balm is not addictive like prescription-strength pain relievers. Best of all, it's cheap. You can grab a two-pack of the small jars for about $15 on Amazon.
If you're young, you probably don't need Tiger Balm. But, if you stay in cultural resource management archaeology long enough, you will need it someday.
(WARNING: Do not touch your eyes, mouth, or other sensitive reproductive organs after applying Tiger Balm. You will regret it for about 5 minutes.)
I've got to come clean. I've lied to you in the past.
Some of the items I have recommended on my yearly gear posts in the past have not lived up to my standards. Since I started writing archaeology gear review articles, several items I used to respect have not lived up to their reputation. Some of these things are broken or obsolete. Here's what happened to some of the previously mentioned essential field gear items:
Toshiba Satellite Radius 11" 2-in1 Laptop— To be fair, this computer was already more than a year old when I reviewed it in 2015. I love the 11-inch laptop size and actually use the tablet mode to read PDFs. This computer worked well until the dreaded Windows 10 update. It never worked properly again after the update. Also, its 2GB of RAM wasn't powerful enough to keep pace with popup-laden websites and had some major slowdown while streaming Netflix and YouTube.
Basically, this computer is obsolete. I loved it but times have changed. Toshiba sells new (2016) 11-inch Satellite Radiuses. I don't own one but think their new version with 4GB of RAM should be powerful enough to keep pace for a few years. The size rules but, like all things, laptops get outdated.
REI Men's Trail 40 Pack— I had high hopes that this pack would replace my old REI Traverse 30. It didn't. This pack sucked.
It was too narrow to fit all of my field gear. Somehow, this pack is supposed to be bigger than the Traverse 30 but I could barely fit in the same amount of gear when the hydration system was full. It only really has one pocket so there's not a good place to stash stuff where you can get to it quickly, like your clipboard. Dealing with the hydration system was a complete pain in the ass. The water tube comes up directly in the center of the pack and was extremely difficult to get my Platypus hose through their access hole. The interior opening for the water bladder was tiny, so it took like 10 minutes of wangling to get a full bladder back in my pack. This would have been an absolutely time-sucking disaster had I been using it in Arizona where you need to refill your hydration system at least once during a 10-hour day. And, there was no room for my gear with a full 3L hydration bladder. Finally, the pack was too short for my torso even though a large was supposed to extend to 21-inches (FYI: I'm 6'5" with a 21-inch torso so few packs fit me at all.) The main zipper system was the only thing I liked about this pack.
No matter how much I tried, I just didn't like this pack. I only used it on one field project and a camping trip before returning it to get another pack. I would have bought another Traverse 30 but its torso length is shorter now. I grabbed a Traverse 48 instead, which is better than the Traverse 40 but the jury is still out on this item. The Traverse 48 is big enough, but I wonder how comfortable it will be after carrying it full of artifacts for a few miles.
Perhaps your experience will be different but I can't recommend the REI Trail 40.
Apple iPad Pro 9.7"— Truthfully, I didn't really endorse this item in my previous review. I've owned various iPad models since 2012 but for whatever reason I don't think the iPad Pro is good enough to justify its price tag.
I understand it's faster and has a better display than the iPad 2, but the iPad Pro drinks battery too fast. And, its speed isn't so impressive when compared to other tablets like the Microsoft Surface or Samsung Galaxy Tablets. I expected it to be a true upgrade from the iPad 2, much more than just an even shinier display in a thinner package. But, after using my Pro 9.7" for about a year I understand that that's pretty much what you're buying.
Most importantly: This still isn't a laptop replacement. It cannot do what a laptop can do, which pretty much makes the iPad Pro a big, expensive cell phone.
Even with Microsoft Office and a Bluetooth keyboard, the iPad Pro is inadequate given how much it costs and what you can do with competing tablets. Aside from its display, the iPad Pro's specs are barely better than a new Toshiba Satellite Radius (2016), but the iPad costs $200 more. The Cadillac of Tablets—Microsoft Surface Pro 4 or Surface Book—are basically laptop replacements. They'll more than do all the basic office tasks you need for CRM work. Hook 'em up to a bigger monitor, a cloud storage account, and the company server and you'll no longer need a desktop computer at the office. There are also several models of Samsung Galaxy tablets with good specs that cost hundreds less than an iPad and can do basic Microsoft Office work. You can expand the memory of both the Galaxy Tab and Surface so you're not forced to buy a more expensive product just to get more memory.
Additionally, the Samsung tablets use Android and the Surface tablets are Microsoft products. Both fully support Microsoft Office software in a fashion that transfers to PCs (We all know Microsoft applications do not properly transfer between Apple MacBooks or iPads and PCs without devastating the formatting. There is a strong chance that your co-worker is messing up your report when he "just does some edits" on the main document while "working from home" on his Mac because the formatting is going to be all mucked up and you'll have to fix it on a PC.)
Everything you can do with a budget laptop, you can do with a Galaxy Tab. Or, for the price of a tricked out iPad Pro 9.7" with 4G you could buy a 32GB 9.7" Galaxy Tab S2, a Bluetooth keyboard, an Otterbox case, a Winplus power pack, and a 28" Samsung LED computer monitor along with all the wires to turn this into your work computer. Hell, if you saved your per diem for a while you could grab a Surface Book and skip having a laptop or iPad all together.
Given how much the Apple products cost and how they don't seamlessly run Microsoft Office, I think this might be my last iPad. Somebody out there, convince me I should stay close to the Apple tree.
It's coming…
I will conduct the iPad vs. Samsung Galaxy tablet showdown in 2017. Stay tuned.
Happy Holidays from Succinct Research
I just want to thank you for reading this blog. Since 2012, I've been doing my best to share what I know about cultural resource management archaeology with whoever is willing to read my writing. I may not always get things right, but I'm no longer afraid to share what I know. Raise your flasks to an eventful and prosperous 2017.
What's on your Christmas list? Write a comment below and tell us all or send me an email.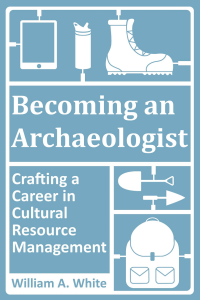 Having trouble finding work in cultural resource management archaeology? Still blindly mailing out resumes and waiting for a response? Has your archaeology career plateaued and you don't know what to do about it? Download a copy of the new book "Becoming an Archaeologist: Crafting a Career in Cultural Resource Management" Click here to learn more.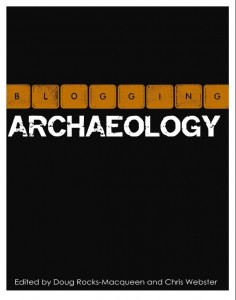 Check out Succinct Research's contribution to Blogging Archaeology. Full of amazing information about how blogging is revolutionizing archaeology publishing. For a limited time you can GRAB A COPY FOR FREE!!!! Click Here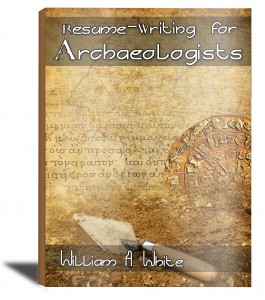 "Resume-Writing for Archaeologists" is now available on Amazon.com. Click Here and get detailed instructions on how you can land a job in CRM archaeology today!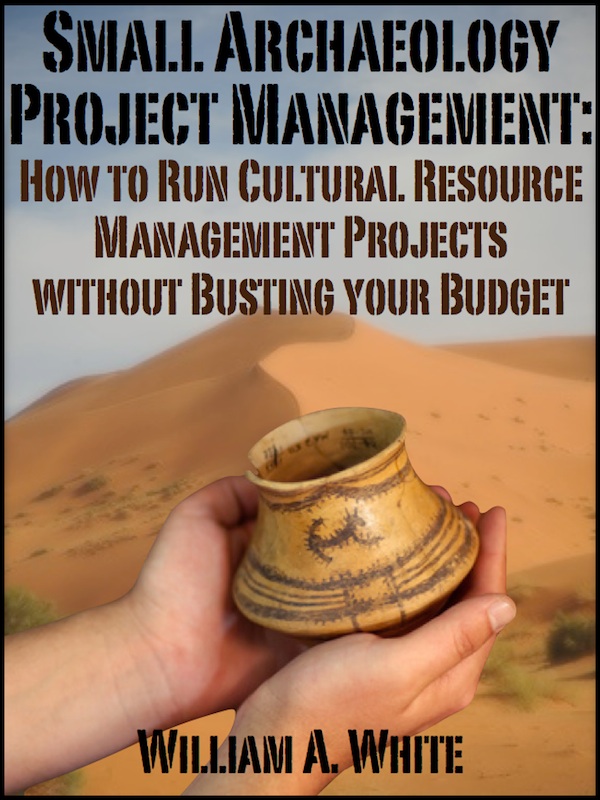 Small Archaeology Project Management is now on the Kindle Store. Over 300 copies were sold in the first month! Click Here and see what the buzz is all about.
Join the Succinct Research email list and receive additional information on the CRM and heritage conservation field.
Get killer information about the CRM archaeology industry and historic preservation.