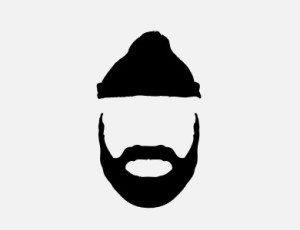 This week, the blogosphere has been abuzz with talk of this new form of fashionisto­ the lumbersexual or metrojack. First highlighted in a recent GearJunkie article, the lumbersexual has been defined as an urbane male that wears the traditional costume of a lumberjack. Characteristics include flannel shirts, expensive work boots, and facial hair. The initial article has been followed up with timely pieces like "Are you Dating a Lumbersexual" and "The Lumbersexual is Here to Chop Down Metrosexuals." The poorly-defined metrojack is basically an even more refined, Paris-runway version of the lumbersexual. Clearly the lumbersexual is an animal of great concern to the fashion world.
Being a thirtysomething from Idaho, I immediately realized the lumbersexual is just an overpriced knockoff version of 1990s grunge fashion. Only, this time, hipster toolsheds have co-opted the style's elements without even acknowledging it. It's also the way men in the Pacific Northwest have been dressing for over 130 years. I've been dressing like a lumbersexual since I could walk. The men in my family have kept this tradition going for over 60 years, along with thousands of other Northwestern men. The lumbersexual tradition is only new to the folks that don't know men from the Northwest.
My extensive research on the lumbersexual made me realize that we archaeologists also have our own fashion style that other weekend-warriors across the nation mimic every time they go glamping camping. Our fashion goes beyond the cosmetic window dressing of the lumbersexual and rises a notch above the traditional garb of the blue collar worker. With an emphasis on outdoorsyness without going full on Big Game Hunter, archaeologists have a unique fashion sense that says, "I love working outside so much that I'm going to dress like I'm working outside even when I'm working inside." It's a combination of work clothes with a little rock climbing, backcountry hiking couture.
This is the fashion style of the archaeosexual.
Are you an Archaeosexual?
My wife is one of the most fashionable people I know. She dresses perfectly for every social climate she's living in. When I first met her she had just returned from graduate school in the Netherlands and had a European style that set her apart from the other women in our north Idaho college town. Since then, she has worked in offices in Seattle and Tucson; impeccably transitioning her work clothes to maintain just the right level of professionalism without being too dressy. Whenever I need advice on fashion, I turn to my wife.
Fortunately, I never need fashion advice. I am a flamboyant archaeosexual that has been dressing the same way for over 25 years. My wife can attest to this. I still wear shirts that I bought in high school and, with the rise of the lumbersexual, I'm fashionable again.
What is an archaeosexual? Like the lumbersexual, it has a lot to do with our fashion­ except for the fact that we're archaeologists and, for most of us, our job is who we are. The archaeosexual has difficulties transitioning from field to town because the field is exciting and fun. The town is the boring place where the non-archaeologists live (except for my family and friends who I like being around even when I'm in the field). This infatuation with the field is one of the reasons why we dress almost the same when we're not in the field.
Here are several important characteristics of the archaeosexual:
1)            Archaeosexuals can be men or women–­ Unlike the lumbersexual, who is male, archaeosexuals can be either men or women. No matter your sex, archaeosexual fashion is based on the fact that you look like you are ready to go into the field at a moment's notice. Female archaeosexuals are a little more fashion conscious and, when working in the city, tend to look like they could go camping OR public archaeology any second. Male archaeosexuals, oftentimes, look like they just got done monitoring even though they just arrived to work, stained clothes and all.
2)            Being an archaeosexual is all about the clothing–­ CRM archaeologists have definitely absorbed the statement: "Dress for the job you want, not the job you have." Apparently, we all want to be field techs.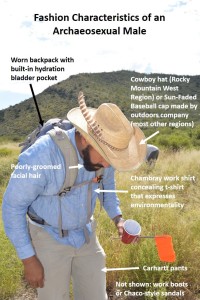 3)            The archaeosexual male­– Since I know more about male archaeosexual fashion, I've include a photo of a super-sexy archaeosexual model fully festooned in archaeosexual clothing that features (NOTE: Not all archaeosexuals carry around a keg cup and pinflags, but at least one does, or did. No shame. No blame. It just happened):
Work shirt­– This can be flannel or another workish type of shirt like a chambray or, sometimes, a SPF shirt. Any long-sleeved shirt with a collar will do. This is mostly worn during fall, winter, and spring, unless you live in the Southwest where it's always too hot for a long-sleeved shirt.
T-shirt­– Typically, an archaeosexual t-shirt has the logo of a Department of Interior government agency (Forest Service, BLM, Fish and Game, ect.), archaeological field school, or an outdoor gear company (Patagonia, Columbia, Mountain Hardware are some favorites). The t-shirt is an archaeosexual male's go-to during the summer.
Work pants–­ Since we have a hard time separating fieldwork from non-fieldwork, archaeosexual men tend to keep on wearing stained work pants in the office. Our favorites include Carhartt or Riggs. If we feel like churching things up a bit, we'll wear a pair of Levis or other jeans and tuck in our shirt. If it gets really hot and we're in the city, we might wear shorts (khaki, jeans, or cargo shorts are common).
Boots–­ This isn't a steadfast fashion rule, but archaeosexuals tend to wear work boots or cowboy boots even when working in an office. Sometimes, they're even steel-toed. Other preferred archaeosexual footwear includes Chaco sandals, keens, flip-flops, or old cross trainers. We wear oxfords from various brands when we're trying to look nice.
Hat–­ Archaeosexual men love hats. Our favorites are faded baseball caps (again, featuring outdoor gear companies or government agencies) or cowboy hats. We tend to think these hats will cover up our unfashionable haircuts or overgrown hair. They don't.
Facial hair­– Some sort of facial hair is central to the male archaeosexual identity. We hate properly shaving and only do it every now and then (once a week is a lot for an archaeosexual). Stubble is common as is a poorly manscaped beard or mustache. As an archaeosexual male gets older, he gives even less of a sh*t about shaving. Older archaeosexuals feature particularly sexy hair growing from our noses and ears, and even more wiry beards.
Optional Accessories– Backpack with hydration bladder pocket, Aluminum fuel canister/drinking bottle decorated with outdoor gear company or government agency stickers, and polarized sunglasses designed for outdoor activities.
4)            The archaeosexual female–­ I do not mean to hurt anyone's feelings but I have noticed a lot of common fashion trends among female archaeologists. Women archaeos are much more fashionable than their male counterparts and they have even been known to shed the archaeosexual style all together (especially during conferences or when teaching at a university). Here are some common characteristics of the female archaeosexual:
Work pants­– There aren't a lot of options for women's work pants. Carhartt makes a few limited women's models and Red Ant Pants make the Cadillac of women's work pants. Most of the time, women archaeologists use pants made by outdoor companies. Prana, Kavu, and Mountain Hardware are some of the common women's work pants that tend to make the transition from the field to the office.
Footwear­– Archaeosexual women do not wear field boots to the office, but there are several hallmark footwear brands they tend to wear while in the city. Merrell, Chaco, Keen, Born, Clarks, and Dansko sandals, flip-flops, and wedges are common for archaeosexual women. Basically, anything seen on the REI women's casual shoes page is fair game.
Hair­– Any hair fashion that is longer than shoulder length and styled without too much product could be considered something an archaeosexual woman would sport. The hair on top of an arcaheo woman's head tends to get shorter with age.
Body hair­– Archaeosexual women are much more likely to let it grow out than non-archaeosexuals. As is the same with archaeosexual men, older archaeo women really let it go. Not a value judgment. Just an observation.
Make-up­– Not so much. Maybe a little lip gloss and eye shadow, but not much more than that.
Is it Good to be an Archaeosexual?
Unequivocally, yes. Archaeology is our dream job. It's something we've wanted to do our entire lives and have given up much to make it. Our professional identity as an archaeologist is very closely linked to our personal identities and this can be seen through the clothes we wear. The archaeosexual fashion style is similar to people that work in a wide range of professions including field biologists, geologists, and outdoor recreation professionals; basically, anyone that works outside for a living and loves it.
There is much more to each of us than the clothes we wear. Cultural resource management archaeologists care deeply about the world around us. This is why we have chosen this particular career path. We strive to learn more about the past and act as custodians for the precious historical resources of the world. We look like we're ready to go out into the field at a moment's notice because we are. Being an archaeosexual means you're telling the world about your profession, yourself, and your beliefs through the clothes you wear. Most importantly, our fashion sense is not cosmetic. It's more than skin deep. Being an archaeosexual is being an archaeologist to the bone.
What do you think: Are you an archaeosexual?
Do you know any archaeosexuals?
Is it right or wrong to self-identify as an archaeosexual?
Write a comment below or send me an email.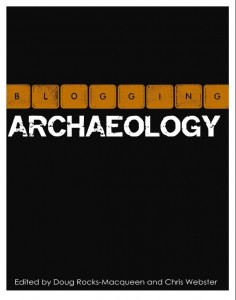 Check out Succinct Research's most recent publication Blogging Archaeology. Full of amazing information about how blogging is revolutionizing archaeology publishing. For a limited time you can GRAB A COPY FOR FREE!!!! Click Here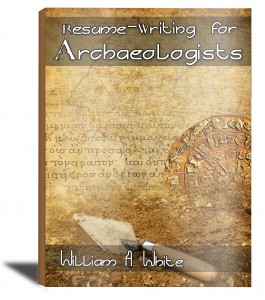 "Resume-Writing for Archaeologists" is now available on Amazon.com. Click Here and get detailed instructions on how you can land a job in CRM archaeology today!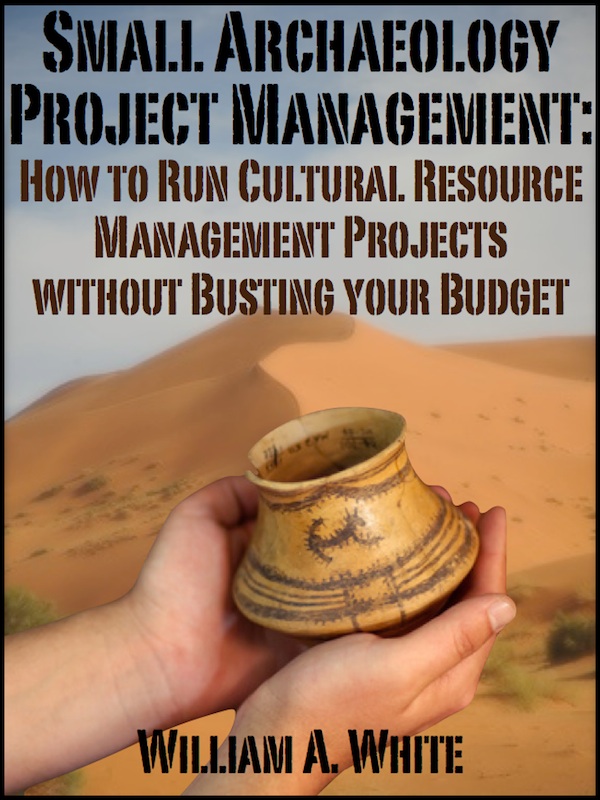 Small Archaeology Project Management is now on the Kindle Store. Over 300 copies were sold in the first month! Click Here and see what the buzz is all about.
Join the Succinct Research email list and receive additional information on the CRM and heritage conservation field.
Get killer information about the CRM archaeology industry and historic preservation.