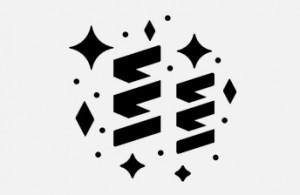 Last month, Doug Rocks-MacQueen asked the archaeology blogospere why we all decided to start blogs. In case you didn't' read my response, I started this blog as a way to help other archaeologists find and keep jobs in cultural resource management, historic preservation, and heritage conservation. I felt like a blog was one of the best ways I could reach out to the rest of the world and start a dialogue about the CRM industry and, hopefully, help myself and other people pay their bills.
The company Succinct Research is just a formalization of these efforts— a necessary thing for tax and regulation purposes because I sell eBooks and plan on providing other services. I also envision growing Succinct Research into a company that employs other CRMers because I want to become a job-creator. Rather than just finding jobs for other people elsewhere, I want to be someone that actually creates jobs. I feel like this is one of the best ways I can tackle the many shortcomings in the CRM industry AND help others in the process.
The year 2013 was pretty good for the company, which is pretty much myself and my editor, Alyson Kral (BTW: Neither of us pay all of our bills with Succinct Research, yet). Here's a brief recap:
A total of 73 articles were posted on the blog last year. The website had over 5,500 visits. About 23% of are return visitors each month (Thank you very much). An average of 462 people checked out the site each month, which is pretty good for my first full year blogging.
August was the busiest month on the website, which coincided with the Day of Archaeology. I created a short film for the Day of Archaeology and published my most talked about post "Keeping your CRM Employees in the Dark". Over 220 people read that post in the course of three days. If you're a CRM principal investigator or company-owner, be aware that most of us feel like management keeps secrets. We also think secrets are bad. Read the post.
Alyson and I published two eBooks in 2013 that are available for sale on Amazon— "Small Archaeology Project Management" and "Résumé-Writing for Archaeologists". In 2013, over 500 copies of both books were sold to buyers in the United States, United Kingdom, Germany, Spain, Italy, France, Canada, and Japan.
We also published two free-Books: "3 Essential Elements to a Successful Job Search" and "Top 5 Archaeology Job Search Resources". You can grab both copies as a subscriber to the Succinct Research Newsletter (subscribe using the toolbar on the right).
In addition to this, I wrote several guest posts, contributed to the CRM Archaeology Podcast, and went back to graduate school. In all, 2013 was really, really good for Alyson and I.
But, 2014 looks to be even better.
What you can expect in 2014
Building upon the foundation lain in 2013, Succinct Research will continue doing what it does best­ helping archaeologists working in CRM– and will expand in a couple different directions. Here's what's in store for 2014:
I've partnered with Grant Thomas of Travel with Grant to create a "Build your own Travel Grant" bootcamp. We will tell you how to get extremely cheap flights and hotel stays using frequent flyer and loyalty points. I will do my best to help walk you through the grantwriting process and show you some of the strategies I've learned so far. The idea is to help graduate students and archaeologists working for non-profits get their travel costs covered so they can travel more and put more of their grant money into research. The bootcamp will be launched in March and may be turned into some webinars or screencasts later in 2014.
This year, I joined the Academic and Professional Training Committee of the Society for Historical Archaeology (SHA) and will organize some free webinars. The topics have not yet been decided, but stay tuned.
I have also taken it upon myself to create a CRM massively open online course (MOOC) that will be hosted on either iTunes University or Coursera. The MOOC is currently being developed as a collaboration with CRM archaeologists and professors across the United States and in Canada. If you want to help build the class, join my LinkedIn group the Archaeology Careerist's Network and contribute to the conversation. The goal is to launch the class by August, 2014.
I will also write more eBooks in 2014. Tentative topics include professional networking, DIY grant creation, and creating a health and safety plan for archaeologists.
I will do more with the newsletter. I'll stay on top of sending subscribers more info and blog posts.
Succinct Research will also start providing CRM consulting services. I plan on collaborating with several other CRM companies (including DIGTECH, LLC) to find clients and execute projects.
Finally, I will keep on coaching people in the art of finding a job in archaeology. Each person I help find a job gives me the motivation to keep Succinct Research afloat.
Once again, I can't thank you readers enough. It is my sincere wish to help as many people find work and forge successful careers as possible. This company thrives on input from its readers, so please write a comment below or send me an email.
Here's to a productive and useful 2014!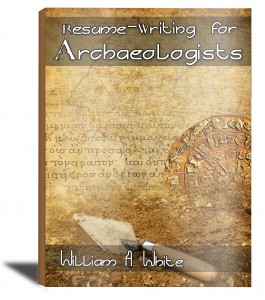 "Resume-Writing for Archaeologists" is now available on Amazon.com. Click Here and get detailed instructions on how you can land a job in CRM archaeology today!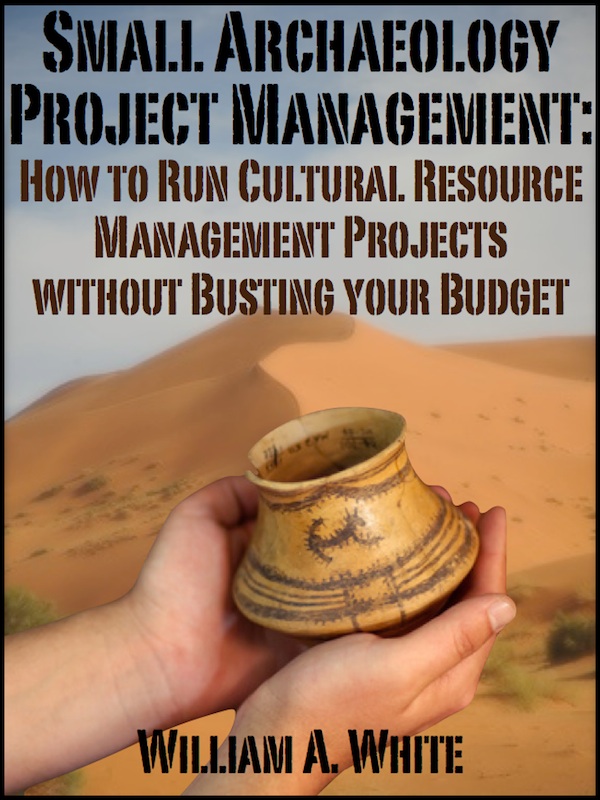 Small Archaeology Project Management is now on the Kindle Store. Over 300 copies were sold in the first month! Click Here and see what the buzz is all about.
Join the Succinct Research email list and receive additional information on the CRM and heritage conservation field.