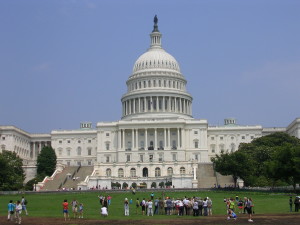 For over a decade I have been traveling around the United States, Canada, and the United Kingdom for the yearly Society for Historical Archaeology (SHA) conference. I always have a good time, especially when it's in the land of the PacNorwies and even when it's in the icy grip of a polar vortex.
The program for #SHA2016 is titled "A Call to Action: The Past and Future of Historical Archaeology." With a title like this, it's hard not to be excited. Who doesn't like action? Who doesn't like historical archaeology? Plus, the conference is in Washington, D.C. this year which means I'll be able to catch up with all my East Coast friends who I rarely get to see out west. Besides all the people who live there, who doesn't like our nation's capitol? Exactly.
I've been looking over the conference program in order to see what there is to be excited about and what I'd like to see. Of course, I'm also participating in the conference as well. Here's a summary of what I thought sounds interesting and what I'll be doing in D.C.
Here's what I'll be doing:
1) Participating in the Forum "Equity Issues for All: Historical Archaeology as a Profession in the 21st Century". This is something I've got a lot to say about. In fact, I've written over 200 blog posts and articles on the topic in the last three years. I have also participated in the SHA's Equity Issues panel in the past because I feel like this is an important topic for all of us.
This year I'm excited because the co-panelists are among my most esteemed role models. The discussion in these forums isn't always interesting but the Equity Issues one always is (I'm not just saying that because I'm going to be in it). If you're at SHA2016, this is one forum you don't want to miss.
[FOR-460] Thursday, January 7, 2016, 9:30 a.m. -12:00 p.m. (Forum Room)
2) Giving a talk on the River Street Project. It seems like all I talk about on a professional level is my dissertation topic. Someday I'll be done and will look fondly on these times. This year I'll be talking about how I worked with a range of different stakeholders to make the archaeology component become a reality. I will also discuss how the research was designed under the auspices of community-based participatory research guidelines.
"Praxis and Value in Performing Archaeology: Heritage, Affect, and the Relevancy of Archaeological Research"
[SYM-191] Saturday, January 9, 2016, 1:15 p.m. – 4:45 p.m. (Calvert Room)
3) Participating in the 3-minute forum: Teaching the Past to the Huddled Masses, Yearning to Learn: Building an Educational Toolkit for Archaeology. I realized that I was double-booked this year. For the first time, I am scheduled to give a talk in two different places at the same time. This means my participation in the 3-Minute Forum on teaching archaeology will have to work around my 15-minute talk on the River Street Project. Fortunately, I'm always up to a challenge.
[FOR-045] Saturday, January 9, 2016, 1:30 p.m. – 5:30 p.m. (Council Room)
Here's what piqued my interest
Commemorating African America and Confronting White Privilege: 100 Years of National Challenges
If you've been a student of historic preservation, you might have noticed how race plays a role in historical designations. In the case of African Americans, a place is considered special because of its association with black people. In the case of CRM conducted in African American neighborhoods, historical places are overlooked because of where they are found. This Plenary Session is a discussion of how racism can disproportionately impact African American sites preventing them from being preserved.
Plenary Session #2 Wednesday, January 6, 2016 6:30 p.m. – 8:30 p.m. Blue Room
The National Historic Preservation Act at 50: Looking Back, Looking Forward
How has the NHPA impacted historic preservation in the United States? This symposium uses archaeology projects as case studies in the impact of the NHPA and examines future challenges.
[SYM-29] Thursday, January 8, 2016, 8:30 a.m. – 12:00 p.m. (Palladian Ballroom)
Historic Black Lives Matter: Archaeology as Activism in the 21st Century
#blacklivesmatter has been called the "New Civil Rights" movement, but how has this influenced activist archaeology. Some of the most prominent African American historical archaeologists in the United States have dedicated this panel discussion to engage in an interdisciplinary discussion on race, history, and public education.
[FOR-36] Thursday, January 8, 2016, 9:00 a.m. – 12:00 p.m. (Congressional A)
Historical Archaeology of Childhood: From the Past and Into the Present
Considering how many toys I've dug up at various archaeological sites, it's surprising how little time I have spent discussing the lives of children and the role they have played in history. I'm not the only archaeologist who feels this way. The Archaeology of Childhood symposium addresses the potential childhood studies have with regard to the formation of identity, materiality, and sense of place.
[SYM-97] Thursday, January 7, 2016, 1:30 p.m. – 4:00 p.m. (Committee Room)
The Most Important Contribution Historical Archaeology Can Make to the Situation of Climate Change
It is well known that Viking explorers established settlements in Canada over a millennium ago. Archaeologists have also presumed that these settlements failed for a number of reasons including the Little Ice Age, which made it more difficult to sail from Europe to North America and grow Old World crops. This is just one example of how historical archaeology can give us an idea of how our world will be impacted by global climate change. It'll be interesting to see how research in other archaeological contexts can inform us on what may happen in the future.
[SYM-477] Friday, January 8, 2016, 9:30 a.m. – 12:00 p.m. (Council Room)
CRM Studies
A general session on what cultural resource management professionals are doing to further historical archaeology. I'm in.
[GEN-003] Friday, January 8, 2016, 1:30 p.m. – 4:15 p.m. (Committee Room)
The Archaeology of the American Dream: Topics in Historical Archaeology West of the Mississippi
I work in the American West so it's always good to learn about the archaeology that's going on elsewhere in my neck of the woods. Plus this symposium is full of folks I know and like well, including two of my co-workers on the River Street Archaeology Project.
[SYM-259] Friday, January 8, 2016, 1:30 p.m. – 4:15 p.m. (Calvert Room)
Archaeologies of Violence and Privilege, Part 1
I only have time to see part of this one, but, based on the abstracts, this symposium has several interesting presentations on how structural violence has been addressed in historical archaeology. Sounds gruesome but interesting.
[SYM-11a] Saturday, January 9, 2016, 10:00 a.m. – 12:15 p.m. (Directors Room)
Most importantly….
I plan on seeing old friends again, having a good time, and checking out the National Air and Space Museum. As an avid space exploration fan and Mars colonization advocate, its always good to see what we're doing to get human beings off this rock and out among the stars. I'm always looking for something to do while in D.C., so if you've got any suggestions send me an email. Also, look me up if you're going to be at #SHA2016. Send me a tweet: @succinctbill See you there. You can also write a comment below or send me an email.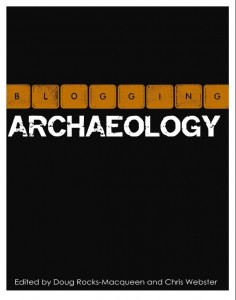 Check out Succinct Research's most recent publication Blogging Archaeology. Full of amazing information about how blogging is revolutionizing archaeology publishing. For a limited time you can GRAB A COPY FOR FREE!!!! Click Here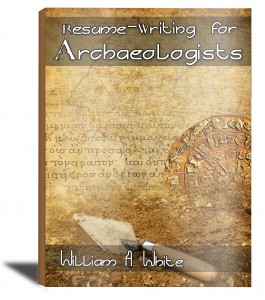 "Resume-Writing for Archaeologists" is now available on Amazon.com. Click Here and get detailed instructions on how you can land a job in CRM archaeology today!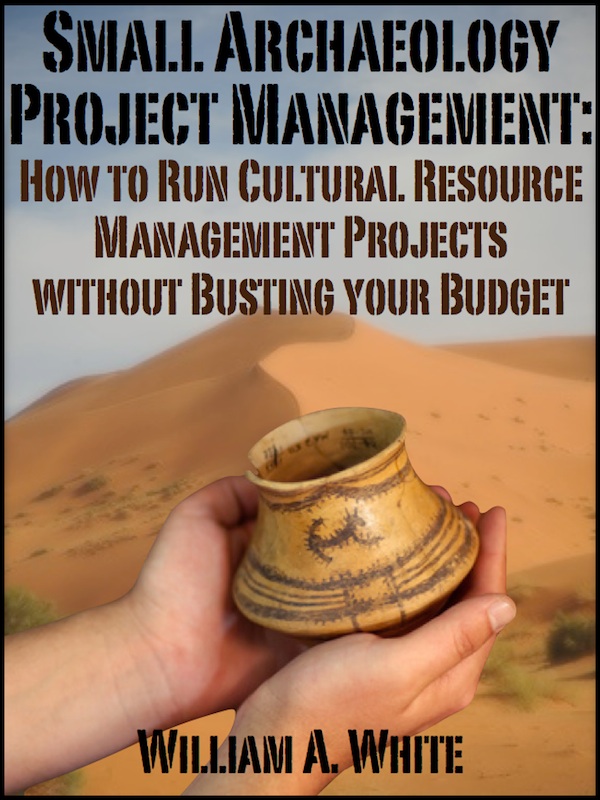 Small Archaeology Project Management is now on the Kindle Store. Over 300 copies were sold in the first month! Click Here and see what the buzz is all about.
Join the Succinct Research email list and receive additional information on the CRM and heritage conservation field.
Get killer information about the CRM archaeology industry and historic preservation.