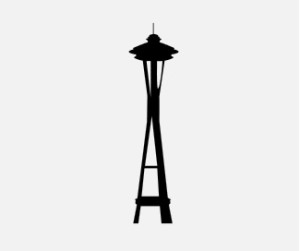 As soon as I stepped off the plane in Seattle, I knew the Seahawks had either won the Super Bowl or taken over the world. For many reasons, the prevalence of Seahawks' gear and 12th Man kudos makes me feel good. Perhaps, it's because, as a general Seattle sports team aficionado, it makes me feel good to see a Seattle team actually win. Maybe, it's because Seattle is where I started my career in CRM archaeology. Or, it might be because I'm pumped up to talk shop at the 2015 Society for Historical Archaeology Conference (#SHA2015) that is being held in Seattle in a few days (1/6–1/11/2015).
The annual SHA conference has a special place in my heart because, as a historical archaeologist with many interests, I actually find that there are too many things for me to see at this conference. This contrasts with the Society for American Archaeology and other local conferences where I get bored in a few hours because these meetings tend to be overloaded with prehistoric archaeology content and very few historical archaeology events. I love archaeology, but really enjoy the aspects of learning about the recent past that really allows you to connect with the people that created historical sites in a manner that simply is not possible with prehistoric archaeology.
Needless to say, the fact that #SHA2015 is held in a city I know well makes me especially excited to see what my peers have been up to for the last year. Archaeology + a cool, familiar town = the best conference ever.
Here's what I'm doing at #SHA2015
Of course, I'm participating in a number of events at the conference. I'm also showing a poster (something I've never done before). You might want to check these places if you're looking for me in Seattle:
1)  Showing a poster on The River Street Digital History Project
Race relations remains a central issue in American politics, economics, and culture. Interactions between African Americans and Euroamericans has been a focal point of historical archaeology for the last 30 years. The River Street Digital History Project is centered on the River Street Neighborhood in Boise, Idaho, which was the historical home for most of the town's non-white population. This research asks: what role did race play in the lives of River Street Neighborhood residents; how did the racialization of African Americans by Euroamericans effect the creation of whiteness as a racial construct, and how was the development of the neighborhood influenced by race?
The 2014 fieldwork for the River Street Digital History project resulted in the creation of a website designed to disseminate digital copies of existing archival data, short segments of newly collected oral history interviews, and photographs from private collections. This poster summarizes these results.
POS-02: Poster Session 2
Time: Friday, 09/Jan/2015; 9:00am -12:00pm
2)  Leading discussion at a luncheon titled "Tips for Finding a Job in Archaeology"
What do you need to do to land your dream job in archaeology? That is a question most archaeologists spend their entire careers answering. From the entry-level archaeological technician to the most venerated professor, we all need to learn how to find and successfully land a job in our chosen career field. In this luncheon we will discuss the three most important things you need in order to land an archaeology job: deciphering job postings, writing a killer résumé and cover letter, and building your professional network. Attendees should bring a copy of their résumé and an example of a job post for a position that they would like to have. Be prepared to build a strategy for career success.
Time: Friday, 09/Jan/2015; 12:00pm – 1:30pm
This luncheon builds upon my post on the SHA Blog "Have You Ever Googled Yourself?: Online Personal Branding for Archaeologists," which was based on the Personal Branding post series on the Succinct Research Blog.
Participating in a panel discussion called "Equity (Issues) for All, Historical Archaeology as a Profession in the 21st Century"
Session Abstract
Working as a historical archaeologist in the 21st century presents new and old challenges for women, minorities, and the privileged. Equity issues affect all whether direct or indirect; this session focuses on the immediate concerns of emerging professionals in both CRM and academia as they navigate upwards in these spheres. The goal of this session is to provide a semi-formal setting for "ladder-climbers" to interact with upper-management through a set question and answer period and informal round table format. Topics discussed include but are not limited to tips and lessons, and gender and ethnicity workplace climate. This is an opportunity for professional development at a higher level.
Time: Friday, 09/Jan/2015; 1:30pm – 3:30pm
Here's what piqued my interest
**All my events are on Friday so I'm free to check out papers/posters on all the other days. Nice. I've seen a lot of interesting presentations in the preliminary schedule, including:
W-04 GMAC Anti-Racism Workshop (1/7/2014, 1:00—5:00PM). I'm curious to see what this is all about, so I registered for it.
GEN-03 Boundaries, Barriers, and Beliefs: Racism and Communities in African Diaspora Archaeology (1/8/2014, 8:30—11:45AM). All of the presentations in this symposium sound interesting, especially Karl Austin's discussion of maroon communities in the Dismal Swamp, North Carolina. My family is from Elizabeth City, North Carolina and I've been to the Dismal Swamp many times. Can't wait to see how people lived in that truly dismal place that is rife with water moccasins.
SYM-08: Unearthing the Gem State: Historical Archaeology in Idaho (1/08/15, 1:30—3:30PM). I'm from Idaho, went to the University of Idaho, and am doing my PhD research in Boise, Idaho. I think I'd better not miss this.
COM-13: Academic and Professional Training Committee Meeting (1/09/2015, 8:00–9:00AM). I still plan on creating a CRM archaeology online course and professional development webinars for the SHA in 2015. Stay tuned.
PAN-9: Traditions and Alternatives: Publishing for Students and Recent Graduates (1/10/15, 8:30—10:30AM). To an archaeology blogger, a panel discussion that states; "Traditional journals and books endure as mainstays, but they are increasingly giving way to (and sometimes providing) open access," is something I cannot miss. Plus, it's a chance to meet Doug Rocks-MacQueen of Doug's Archaeology. Hopefully, there will be room to discuss the power of blogging and self-publishing in archaeology (two things I highly endorse).
SYM-32: Applied Contemporary Archaeology (1/10/15, 1:30–5:00PM). This symposium sounds like a good way to end the conference.
Of course, I've also got to….
Say hi to my old friends at SWCA Seattle (formerly NWAA).
Grab lunch at the Pink Door.
Sip a mocha and grab some chocolates at Dilettante.
Grab some Seahawks gear for my kids at CenturyLink Field.
Catch a view of the Space Needle from the men's room at the 5 Point Café through the urinal periscope.
And, somehow, watch the Seahawks win their first 2015 playoff game (I saw the BeastQuake game in a hotel while attending the SHA conference in Amelia Island Florida. I don't want to miss another Marshawn Lynch run like that.)
How many of you will also be in Seattle for #SHA2015? Tell me what you'll be up to.
Write a comment below or send me an email.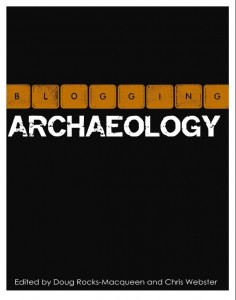 Check out Succinct Research's most recent publication Blogging Archaeology. Full of amazing information about how blogging is revolutionizing archaeology publishing. For a limited time you can GRAB A COPY FOR FREE!!!! Click Here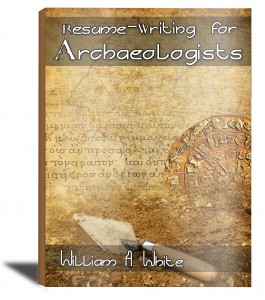 "Resume-Writing for Archaeologists" is now available on Amazon.com. Click Here and get detailed instructions on how you can land a job in CRM archaeology today!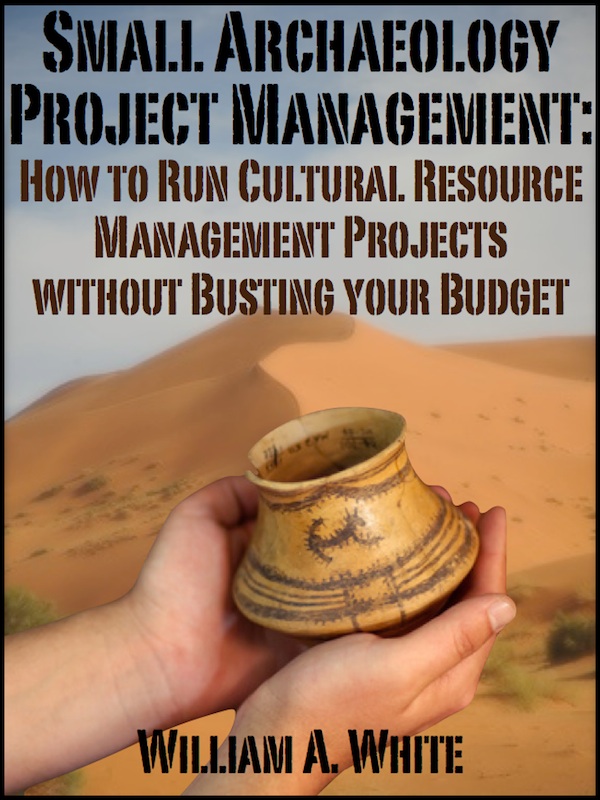 Small Archaeology Project Management is now on the Kindle Store. Over 300 copies were sold in the first month! Click Here and see what the buzz is all about.
Join the Succinct Research email list and receive additional information on the CRM and heritage conservation field.
Get killer information about the CRM archaeology industry and historic preservation.