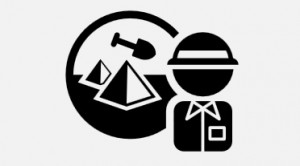 After months being cooped up in a classroom, I'm getting ready to go do some archaeology field work this summer and was putting together a list of items I need to buy or replace. Some people I know have called me a gear whore because I like to buy outdoors equipment that I plan on using on archaeology projects in the field. Those folks are only partially right. I do like buying outdoors equipment, but I only buy stuff that has been tested in the field FOR REAL. I don't mean stuff that was taken on some Hollywood-esque Everest bid that lasted a mere 6 months. I don't buy gear endorsed by Bear Grylls or Peter Whittaker unless somebody I know has literally ground that item into the dust, every day for a couple years and it's still functional.
I don't mean to say that mountaineering or extreme adventurneering isn't hard on your gear. It is. I just mean field archaeology is harder on your gear than those two activities. Field archaeology is like a mix of construction work and military deployment. You never know what's going to happen to your stuff and archaeologists work in a diverse array of environments, climates, and ecozones. We're also highly mobile. A lot of the military stuff is tough but it's heavy and clunky, which means it takes a lot of effort to haul it around. Outdoors gear is lightweight and functional, but most of it falls apart quickly when used for a long period of time. All of our gear also has to fit into a mid-sized duffel or tote box small enough that a week's worth of field gear for four to six people can fit in a single SUV. For an excavation, our personal gear and all the excavation stuff (screens, tools, buckets, wheelbarrows, ect.) must fit in the back of a full-sized truck.
Needless to say, archaeologists have needs. Pressing needs.
Our gear needs to be able to handle the rigors of fieldwork without failing, but it also has to be lightweight and affordable. Unfortunately, there's not enough archaeologists for us to have our own line of field gear because if the designers at outdoor gear companies like Patagonia, Mountain Hardware, and La Sportiva used actual archaeologists to field test their stuff they'd make product that can be used outdoors for fun AND for work.
Our gear also has to be inexpensive. Archaeologists don't make much money so, while there's rad gear that MIGHT be archaeology-worthy, it costs so much we don't dare take it into the field. Patagonia shells are really great for camping, hiking, and mountaineering, but screening in them for 10-day sessions of constant rain and mud destroys the outer waterproofing in about a month (I've actually devastated one of these doing that). An archaeologist can only destroy so many $399 rain jackets before they learn their lesson. The same Patagonia shell that served me well on Mt. Rainier failed in less than two, 10-day sessions of digging shovel probes in Klallam County, Washington. The blackberry bushes and constant screening ruined my "hard" shell.
Fortunately, there is a smattering of functional outdoors gear items that meets the needs of a field archaeologist, but it's a pretty short list. My strategy is to spend the money on the items that I can't afford to get on the cheap (for example, boots) and I buy the "expendable" items cheap or second-hand.
I realized this approach toward gear procurement is the strategy that most shovel bums and other field archaeologist use. That's why I decided to take a few minutes and write down a list of my 15 must-have field gear items. This isn't an exhaustive list, but it covers the things I find myself using again and again on projects across the country. Some of these items I've had for years. Others are expendable things that I frequently replace. Aside from a shovel (Razorback) and trowel (Marshalltown), these are some of the things I use most often.
One word of caution: A lot of these gear choices are skewed because I am 6'5" and weigh 230 240 lbs. Most companies design their gear for dwarves (people shorter than 6" tall). I don't even try on most outdoor company's products anymore because I know their XXL would only fit a slightly larger than average male Ewok.
(FYI: I'm not getting paid to endorse any of these products, but, if any of these manufacturers are reading this post, I'm more than willing to being a gear tester for you. I also know hundreds of other archaeologists that will take your product the distance all over the world. We can make your stuff better if you let us use it. Women are especially in need of better field gear since even the most reputable manufacturers' women's stuff fails much faster than the men's gear. Seriously.)
Please, write me an email or comment below if you have anything else to add.
My 15 Favorite Field Gear Items
1) Weather Writer Clipboard— I've mentioned this on the CRM Archaeology Podcast a number of times, but this is my favorite field gear item. I used to make so much fun of the other archaeologists that used these until I got one myself. I can't stress the awesomeness of this clipboard enough. It rules. I've been using this item for almost a decade and haven't been disappointed.
Pros: While their website doesn't do it much justice, WeatherWriter USA makes an excellent product. It's water and dust-resistant which means you can use it in the rain or in windstorms. The best thing is you can see your paperwork and maps through the view screen so you can navigate or give instructions without even having to open your clipboard.
Cons: The folding flap is very weak and starts ripping fairly quickly. Also, the snaps can fill with dirt in less than a minute. I just use a binder clip to hold it shut rather than bothering with the snaps. That also makes the bottom flap last longer. Finally, the sun can degrade the view screen making it turn yellowish. Not a huge problem, but it happens.
2) REI Traverse 30 Backpack— I'm tall, so finding a pack that fits me is a tall order. Nobody makes backpacks for tall torsos, which is pretty sad given the fact that you can adjust the torso length of many of the most quality packs but they can't seem to make it big enough to fit me. I've gone through a lot of packs in the field and have been really pleased with the REI Traverse. I just noticed that they've done a redesign of this pack, which is almost always a completely bad idea but it's the only way to get people to buy stuff they don't need. The Traverse actually outperformed other Mountain Hardware, Osprey, and Arc'teryx packs I bought for fieldwork. I wonder how this new model handles.
Pros: The Traverse is big enough to carry my water, clipboard, first aid kit, digging supplies and other gear in an organized manner. It also fits my body pretty well, has a stow away rain fly, and has lasted over 5 years of abuse in the Sonoran Desert, Great Basin, and California. I've been pleased.
Cons: None that I can think of. A very good pack for the price.
NOTE: Most of the women I work with like the Osprey Mira 34. This pack makes me jealous because they can carry your clipboard on the outside.
3) Platypus hydration systems— This is a must-have for survey work, but it's also great for excavation because you can just grab a drink on the go without having to worry about unscrewing a bottle. Fast and efficient. I use the old fashioned Hoser model. I carry a 3L for my main hydration needs and a backup 2L that I may or may not fill up (depends on how hot it is and how long we'll be away from the vehicles).
FYI: My kids actually love these hydration systems too because drinking from the hose is a real novelty. They stay hydrated because everybody loves to drink from a glorified hospital fluid bag.
Pros: Quick, easy slurping.
Cons: The Hoser series has no cons. I haven't tried the BigZip series, but, in my experience, anything other than a simple hose screwed onto a plastic bag equals a failure that can result in soaked paperwork and wasted water.
4) Lowa and Georgia Boots— I have ripped through some boots in the past. Like I said before, archaeologists have needs. We walk and dig, which means we need a boot that is comfortable and has a durable shank. Army and mountaineering boots are great, but they're heavy and take some time to break in. Most mountaineering companies don't make boots bigger than US size 13, which leaves me out of luck. Recreational hiking boots get destroyed in a few days, sometimes even hours.
After annihilating over a dozen pairs of boots in less than 10 years, here are the boots I use (Again, I wear a size 14 so my choices are pretty limited. Mountaineering companies don't make products in my size.)
Lowa Desert Elite— These are my current fieldwork boot and the pair I have now has lasted about 3 years of work in the rugged deserts of Arizona. The sole is attached to the upper with bomb-proof glue (many boot soles separate when working on desert pavement in 115+ degree temperatures). They're also comfortable and breathable, but not suited for wet environments.
Georgia Boot Flxpoint Composite Toe Waterproof Boot— I've only had these for a little more than a year, but they've gone the distance so far. I've worn them in snow and rain and my feet stayed warm and dry. They took no time to break in and are my main wet-weather/winter work boot. Pretty comfortable for ASTM-compliant footwear.
5) Rhino Rulers Fiberglass Folding Ruler— Tape measures fail so fast in the field that this foldable tape measure has become my go-to measuring tool. Archaeologists should get the one with both metric and standard measurements. The fiberglass ruler is much more durable than the wooden ones and you may only need to buy this once, as long as it doesn't get stolen. I've only broken one of these rulers in all the years I've been doing fieldwork.
Pros: Quick measuring for excavation unit drawings and artifacts. Durable and compact.
Cons: None that I can think of.
6) First Aid Kit— Since most first aid kits are stuffed with junk you don't need in the field (iodine tablets??!?), I decided to make my own kit. The contents of this kit vary, but it's designed to be lightweight, compact, durable, and full of stuff you'll actually need in the field.
NOTE: This small kit should not replace a more substantial first aid kit that should be carried into the field either in the vehicles or in the gear shed. Also, I'm not a doctor and cannot give medical advice. This is just the stuff I carry in order to address the most common field ailments. If you're working in an area with cell reception, the Red Cross First Aid app is invaluable.

Here's what I've got in there right now: some Band-Aids, athletic tape, hand sanitizer, gauze pads, Benadryl gel caps, ibuprofen, Dayquil gel caps, Claritin tabs, Rolaids, tweezers, alcohol swabs, scissors, a plastic comb (for cholla), and an ace bandage. All this stuff is crammed into a small sandwich-sized Tupperware that is held closed with a rubber band. I also use the rubber band to attach a small first aid book to the outside of the kit. I put the whole thing inside a Ziploc bag.
Pros: The most commonly used first aid supplies are all in one place in a small container. Common ailments can be easily treated from your backpack.
Cons: The sun eats the gel caps and Band-Aids pretty quickly. You will need to resupply them from time to time, which means, even if you expand upon a basic backpacking first aid kit, you will have to buy all of this replacement items in separate boxes. That can get pretty expensive.
7) Plain ol' white cotton dress shirts— Who ever said cotton dress shirts are just for the office or church? After shredding some more expensive base layers, rip-proof button-ups, and UPF shirts, I've decided this is where I can save some money. That's not to say those items aren't suitable for other activities. The Under Armor base layers are sweet for workouts and hiking, but they get wasted by blackberries and acacia. UPF shirts are not great at all. They almost universally look like you're a tourist on an African safari and feel like you're wearing a plastic bag when it gets to be over 85 degrees out.
(BTW: Everyone in Tucson can immediately spot male tourists because they're all wearing UPF shirts with the back vent and nylon cargo pants with the zip-off legs. Don't wear any of that stuff if you come to Arizona unless you want us to treat you like a snowbird– talk to you really loud and slowly and flip you off in traffic.)
A lightweight, long-sleeve cotton dress shirt (like the kind waiters wear) is my favorite for the field. Plain white is my favorite color. I get them from second-hand stores for less than $10 each.
Pros: Cheap, can be washed in bleach, and expendable. They can add a layer of sophistication if you wear a sweater over them.
Cons: Cheap and no UPF protection. You will need sunscreen even if you wear long-sleeves.
8) Mountain Hardware Toasty Tweed fleece— I know I've been bagging on the outdoor gear companies, but Mountain Hardware is among a select few manufacturers that makes usable field gear for archaeologists. Their base layers and fleeces are excellent for our needs. In Arizona, I haven't really needed much in the way of insulation but my Mountain Hardware pullover has done well here. It was excellent in Seattle where I really needed tough, breathable insulation.
There are dozens of other fleeces out there. This is just my favorite one.
Pros: Warm, breathable, and durable. It can survive blackberry and acacia hedges without shredding and maintains its loft for years.
Cons: None.
9) Under Armor compression shorts—Ever heard of thigh rub? These prevent that. In order to keep this conversation PG, I won't go into too many details. But, both the men and women I know love using these for hiking and archaeology fieldwork.
NOTE: Women should get the men's version because the women's compression shorts wear out in half the time. Also, the wasteband on the Champion compression shorts you can get at Target wears out pretty quickly. Under Armor is more expensive but lasts longer.
Pros: Prevents thigh rub.
Cons: The nylon actually increases sweating in places where you may not want sweat.
10) Plain ol' rubber palmed work gloves— Gloves get wasted pretty quickly in the field, even faster when you add water to the equation. Archaeologists need to take care of their hands and, fortunately, there are many ways of doing that (including just getting callouses until your hands don't hurt anymore). I used to invest in leather gloves until I realized water destroys them too quickly.
While working in Seattle, I noticed most of the construction guys wore rubber palmed work gloves. These babies are great in rainy conditions and you can buy insulated versions that keep your hands somewhat warm in the winter. I picked up a couple pairs of insulated ones in Toronto, Canada that are much better than the insulated ones here in the States; although, I'm sure you could find those here too. The best thing about these is you can buy them everywhere: truck stops, hardware stores, even convenience stores. I usually carry at least two pairs for fieldwork. They're cheap so you can just toss them when they get worn out.
Pros: Cheap, convenient, and good in most conditions.
Cons: There is considerable differences in quality. Not all pairs are created equal.
11) Smartphone— In the pre-smartphone days, I used to carry 20+ pounds of books and copied handouts for artifact identification, archaeology references, and project-related documents. Now I store most of these on my phone. In addition to using it as a document storage device, you can also take photos while you work. I've even seen some field archaeos take short, narrated videos of site conditions and while monitoring that they can show to their bosses back at the office. This is genius because it allows you to capture more information than is possible in a standard photo or in your notes (NOTE: Be careful of the images and videos you take because these may breech your company's or your client's confidentiality clause).
The beauties of having a smartphone in the field are myriad: it's a mini-computer, camera, phone, and pseudo-GPS all in one. Plus, you can use it to stream music, text, and make calls.
I have an iPhone, but it doesn't really matter what smartphone you use. Most current models will suffice for field purposes.
Pros: It's almost like having a Star Trek tricorder in the field.
Cons: Battery life and potential breech of confidentiality clauses.
12) Hand-held compass— No GPS unit can replace the benefits of having a good compass and knowing how to use it. If you've ever tried to walk a transect using the Trimble and still watch for artifacts you know what I mean.
Compasses are great for quick, no-frills land navigation and, when used in conjunction with a paper map, they can make surveying much faster and easier. Compasses never run out of batteries, are much cheaper than GPSes, and allow you to draw much more detailed sketch maps than a Trimble ever will. I love using GPSes, but they can't beat the old standard, hand-held compass for many tasks.
There are a variety of useful compasses you can buy, but, in order for it to be functional for archaeology, you will need one with the reflector mirror and adjustable declination. Sighting compasses are great for land navigation, but they're lousy for setting up excavation units and drawing sketch maps. I've used both Silva and Suunto compasses with great success.
Pros: Easy land navigation and mapping.
Cons: You need to learn how to use it effectively. That takes practice. Inaccuracies may happen if the compass isn't set to the proper declination or the user doesn't know how to use it properly. Also, magnets (like the ones on some backpacks) can ruin the north arrow's accuracy.
13) Good ol' fashioned wool sweater— Wool has been valued by human beings for millennia. It is one of the most durable fabrics that stays warm even when wet. Plus, they look more sophisticated and stylish than a sport fleece. I like fleeces, but nothing beats a good old fashioned wool sweater when working out in the field. Think Seven Years in Tibet-style.
While wool has its benefits, it also has many drawbacks. New wool sweaters are expensive. They're also bulky, tend to soak up body odor, and sometimes need to be dry cleaned. Some of these downsides can be averted by getting a synthetic-wool blend. You can also get around the cost by buying sweaters at second-hand stores. Despite these shortcomings, I stand by wearing a wool sweater when it's cold or looks like snow or rain. I've comfortably worked in sub-freezing temperatures or constant winter rain by combining the cotton button-up shirt, Mountain Hardware fleece, and wool sweater beneath my raingear.
Pros: Fashion, comfort when wet, durability.
Cons: Can be bulky, expensive, and smell like a wet dog after your body heat has activated the scents in the sweater's fabric. Takes a long time to dry out and is easy to accidentally shrink.
14) Helly Hansen raingear— Like the aforementioned sweater, this isn't an item that's useful in all climates. But, quality raingear can mean the difference between a miserable and a tolerable field experience. When I used to work in western Washington, everyone I worked with loved either the Helly Hansen rainsuit or the hard-core Grundens bib and jacket. Grundens was made for deep-sea fishermen and is like Beast-Mode for raingear. It's also really expensive (like $350 for a jacket and some bibs), but will more than survive the rigors of archaeology fieldwork. If you want the ultimate raingear, get Grundens.
I've found that you don't really need Grundens-level gear to do archaeology, but you also need something better than Columbia. Helly Hansen was the mid-grade level that we used in Washington and it's done superbly in Arizona where raingear also makes good windproof winter gear. It's been a few years since I shopped for raingear, but Helly Hansen's Lerwick model used to be my go-to, moderately expensive model. A Helly Hansen rainsuit used to cost about $120 for both the pants and jacket, but I just looked at the company's website while writing this article and it looks like it's more expensive than it used to be. Perhaps, I should try some other models/brands.
Pros: Affordable rain protection that's been tested by multiple archaeologists on dozens of projects. If you're careful of blackberries, this can last a long time (like 5+ years). A good substitute for wintersports gear.
Cons: Looks like it's getting more expensive than it used to be. Can still be punctured by thorns.
15) GoalZero Nomad 7 with Rock Out Rechargeable Speaker—This item is not a field essential, but it can really make things better out there. I first used the Goal Zero Nomad 7 solar panel while working at a year-long project in Maricopa County, Arizona. It was all digging, all day, so this project was an excellent opportunity to listen to tunes. The only problem was my smartphone would die halfway through the day, meaning I had nothing to listen to for the rest of the 10-hour day. I needed a way to power up my phone while working far away from a power source.
While cruising Costco, I came across the Goal Zero roadshow display and was intrigued. Could this be the answer to my field recharging woes? I grabbed a Nomad 7 panel, which, at that time, also came with a Rock Out speaker. This product has exceeded my expectations in every way. I've used the same solar panel and speaker on multiple projects for the last 3 years without fail. The Nomad charges cell phones faster than most other panels out there and the Rock Out can blast tunes for over 20 straight hours on a single charge.
Goal Zero also sells a host of other accessories that all get their charge from solar panels. Plus, the company was born from the efforts of humanitarian Robert Workman who is dedicated to providing power to people living in poverty. Portions of each Goal Zero purchase go toward providing solar lights and panels to people living off the grid in Third World countries. It's outdoor gear with a heart.
Pros: The Nomad 7 is lightweight, portable, durable, and efficient. It works excellently in the field. The Rock Out is a surprisingly good speaker that can last for a couple 10-hour days on a single charge. Both products keep ticking for years at a time and can easily survive existing in the field.
Cons: None that I can think of.
Why didn't a tablet or laptop make the list?
Chris Webster is going to hate me, but I didn't put a tablet or laptop on the list because archaeology is still a paper-based exercise. Our work is still primarily done on paper, so bringing a tablet in the field isn't functional….yet. I didn't put very many battery operated items on this list at all since they all require power, which is something in scarce supply out in the field. However, that's changing with the proliferation of portable solar panels and small charging stations. Maybe a tablet will make my next field gear list. Maybe…
Help make this list better
Tell me about your must-have field items. Spread the word about great field gear to other archaeos around the world. Write a comment below or send me an email.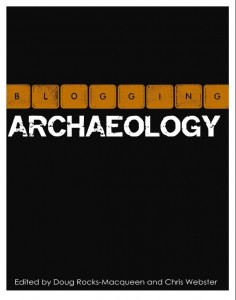 Check out Succinct Research's most recent publication Blogging Archaeology. Full of amazing information about how blogging is revolutionizing archaeology publishing. For a limited time you can GRAB A COPY FOR FREE!!!! Click Here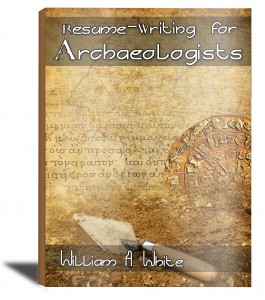 "Resume-Writing for Archaeologists" is now available on Amazon.com. Click Here and get detailed instructions on how you can land a job in CRM archaeology today!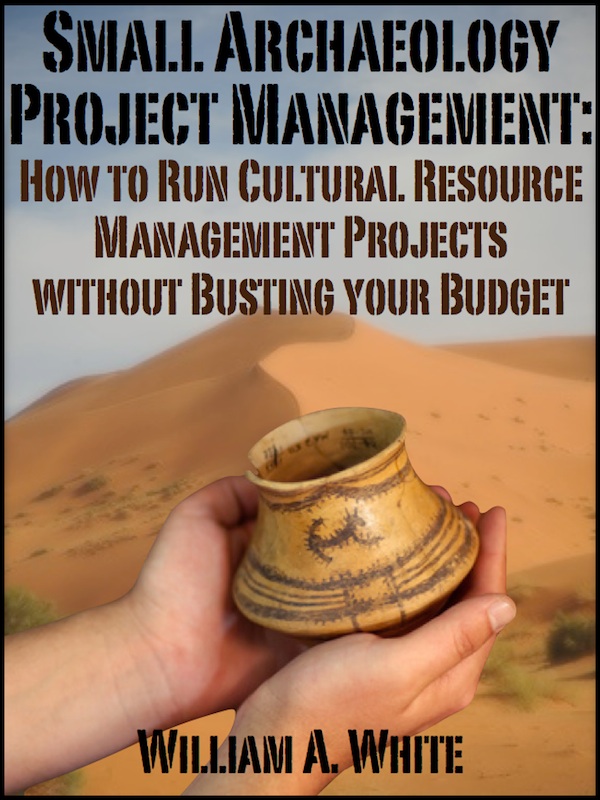 Small Archaeology Project Management is now on the Kindle Store. Over 300 copies were sold in the first month! Click Here and see what the buzz is all about.
Join the Succinct Research email list and receive additional information on the CRM and heritage conservation field.
Get killer information about the CRM archaeology industry and historic preservation.