For the first time in the 13 years I've been going to the Society for Historical Archaeology (SHA) conference, the temperature in the destination will probably be about the same as it is where I'm currently living. It's going to be a balmy 65 degrees in Berkeley; it's going to be about the same temperature in New Orleans. It might be a little bit more rainy in NOLA next week when the conference starts but the temperature will be about the same.
Landscapes is one of the foci for the upcoming #SHA2018 in New Orleans (January 3—6, 2018). Knowledge of landscapes is important for all people, especially those traveling to unfamiliar ones. When it comes to conferencing, landscape knowledge includes knowing about the weather and the hotel in which you will be staying. Not having to prepare for a polar vortex (#SHA2014) or perpetual drizzle (#SHA2015) or a freezing Midwestern winter tornado (#SHA2017) makes it that much easier to pack.
I'm also preparing for the intellectual landscape of the SHA conference where I will be doing several activities. This year's SHA conference looks engaging and interesting on manly levels. Don't believe me? Well, you don't have to take my word. Decide for yourself. You can see all the symposia/sessions, presenters, and abstracts here (https://www.conftool.com/sha2018/sessions.php). Here's a list of my must-see/must-do events while at #SHA2018:
Wednesday, January 3, 2018
Workshop-07: Identification and Dating of Japanese Ceramics from 19th and 20th Century Sites (1:00—5:00PM)
For the first time since Toronto (#SHA2009), there is a workshop I'm interested enough in attending that I'm willing to pay the high price of staying at the conference hotel an extra day. Japanese ceramics have been long lumped in with Chinese porcelains in archaeological interpretations. Or, they have been noted as errata and barely mentioned. This is changing. I've noticed an increasing interest in analyzing Japanese ceramics in historical archaeology over the last few years. The instructors for this workshop—Renae Campbell and Doug Ross—are excellent scholars who have significant understanding of Japanese ceramics in North America. I can't wait to hear what they have to teach me.
Thursday, January 4, 2018
Forum-002: If You Are Not At the Table You Are On The Menu: How To Be An Advocate For Historical Archaeology In Today's Political Environment (8:00AM—10:00AM)
The title sounds interesting and the organizers—Terry Klein and Marion Werkheiser—have been advocates for cultural resource management for a long time now. As it's a forum, I can expect the conversation to be all over the place. But, I hope they discuss a substantive approach to political activism among archaeologists.
Symposium-004: Making Memory Great Again (9:00AM—11:30AM)
This session sounds packed with great talks about the reality of American history: That discrimination was central to our story. It looks like a great counterweight to the pressure for us to forget this past through #alternativefacts and #fakenews.
General Session-007: Community-Based Archaeology (1:00PM—3:15PM)
As someone who has been beating the drum about community-based participatory archaeological research, I'm keenly interested in hearing about community-based archaeology across the country. The presentations look like they span the globe. Should be a great symposium.
Friday, January 5, 2018
General Session-019: Cultural Resource Management: Law, History, and Practice (10:00AM—12:00PM)
Most historical archaeology is conducted under the auspices of historic preservation legislation, however most of the symposia at this conference are not dedicated to a discussion of CRM. This is the outlier. The talks all look interesting but I am particularly interested in the paper "Bridging the Gap Between CRM and Academia: A Potential Model" by Michelle Slaughter and Karin Larkin because it proposes a way universities can better prepare graduates for careers in archaeology—a perennial topic for this blog.
Symposium-037: Motivation and Community in Public Archaeology Evaluation (1:00PM—4:15PM)
(DISCLAIMER: This is the session in which I am presenting, so I have a vested interest in attending it). As I mentioned before, public archaeology has become a major aspect of American archaeology. This symposium focuses on the strategies we are using to circumvent efforts to suppress archaeology and public history in the United States. The talks in this session attempt to assess the impacts public archaeology has made in communities across the country. My presentation focuses on strategies for quantifying participation and efficacy of community archaeology projects.
Saturday, January 6, 2018
Symposium-066: Going Paperless: The Digital Age of Archaeology (8:00AM—9:30AM)
Just the presence of this symposium on the schedule for the SHA conference should be an omen of change. Going paperless is no longer a thing that is going to happen; it is something that has happened. The papers in this session discuss the benefits and drawbacks, thus far, of the paperless movement. I am particularly interested in what others are doing because I just finished a week of doing paperless archaeology on an island where FEMA still hasn't gotten the electricity up after Hurricanes Irma and Maria.
Workshop-09: GMAC Anti-Racism (8:00AM—12:00PM)
I hope to attend the second half of this one as it overlaps with the paperless symposium. This workshop is one of the most fruitful things any archaeologist can do at the SHA conference. If you haven't attended the anti-racism workshop yet, I strongly urge you to do so. Becoming anti-racism advocates is one of my 2018 wishes for all archaeologists. This workshop will set you on the right path.
Symposium-059: Critical Mass: The Emerging Field of Japanese Diaspora Archaeology (1:00—4:30PM)
(DISCLAIMER: I am a discussant in this session. Again, just showing where I'm biased). An ambitious attempt to summarize aspects of the Japanese diaspora during the Meiji-Taisho periods, this symposium is a great introduction to the lives of Japanese immigrants and the role they played during the Gilded Age. It also expands on what we know about Japanese American internment and how they adapted to society after World War II. I truly hope the participants in this session publish this as a book as soon as possible.
#SHA2018: A time to reconnect and reflect
Conferences are great times for archaeologists to come together to discuss their work. As the first archaeology conference of the year, the SHA comes at a time of reflection. 2017 will do down in history—I don't know how we will view it 100 years in the future but 2017 was definitely a historical year.
I've been geeking out on the YouTube series "The Great War" for a couple years now and, when viewed through the lens of historical hindsight, 1917 was a monumental tragedy for the nations involved in the war. By December 1917, the belligerent nations had been fighting for three years. The Russian monarchy had collapsed; the country had degenerated into the Bolshevik Revolution. Austria-Hungary had no food and no weapons, but were still fielding a massive army. The Ottoman Empire and Italy had suffered defeats all year but showed no signs of quitting. The French Army was close to refusing to fight and the United Kingdom was thinking about simply chilling out in the trenches until the United States could get into the fray. Starving and staving off a communist revolution, Germany was moving troops to the Western Front for a final push for victory. The Great War also continued to rage in Africa and the Middle East.
Basically, after three years and millions of deaths, the nations engaged in the Great War showed no signs of stopping. Three years of mechanized war had not changed their belief that "victory" (in the traditional sense of war victory) was still possible.
The parallels between society in 2017 and 1917 are uncanny:
Workers are unhappy across the western world. Some overthrew their governments.
Perhaps this dissatisfaction has something to do with the fact that major corporations (Google, Microsoft, Apple, GM, Monsanto, ect.) control most of the labor market.
Total war abrogated any pretense of democracy. Some belligerent countries like Germany became military dictatorships.
Elections seem rigged and elected officials paid-off Tools of Industry (ex. The 1917 Russian election contested by Lenin, the rigged Canadian election, Wilson's flip-flop on the U.S. staying out of the war).
Inequality and discrimination was rampant throughout most nations. The war only exacerbated this as the poor were sent off to the fronts to fight or left to starve in their home nations.
Race-based violence and terrorism was also commonplace (ex. The Armenian Genocide and Jim Crow lynching).
Most importantly: Western nations were slamming their faces against a brick wall for three years but still kept doing it. By 1917, the tactics had changed dramatically during the war but the results and goals remained the same.
Does any of this sound familiar? Can archaeologists be the leaders of societal change?
As scholars of the past archaeologists are well-positioned to report on how the past influences the present, but this isn't enough because nobody is listening to us. No one is listening because we aren't speaking through the same channels that "normal" people use in their daily lives. We're on Twitter, FB, and Instagram, but that isn't enough because our posts aren't going viral. We aren't influencing politicians because we don't have overflowing bank accounts. We keep recording sites through cultural resource management archaeology but this system is under siege, isn't sustainable, and (in most cases) doesn't contribute to improving communities. How much longer can we afford to keep doing the same things and getting the same results? How much longer can we keep trying to work through our political and legal system only for them to let us down so somebody can build a coal mine in a National Park?
What can we do? Lots. First, we can try make more of a contribution to encouraging and enabling communities to embrace Productive Growth. This would be good business for CRM because it would urge communities to do lots of small, incremental, affordable improvements to existing portions of the built environment rather than massive strip malls and subdivisions—development projects that are highly sought by today's CRM firms. Here's the kind of development I'm talking about:
This strategy doesn't require massive Federal investment, overflowing bank accounts, or rewriting local laws. Most communities have everything they need, socially and legally, to develop and improve their local environment through Productive Growth strategies. All they need is a will to embrace this strategy at the local level.
Productive Growth is only economically viable for small- to medium-sized, agile cultural resource management firms that are firmly rooted in the local community. Profit margins will be small from most of these projects and CRM companies may have to partner with local governments to get funding. These types of projects are perfect for the early adopters and creative users of paperless fieldwork because going paperless with a system like the one used by Codifi allows you to do all sorts of things that cannot be done with the traditional "PDF SHPO report=CRM archaeology" strategy.
I remain hopeful for the future of cultural resource management archaeology. We have a lot of work to do, which means we will have ample opportunities to improve our methods and results. We do not have to relive 1917 or 1918 in order to change our societies. The Great War never had to happen. It doesn't have to happen again. I'll be at #SHA2018. Look me up and we can talk about this over a drink.
Not gonna be at #SHA2018? You can still join the conversation. Write a comment below or send me an email.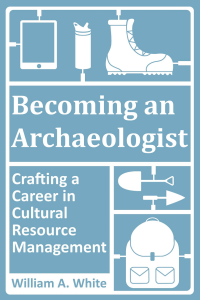 Having trouble finding work in cultural resource management archaeology? Still blindly mailing out resumes and waiting for a response? Has your archaeology career plateaued and you don't know what to do about it? Download a copy of the new book "Becoming an Archaeologist: Crafting a Career in Cultural Resource Management" Click here to learn more.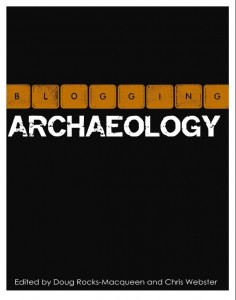 Check out Succinct Research's contribution to Blogging Archaeology. Full of amazing information about how blogging is revolutionizing archaeology publishing. For a limited time you can GRAB A COPY FOR FREE!!!! Click Here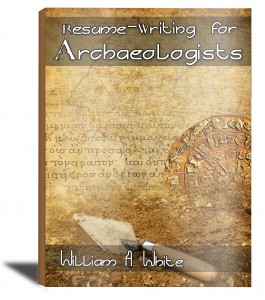 "Resume-Writing for Archaeologists" is now available on Amazon.com. Click Here and get detailed instructions on how you can land a job in CRM archaeology today!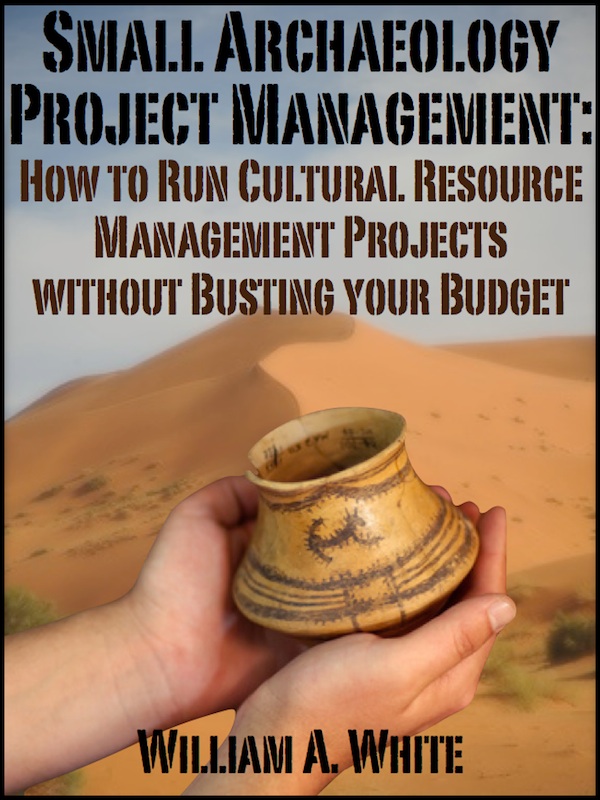 Small Archaeology Project Management is now on the Kindle Store. Over 300 copies were sold in the first month! Click Here and see what the buzz is all about.
Join the Succinct Research email list and receive additional information on the CRM and heritage conservation field.
Get killer information about the CRM archaeology industry and historic preservation.