My wife, kids and I just spent an amazing week in Seattle. It made us remember what we loved about that place: diversity, atmosphere, rapid growth, abounding opportunities, good food, great friends, and, above all, character. Seattle is definitely a trend-setting city. It's a place where people of all walks-of-life come to make their lives better by being in a community that is on the upswing. It hasn't always been that way, but for the last 20 years or so Seattle has been exploding— literally.
Seattle is America's fastest growing city according to the Seattle Times. Condo and apartment towers are erupting in neighborhoods throughout the town and Seattleites are increasingly concerned that this growth will destroy the character of their city. Most of this character is embedded in Seattle's history, which is what makes the town unique.
A recent report by Preservation Green Lab has revealed what all sound-minded urbanite preservationists already know: young people like cool, old neighborhoods. These neighborhoods are assets that make young members of the creative class like my wife, myself, and thousands of new Seattlites love living and working in Seattle. But, older neighborhoods need curation. They need to be protected in order to keep people happy with choosing to live in places like Seattle.
My wife and I used to live in Seattle's Ballard neighborhood when we first moved there and we witnessed, first-hand, the effect of all the recent condo-ization and development that has taken place there. In a few short years, Ballard got too expensive and trendy for us to live there. Now we barely recognize the place.
Many of the neighborhood's quaint, quirky shops and restaurants were annihilated to make way for condo and apartment towers. Anyone remember the Denny's at NW 15th Avenue and Market Street? Wasn't that declared a city landmark (http://seattletimes.com/html/localnews/2004193091_dennys21m.html)? Now it's the swanky Urbana Apartments (http://www.equityapartments.com/washington/seattle-apartments/ballard/urbana-apartments-photos.aspx). They look nice, expensive, and generic, just the kind of place that raises property tax revenue for the city but diminishes the character of the surrounding landscape. They don't really match the character of the residential areas of Ballard, but fit right in with the mélange of condo towers which now flank Ballard's thoroughfares. Personally, I'd rather grab a late night Grand Slam breakfast after watching a show at the Tractor than walk past that intersection after the show wishing the new Five Guys burger restaurant was open.
Ballard's hipsterfication (colloquially known as 'gentrification') was one of the main reasons why my wife and I moved to a historical building across the street from the Woodland Park Zoo. Our building was built in 1916 and has been meticulously maintained by the owner, who inherited the building from his father. It has been in his family for over 50 years and you can tell by the way it has been kept up and upgraded over the years. The Woodland Park neighborhood has kept much of its character despite the encroachment of townhouses and some smaller condo towers. Most of the new townhouses fit in with the character of the surrounding neighborhood, so the garish contrasts one sees in Ballard are less intense near Woodland Park and Phinney Ridge.
Seattle will have to do some serious soul searching if it wants to keep being a place young people want to live and companies want to set up shop. Recently, King 5 news featured a piece on the value of older neighborhoods to Seattle's growth. You can watch below or read the summarized article:
http://www.king5.com/news/cities/seattle/Research-Seattles-rapid-growth-is-thanks-to-its-past-261342631.html
The project was executed by the Preservation Green Lab— Seattle's branch of the National Trust for Historic Preservation. For decades, historic preservation advocates have reminded our governments and developers that older neighborhoods increase property values and are a sound fiscal investment. Twenty years ago, Donovan Rypkema published his landmark book "The Economics of Historic Preservation: A Community Leader's Guide" as a playbook for civic minded Americans who wanted to urge their communities to save historic places. I read the 2005 updated edition of Rypkema's book earlier this year and immediately realized that, not only do older neighborhoods and historic buildings add invaluable character and aesthetics to our cities, they are also amazing economic vehicles for growth and sustainability. Historic neighborhoods maintain their values and tax revenue during economic downturns, which has been evidenced through the last 8 years of recession, and they also tend to appreciate at a faster rate than new construction and remote suburbs. Thanks to gurus like Rypkema, preservation minded folks have been able to make coherent arguments for preservation that have resulted in downtown revitalization movements across the country.
The recent Preservation Green Lab project in Seattle used a complex algorithm and GIS information to establish a correlation between building age and size as it relates to social and economic activity. We have long known historic and older neighborhoods tend to retain their economic value as long as property owners maintain their properties, but preservationist hadn't quantified the link between social activity and historic neighborhoods. The Green Lab's study showed that, in Seattle, older, smaller neighborhoods are more active at night. These places have higher cellular and wireless activity during the evenings as evidenced by the greater number of photos uploaded to Flickr and messages sent via social media channels. The character, aesthetic, and vibrancy of these older hoods attracts young people who participate in events and spend money. The Creative Economy thrives in older neighborhoods, which provide more flexible space for entrepreneurs. This results in a variety of employment options and a higher density of jobs per square foot of commercial space than new builds. Older neighborhoods in Seattle also had a higher number of women- and minority-owned businesses, suggesting these places are incubators of diversity as well as entrepreneurship.
The Green Lab has basically proven that young people like older neighborhoods because of all the employment opportunities, places to start businesses, and choice activity options these places provide. Older neighborhoods also provide opportunities for community building because they are active places that attract individuals from all walks of life. New builds and suburbs do not provide this. In fact, they discourage it.
While this evidence demonstrates the value of older neighborhoods to Seattle's future, I agree with the authors when they say that cool, older hoods can be victims of their own success. The Ballard neighborhood is an excellent example. This place is loaded with lots of young people who are starting families and shopping in the unique stores found throughout. As most of these multi-family dwellings were built in Ballard's commercial zones, the newcomers are living in the same buildings that have destroyed many of the shops that used to exist in Ballard. Extrapolating from the Green Lab's report, this has eliminated a lot of employment opportunities, diversity, and character in the neighborhood. Most people that live in Ballard do not work there. They just live and play there.
The elimination of uniqueness and grittiness that comes along with gentrification is another thing the Green Lab report does not address. It's fine and dandy that young, college-educated folks with money are attracted to older neighborhoods, but these people change the existing social milieu of the places they love to live and hang out in. Most importantly, their money attracts developers like bees to honey.
How many of us have seen this scenario (Since nobody self-identifies as a "hipster", for the purpose of this exercise I define hipsters as young, urban, upper-middle class people that are constantly striving to find authenticity and follow the latest trends. You know, people that would have been called yuppies 30 years ago):
Hip youngsters (i.e. hipsters) find a cool bar/restaurant/ethnic community.–> They tell other hipsters who all descend on this "cool", "new" find.–> Soon, they don't go away and start living in this hood.–> Property owners start jacking up rents because the new emigrants can afford to pay it.–> Native residents can't afford to live/eat/shop nearby and they're not qualified to work there anymore.–> Natives move away. More hipsters move in.–> Condo developers descend. They use bags of money and political clout to create urban "infill". Politicians/government agencies are happy because of all the money being spread around.–> The neighborhood becomes "uncool" because all the condos have destroyed the place's authenticity and character. Hipsters move away.–> Developers keep building condos that they probably won't be able to sell. These become luxury apartments, then just apartments.–> "Ethnic" people move back in, which tends to deter non-"Ethnic" hipsters. Worst-case scenario: apartments become "low-income" apartments and the whole neighborhood goes down in desirability… until its revived 20-50 years later by the next generation of hipsters.
The end result of this path is always the rapid destruction of character, ambiance, aesthetics, and the creation of large, homogenous swaths of urban landscape with nothing worthy of historic preservation.
This is the "loved to death" fate the Green Lab report warns of. It's also the path so many parts of America's cities have already faced. In fact, the Seattle of today is the legacy of this familiar path. The city boomed following the Yukon Gold Rush and thrived until World War II. The end of the war and outsourcing dramatically effected Seattle's manufacturing industry and the town went into a recession. By the 1970s, folks were telling the last person out of the city to turn out the lights. It wasn't until the Dot Com boom of the 1990s, which coincided with the huge Grunge phenomenon that made Seattle interesting to young folks, that the town surged back to life. This surge is still continuing. The Emerald City will need judicious historic preservation in order to maintain the quality of life and character that its new emigrants are seeking.
You can download a copy of the Green Lab's report "Older, Smaller, Better" at their website: http://www.preservationnation.org/information-center/sustainable-communities/green-lab/oldersmallerbetter/#.U44N9igvCzY
How is hipsterfication/ gentrification changing your town? Write a comment below or send me an email.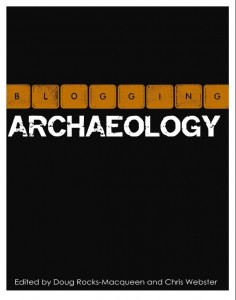 Check out Succinct Research's most recent publication Blogging Archaeology. Full of amazing information about how blogging is revolutionizing archaeology publishing. For a limited time you can GRAB A COPY FOR FREE!!!! Click Here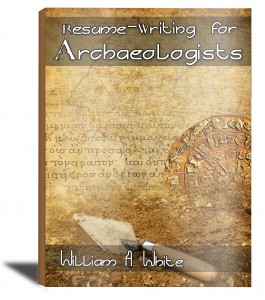 "Resume-Writing for Archaeologists" is now available on Amazon.com. Click Here and get detailed instructions on how you can land a job in CRM archaeology today!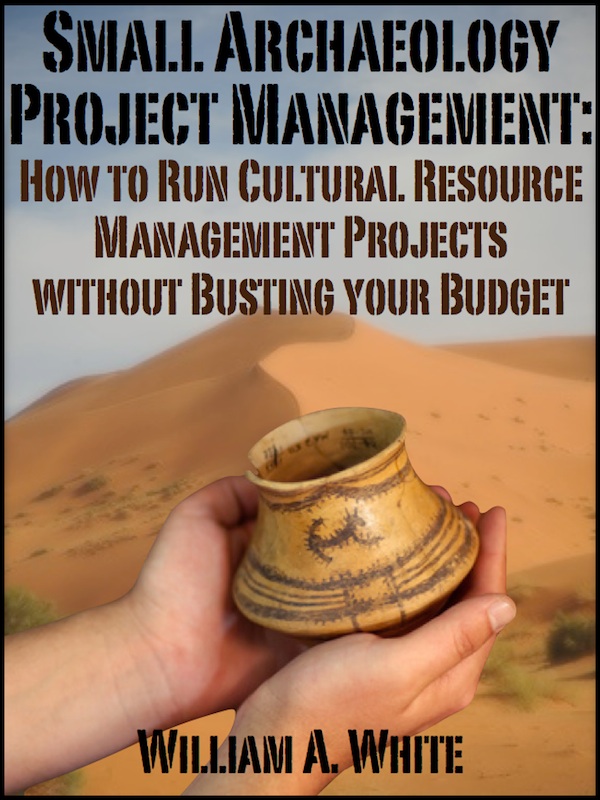 Small Archaeology Project Management is now on the Kindle Store. Over 300 copies were sold in the first month! Click Here and see what the buzz is all about.
Join the Succinct Research email list and receive additional information on the CRM and heritage conservation field.
Get killer information about the CRM archaeology industry and historic preservation.