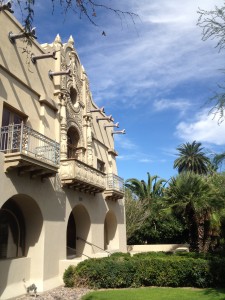 This weekend, the unthinkable happened. I got a 60% on an assignment in one of my historic preservation graduate seminars. I haven't done this poorly on an assignment since 9th grade geometry. How the hell did this happen?
The assignment was to write a short 3-5 page report on a historical architecture tour the class took over the weekend. We saw examples of how several historic districts in Tucson were created through the criteria of evaluation outlined in the National Historic Preservation Act (NHPA). Our papers were supposed to use historic properties encountered on the field trip as examples of how the NHPA and Section 106 process works.
I actually had a great time on the tour. I also think the assignment was commendable and worthwhile. I mean, how many times in anthropology grad school do we ever:
1) go outside,
2) do some of the things we are going to be asked to do as cultural resource management archaeologists or historic preservationists, or
3) think about the rules and regulations that form the backbone of historic preservation and CRM archaeology in the United States?
I understood the project before we even went on the field trip and had a pretty good idea what the professor wanted. I even like the professor and I'm not just saying that because they might will read this. With all that being said, how in the heck did I totally screw this one up?
The answer is simple: I did not follow the directions. I didn't screw up. I just did what I wanted for a change and that is pretty much not allowed in grad school.
My grade reflected the fact that I didn't do exactly what the professor wanted. I felt like writing a statement of significance for these historic districts was boring and would be a waste of time since they are already listed in the National Register. I've already written NRHP statements of significance and they are boring and safe. We never go out on a limb on the NRHP eligibility form because we don't want to risk it being rejected or us having to redo the form. So, we keep it safe. Stick to the script. Don't go into the weeds and we definitely do not give our own honest interpretations.
I figured this assignment was my chance to make a statement on historic preservation in downtown Tucson and how urban renewal, gentrification, and race intersected to preserve landscapes that ended up ruining the cultural fabric that made them important. Basically, I didn't want to follow the instructions so I didn't. And, my grade suffered.
If you want to make it out of grad school with a 4.0, you'd better tow the line and do as instructed. This is a lesson I just learned. If you want speak your mind: write a blog, write articles, and don't follow the instructions. Fortunately, this assignment was also designed to help us take criticism on our writing and I had the option of redoing my paper and resubmitting it to improve my grade. After seeing my first attempt wasn't going to fly, I simply charged up my portable hard drive, opened up one of the many Statements of Significance I've stored on there, and redid the assignment based on what I've already done. Hope this revision helps me out.
Was this a learning experience? Yes, but not with regard to historic preservation. I just learned that, as is de rigueur in CRM writing, you just do the best you can on the first draft, inserting a couple little embellishments whenever you feel they're necessary (nothing flamboyant, just a adjective or two that you like), while knowing that your first draft is going to get ripped to shreds. If you're lucky you can get it by the boss on the second time around. Maybe grad school isn't so different from CRM archaeology.
Email me and I'll send you a PDF of my below average assignment. You'll probably enjoy reading it.
What do you think? Does grad school kill creativity? Has this happened to you? Write a comment below or send me an email.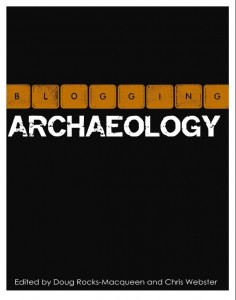 Check out Succinct Research's most recent publication Blogging Archaeology. Full of amazing information about how blogging is revolutionizing archaeology publishing. For a limited time you can GRAB A COPY FOR FREE!!!! Click Here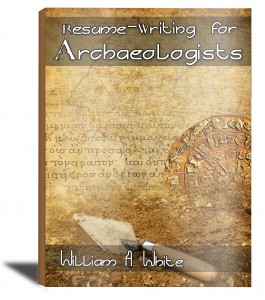 "Resume-Writing for Archaeologists" is now available on Amazon.com. Click Here and get detailed instructions on how you can land a job in CRM archaeology today!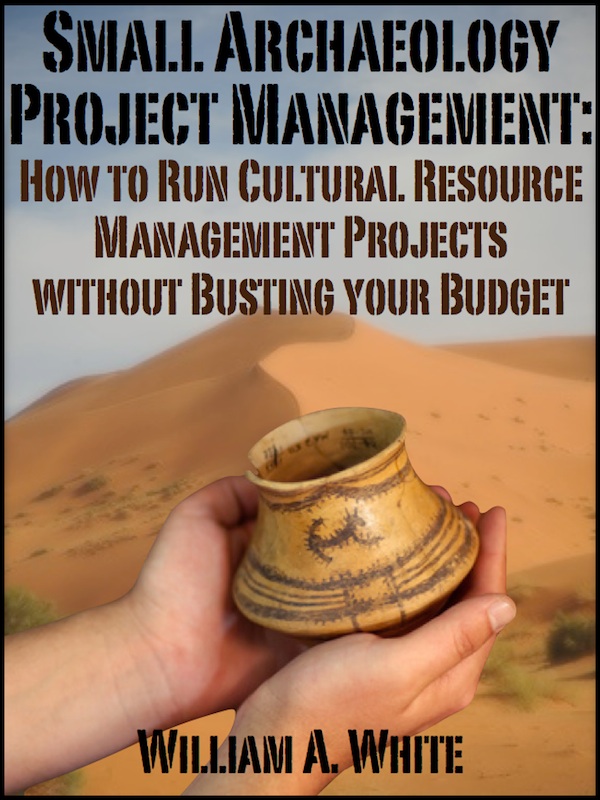 Small Archaeology Project Management is now on the Kindle Store. Over 300 copies were sold in the first month! Click Here and see what the buzz is all about.
Join the Succinct Research email list and receive additional information on the CRM and heritage conservation field.
Get killer information about the CRM archaeology industry and historic preservation.