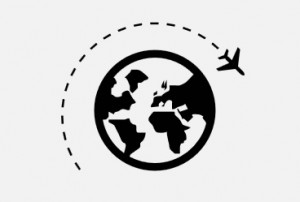 I'm sitting in a coffee shop in Boise, Idaho (Java Coffee and Café to be exact) enjoying Boise's best coffee drink— the Bowl of Soul. This coffee didn't come easily though. I'm coming off a 3-hour-long scanning binge that has resulted in the digitization of a huge amount of archival data that will be used in my PhD dissertation project. It will also result in the creation of the River Street Digital History Project (more on that in the near future).
As with all graduate school archaeology projects, this work didn't come easily. I had to do a lot of legwork (actually writing, editing, and re-editing) in order to get the dough to come up to Boise for research. Almost every archaeology graduate student is familiar with the "hustle-and-flow" nature of getting our research done. It's a rite of passage and an integral element to travel hacking for graduate students.
The hustle that archaeology graduate students use to fund their research travel is called "travel hacking" by non students.
The cobbling together of many different funding sources and discounts in order to afford travel (AKA travel hacking) is commonplace in academia. While using grants and student discounts to make travel more affordable is well-known to grad students, the integration of frequent flyer miles and hotel loyalty program points into the equation is relatively unknown. I've recently started using free flights and hotel stays to reduce the financial burden of my graduate school travel with much success.
I've decided to create a short video explaining the basics of my travel hacking experiences since several of my blog readers, other grad students, and general acquaintances have been asking me about my travel hacking successes (such as lucking into a $16 first-class ticket back from SAA2014). It's sort of long, so I've paraphrased the video down below:
1.            Think about your obligations ASAP. This helps you know how much you're going to need to try and earn/win. It also helps you prioritize which trips are essential versus the ones that you'd just like to take. Planning also makes budgeting easier.
2.            Use your budget to plan/strategize your travel funding efforts. Find as many ways for other people/businesses to pay for your travel. Combine grants/fellowships/paid internships with frequent flyer miles. Cobble together multiple streams of funding. Look for research grants AND travel grants to fund your trip. Sometimes research grants allow for travel expenses. Pay specific attention to the grant guidelines. Make sure you do everything you're supposed to fulfill the guidelines. Watch deadlines.
3.            Nobody wins every grant/fellowship they apply for. Make sure you apply for more grant money than you need because it's more likely that you aren't going to will all the awards. In fact, you may not be awarded anything.
4.            Fill in gaps between grant funding with travel hacking. The easiest way to travel hack is to get credit cards with airline mileage bonuses and free hotel stays. Many cards have a mileage bonus for minimum spends within a certain period of time. Use those cards to pay all of your expenses, but make sure you diligently pay off the cards each month. Basically, you start funneling all of the money you spend through a constellation of credit cards in order to get frequent flyer miles.
This step takes a lot of financial fortitude and attention to detail. You need to pay close attention to your credit card bills and keep track of the bonuses, minimum spends, and the calendar dates when you earned your bonus. The rewards for this effort is extremely cheap travel and the ability to stay at awesome hotels around the world. Definitely worth the effort.
There are a lot of grantwriting references and resources out there— too many to cover in this short blog post. Check with your advisor or department to get an idea of what a winning grant proposal looks like.
The best resources for travel hacking that I've come across is Travel with Grant (www.travelwithgrant.com) and Flyer Talk (www.flyertalk.com). Grant is an awesome travel blogger with an impressive website that will help your hacking efforts immensely. Flyer Talk is where the travel hacking sensais hang out. You can get deep into the minutiae of travel hacking on that website. Also, Chris Guillebeau has an awesome eBook called "Frequent Flyer Master" (http://frequentflyermaster.com/). Guillebeau's book is what set me on the path towards travel hacking.
Using frequent flyer miles and hotel rewards to fuel your travels as a grad student is simply one strategy of getting the most out of grad school. What are your secrets for travel funding?
Write a comment below or send me an email.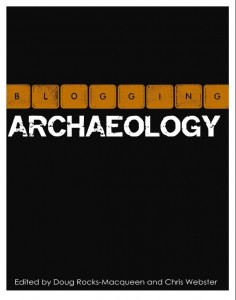 Check out Succinct Research's most recent publication Blogging Archaeology. Full of amazing information about how blogging is revolutionizing archaeology publishing. For a limited time you can GRAB A COPY FOR FREE!!!! Click Here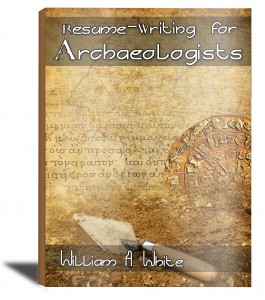 "Resume-Writing for Archaeologists" is now available on Amazon.com. Click Here and get detailed instructions on how you can land a job in CRM archaeology today!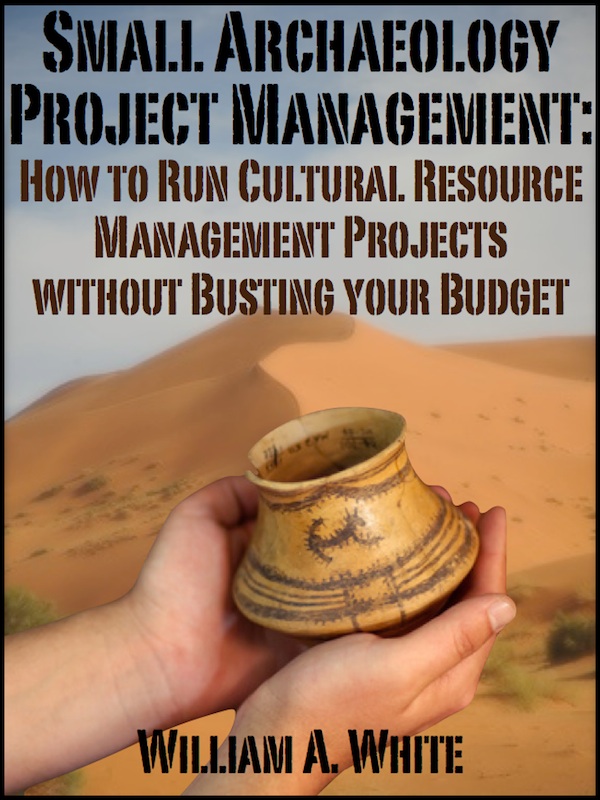 Small Archaeology Project Management is now on the Kindle Store. Over 300 copies were sold in the first month! Click Here and see what the buzz is all about.
Join the Succinct Research email list and receive additional information on the CRM and heritage conservation field.
Get killer information about the CRM archaeology industry and historic preservation.