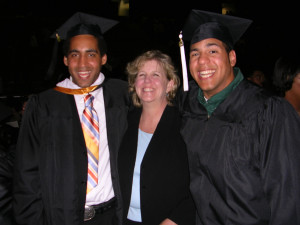 I recently had a conversation with a college undergraduate who was at #SHA2016 looking for a job. He spoke with such intensity and stared me in the eye as he spoke. "I don't care what job I get after graduation. I'll do anything. Seriously." Those same eyes flickered with enthusiasm, "I mean it. I've been in school so long, I'd take just about any job they offer me so long as it's doing archaeology for a cultural resource management firm."
I could see the desperation mixed with desire on his face. He seemed sincere but I've heard the same story dozens of times, even when the speaker doesn't really mean it.
All of us start off itching to get a start in the CRM industry. We can't wait. We've been cooped up in a classroom somewhere learning what somebody else thinks we should learn for so long we act like a kenneled dog that's just been released after being stowed beneath an airplane for a transatlantic flight. We dash out of the gates, trying to prove our everybody wrong: We can do this. You can actually BE an archaeologist. It is possible, no matter what other people say.
The only problem is: Most of the time, we don't actually mean what we're saying. Not all of us are willing to take temporary archaeological technician work. Most of us are not willing to accept a 10-day, entry-level position digging in some god-awful backwater for $15.00/hour. No benefits. No promise of permanent employment after that one session. Just a guarantee of sore muscles, hard drinking, and rethought dreams.
Most college graduates SAY they'll do anything to break into the cultural resource management industry, but what they actually mean is, "I'm willing to risk the low pay and physical hardship as long as they guarantee me a job. At least a 6-month probationary period. And, health insurance. And, mileage. I mean, who's going to drive their own car on those crappy roads every day. And, I don't want to share a room…Er, a tent or whatever…"
Basically, I'm willing to become a CRMer if it's not too much pain. We all feel entitled to a "good job" after graduation, even if that job is working in cultural resource management. Believe me. I know because that's how I used to be.
Unrealistic Expectations…?
Was I naïve to expect a full-time, 40-hour-a-week archaeological field technician job right after finishing my undergraduate degree? Was it unrealistic to think that, despite the fact that I had done no networking and only had a field school under my belt, a CRM company would hire me, sight-unseen, for a permanent position in a culture area where I'd never worked before? Was I crazy to think that my miniscule knowledge, skills, and experience were enough to beat out other connected field techs who actually lived in the state where I was applying for a job?
Yes. I had unrealistic expectations and I suffered greatly because of them.
I finished my Bachelor's in 2001 and promptly started looking for work as a field tech as soon as somebody told me the cultural resource management industry existed. I'd done field school, had a 3.5 GPA, and had management experience at a pizza restaurant, so I thought I was set. My job search consisted of mailing copies an old resume I'd written in high school to CRM companies I looked up on the internet with a cover letter clearly stating how much I wanted to work in archaeology. It was my dream. I was a dreamer who was going to follow that dream. Same resume. Same exact letter.
I had no idea if these companies were hiring. I knew none of their employees, had any idea where many of these companies were located, or had even the slightest inkling what CRM truly was. All I knew was these were the businesses that did archaeology and that's what I wanted to do for a living.
I kept at this strategy for about 9 months. I never called my old professors for help. I didn't even think to call the companies to see if they even had work before I mailed them my resume. All I did was mail out my information and wait to hear back. That was my version of being on the job search.
The crazy thing is, some of these companies actually called me back. They must have been impressed (or embarrassed) by my complete naiveté or they simply needed bodies to dig holes. Nevertheless, I occasionally got job offers but they weren't what I was expecting.
At the time I was living in Boise, Idaho. I heard a lot of; "Can you drive down to Sacramento for an interview? We've got a short project in Madera County and want to make an offer, but…we want to make sure you're not a psycho we need to make sure you can do the job."
Or, "How soon can you be in Lexington, Kentucky? We've got 4 weeks of guaranteed work and, with luck, there could be more for the rest of the summer."
I also got the, "There's a short project that might be starting up in Michigan in the next few days. How much notice do you need before you can be out in the field?"
It was amazing that I was getting any offers at all considering my job search strategy, but I always found a way to decline them. In the end, it boiled down to my unrealistic expectations of how I thought my career should have started. I thought that, since I had a college degree, I should at least get a permanent, full-time offer. It seemed ludicrous that I should be getting any offer EXCEPT for that.
My expectations were not wholly unrealistic because those opportunities did not exist. In 2001, there were probably dozens of other recent graduates who did receive full-time job offers and happily accepted them. However, the difference between the lucky and I were they:
Probably had connections
Were accepting employment in a part of the country where they had already worked
Had some experience in addition to field school
Were honors students with a capstone undergraduate thesis that proved they knew the basics of technical writing
Were damn, damn lucky, or
A combination of the above.
I probably could have changed my luck had I taken some of these offers, but the mind-numbing job I had at the time paid enough money to dull the pain of the temporary tech positions I was offered. My lifestyle was not so uncomfortable that I felt like I needed to take the plunge. I wasn't in dire pain so I just kept on pushing carts and boxing groceries.
I passed up all these offers even though they could have kick started my CRM career.
A Graduate Student's Sense of Entitlement
My CRM career took a turn for the better after I got accepted to graduate school. After nearly a year of passing on temporary CRM tech work, I decided that if a BA wouldn't cut it, a Master's would certainly show the world that I meant business. It was a blundering step that, fortunately, did not end in disaster.
I was hired on a short CRM project with the state highway department during the second half of my first semester in grad school. The project was a sort of make-work project for local university students, which was an excellent opportunity unexperienced greenhorns like me since the positions were not advertised to the general public. Since I was a grad student, had a field school under my belt, and was already a university employee (i.e. a teaching assistant), I was quickly trained to lead a crew of undergraduate excavators.
Because the fieldwork was being run by another grad student, I was able to work part-time over weekends (Friday through Sunday). This left the weekdays to TA, take classes, and study. It was grueling working two jobs (as a TA and as a crew chief) but this project got me about 6 months of CRM experience.
Now, it is likely that I would never have taken a spot on that project had it been offered to me before I started grad school. The site was in rural Idaho about 8 hours away from Boise. There was no per diem, lodging, or weekend stipend. In fact, the nearest town with a motel was about 2 hours away. The college kids were pretty much the only people who could have worked on it. Those are the kind of "opportunities" I had passed up in the past.
Unfortunately, this short stint in CRM inflated my unrealistic expectations to heretofore never been seen proportions. I was now a crew chief with "experience" and, with all this new experience, management positions were the only ones I could possibly be happy with. After that DOT project, I helped lead some field schools later on in grad school. By the time I graduated, I probably had about 12 solid months supervising excavation crews on what could be compared to data recovery, but had no survey, GIS, budgeting, report writing, or understanding of historic preservation laws.
Upon receiving my MA, I started the same "Paper-Letter-Spam-Game" I called being on the job market. It was now 2005 and the internet was playing an increasing role in my job search strategy. Now, I could find jobs through Shovelbums.org and ArchaeologyFieldwork.com. This made it easier for me to spam companies with my resume and cover letter, but the results this time were actually worse.
I found a job as a janitor cleaning floors and bathrooms at the local university law library after finishing my Master's. Each morning I did my custodial duties. Afternoons were spent writing resumes, cover letters, and applications to CRM jobs around the country. My goal was to apply to at least one job each week. Some weeks I applied to about a dozen.
This increased productivity only resulted in higher levels of defeat. I experienced whole months where I'd written about two dozen resumes and didn't even receive a single call back. And, the calls I did receive were mostly for the same temporary field tech positions I'd been offered before I had a Master's. It seemed like I'd gotten nowhere.
It was hard waking up at 3 AM every weekday, getting ready for a job I hated in silence, and walking to work in darkness only to polish the floors for law students who immediately soiled all of my good work. What took hours to clean was dirtied in minutes. The only thing I could expect was to do clean the exact same areas again the next day, day-after-day. Nevertheless, all that floor and toilet scrubbing was not so degrading that I would throw away that lowly but permanent position for a temporary stint in CRM. I was still too comfortable and entitled.
Fortunately, my job search strategy changed over the months. I learned how to work smarter instead of harder. I realized that networking, something I'd formerly been too shy to do, was key to getting a job in cultural resource management. I spent more time introducing myself to CRM company owners and other CRMers over the phone, email, and at conferences. Following each interaction with a prospective employer, I would tailor a resume and cover letter for that specific person and mail them a paper copy to them with a thank you note. I did a few other things too, like keeping a database of these contacts and my interactions with them. My job search skills were honed into a true strategy that I've maintained to this day.
After about 3 months of this revised strategy, I started getting offers for full-time work. Sometimes as a field tech. Other times, as a crew chief. All of these were offers for projects that had not yet been scheduled, so I was still waiting to see what would happen. Finally, on a rainy day in March, 2006, I was offered three full-time, permanent positions on the same day. All of them were field director or crew chief positions. It only took 7 years of college and 8 months of steadily applying for dozens of jobs, five days a week for at least 4 hours a day; or, about 640 hours, before I landed my first full-time job (NOTE: This is a very conservative estimate because sometimes on weekends I spent almost entire days crafting applications to USAJOBS.)
My Strategy Changed. My Expectations Changed
A lot happened through that whole time I spent looking for a job. There was the obvious feeling of rejection and unworthiness. For much of that time I felt like I'd made a huge mistake in following my dream. I was a janitor with a Master's degree. I cleaned up toilets and spills, shoveled snow, mopped, dusted, vacuumed, and put up with demanding faculty, students, and building employees. Waking up at 3AM destroyed my social life and smelling like industrial cleansers didn't do much for the budding relationship I was trying to maintain with my then girlfriend (now, wife). My former professors were too busy to help me because they had a new cohort of students to shepherd. All they could do is write letters of recommendation and pray.
There was a point where I remember saying the same sentences at the beginning of this blog post; "I don't care where. I don't care what the job is. I just want to become an archaeologist."
But, that wasn't the truth. I was not willing to take just any job, even after suffering dozens of rejections and sinking into despair. Part of this was my unreal expectation that my degree was worth more value in the industry that it truly was. A degree shows you have the capacity to learn, not that you have actually learned anything. Part of it was the fact that I wasn't in enough pain yet. True, I was a janitor but I still had a girlfriend, a "life", an identity and part of that identity was being a struggling college graduate. There is a certain pity others bestow on recent graduates that helps us find solace in our desperation and toil.
Mainly, I was not ready to risk it all on a roll of the dice for a temporary position. It seemed too risky to me. It wasn't worth it. I didn't mind leaving my comfortable situation to find work. In fact, I left that girlfriend for an archaeology job 3,000 miles away after we'd only been dating for a few months. But that was while I was still in grad school. After graduation, I wanted to find a "real" job; something worth packing up and moving for.
These jobs in CRM are extremely rare. It took me more than 600 hours of steady resume-writing, months of networking, and rejection upon rejection upon rejection before I landed my first permanent, full-time position. Looking back, I would have to say everything I went through was worth it because it helped me become the person I am today.
My sense of entitlement faded during that time period when I was looking for a job. I realized nobody owed me anything just because I had a graduate degree. My degree, my experience, even my ability to dig did not mean I should be "given" a job. Employers want: 1) people who have proven they can do the job, or; 2) people who have convinced them that they have the capacity to do the job. Folks with experience and a proven track-record of success are the best new hires. Everybody else has to swallow their pride and do some self-marketing. A degree is worth way less than accomplishments, networking, and marketing.
The most important thing that changed during that time was my perception of what I could expect from an employer. Landing a full-time, permanent position in the cultural resource management archaeology industry right out of college is difficult. Some say it's almost impossible. Through all of those travails I learned that my education was simply one piece of the puzzle. Nobody was going to give me a job simply because I had a Bachelors or Master's degree. Employers valued the education but what they were primarily looking for was an individual who was willing to put in work, learn from their mistakes, take the punches while still moving forward, and, through it all, remain modest about their accomplishments.
Do not let your sense of entitlement or unrealistic expectations ruin your cultural resource management archaeology job search. Tell us about your experience. What do you think? Are we unrealistic upon graduation? Write a comment below or send me an email.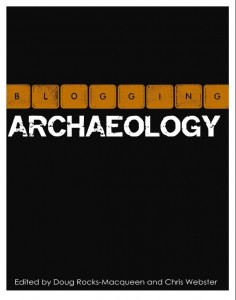 Check out Succinct Research's most recent publication Blogging Archaeology. Full of amazing information about how blogging is revolutionizing archaeology publishing. For a limited time you can GRAB A COPY FOR FREE!!!! Click Here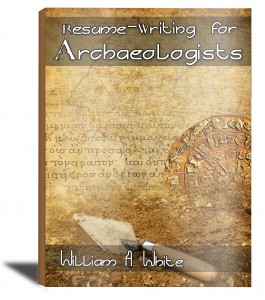 "Resume-Writing for Archaeologists" is now available on Amazon.com. Click Here and get detailed instructions on how you can land a job in CRM archaeology today!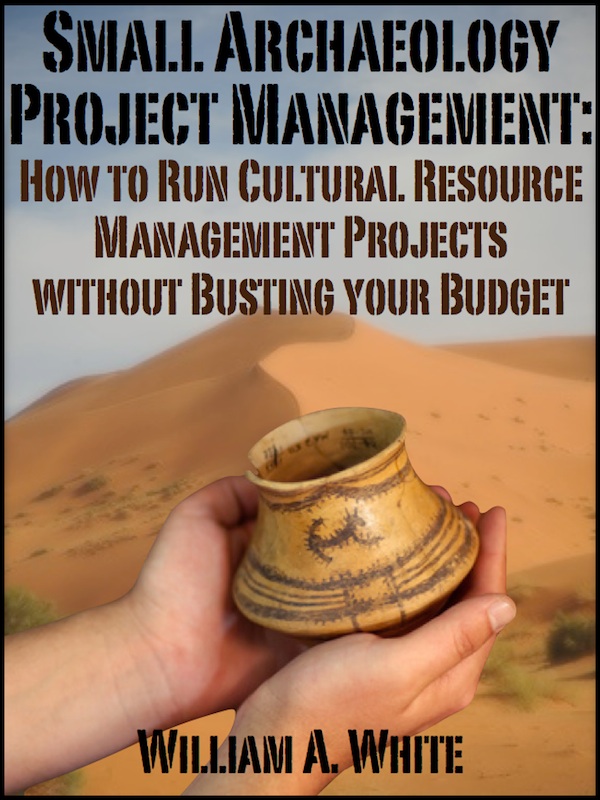 Small Archaeology Project Management is now on the Kindle Store. Over 300 copies were sold in the first month! Click Here and see what the buzz is all about.
Join the Succinct Research email list and receive additional information on the CRM and heritage conservation field.
Get killer information about the CRM archaeology industry and historic preservation.