Everybody seems to be telling college students an anthropology or archaeology degree is a bad idea. They all focus on the fact that you won't make much money. Since when did a worthwhile job depend on how much money you can make?
Fortunately, there are thousands of students like me who don't believe the hype. Growing up poor, I'm living proof that you can own a home, raise a family, and take care of business without making a lot of money. That's how my ancestors have lived since Emancipation. If you're going to go to college, I think you might as well study something interesting. The alternative is wasting your time and money on a boring degree that will get you to the same low pay you'd receive at if you'd studied something you liked. I know dozens of people who got degrees in majors like theater arts, nursing, and fashion and ended up doing forging excellent careers in something completely different.
Nobody should have to put up with feeling like they are worth less as an individual and employee because they do not have a graduate degree. Young people should not be saddled with massive debt only to qualify for the lowest-wage, temp work. Finally, we cannot survive as an industry if the only people who can bear the financial impact required to become a CRM archaeologist are people with trust funds who don't need to work for money.
If you've been following my posts over the last couple weeks, you would have read about my shock at learning cultural resource management companies are starting to prefer archaeological field technicians who already have a graduate degree. You would also have read about my 6 reasons why CRM companies should not hire techs with grad degrees over techs with experience. The rest of this post is dedicated to what the industry should do to combat degree inflation in its lower ranks.
I don't have a definitive solution to our conundrum, but (as always) I'll put my two-cents in. Here's what I think we should do:
Tell students the truth—Teaching education hacking isn't popular right now but our country needs to have a frank discussion about the benefits and drawbacks about going to college. Americans do not need a college degree in order to be successful but all adults need some sort of skills and education. If you don't go to college, you will have to figure it out on your own. Folks without college degrees need critical and creative thinking skills that are not taught in public school. Or, we could recommend high schoolers go to technical school rather than a big university. Many employers actually sponsor aspiring electricians and welders because the demand is so great.
Cultural resource management isn't a big enough field to create our own technical schools but we do need to address the realities of degree inflation, rising college costs, lowered wages resulting from unsavory contracting, and the extremely competitive nature of our field.
Stringent regional qualifications—Wages are higher in the American West because: there's a lot of Federal land where GSA rates apply and projects frequently require CRMers with strong regional qualifications. What do I mean?
In Arizona, an Arizona Antiquities Act Permit is required for every project (survey, testing, or data recovery) on state or federal land. These permits are only extended to companies with Principal Investigators (PIs) that meet stringent state requirements including demonstrating competence in managing and administering:
A 640-acre survey and/or
A mandated data recovery project.
This competence is demonstrated by submitting:
A treatment plan or federal grant proposal with a research design and work plan
Two archaeological research reports (one of which has to be an excavation), and
Additional documentation upon request that may include: consultation letters, acceptance letters, or comments from the state or federal agencies that reviewed the reports.
As if this isn't enough, every PI also has to fulfill the requirements for being a project director, which include:
A graduate degree,
At least 4 months of survey supervisory experience,
Four months of excavation supervisory experience,
Four months of lab analysis supervisory experience, and
One year professional supervisory experience.
You have to fill out a form with the beginning and end dates of all these experience requirements for project director listing the company and report where this is cited. There's a reason why they say if you can do archaeology in Arizona, you can make it anywhere.
As you can see, this is above and beyond what is required in most states. Some may say its overkill but, in this world of degree inflation, experience is the biggest differentiating factor. In Arizona, you have to demonstrate you know your stuff before you can move up in the ranks. That's how it should be everywhere.
However, these requirements do not prevent companies from hiring grad students as techs. In fact, they have more incentive to do so which is why I also recommend creating requirements for field techs. For example, each qualified applicant should have:
At least 4-weeks (160 hours) experience doing archaeology (survey or excavation) in the culture area where they are applying for work, OR,
Have attended an RPA-certified field school,
At least 4-weeks (80-hours) experience analyzing prehistoric artifacts,
At least 4-weeks (80-hours) experience analyzing historical artifacts,
At least 1 year of full-time higher education, and
Attended at least one conference (local or international).
NOTE: These minimal requirements could be mitigated with 6-months (960 hours) of full-time work as a field or lab tech within three years (36-calendar months).
(Notice how I didn't say you need a bachelor's in order to qualify as a field tech. Good techs need to know how to do archaeology. They need a chance to learn from skilled practitioners. They also need to know if they are going to like doing archaeology before it's too late. Techs don't need to waste 4—5 years of time and money doing something they're going to hate doing after graduation [CRM archaeology anyone?]. Give them a chance for professional experience sooner rather than later.)
All of these requirements would be completed within a given culture area as defined by the Handbook of North American Indians (Northwest Coast, California, Great Plains, ect.) Historical archaeology requirements would also be regional (state or countywide). The certification would be approved and listed by the SHPO(s) in that region. For example, you could list your qualifications for prehistoric Southwestern and historical archaeology with the Arizona SHPO. Native American THPOs could establish their own qualifications.
The Register of Professional Archeologists (RPA) should be the gatekeepers for all of these qualifications, which would be established in collaboration with SHPOs, THPOs, and archaeologists in that state. Once competency as a tech was achieved, you just had to show supervisory experience in that time period/region in order to qualify as a project director. The fees for these qualifications should be minimal (no more than $25–$50 each, which is about as much as a good night at the bars). Enforcement would be up to certified local governments, THPOs, and SHPOs. Communities should decide whether they want qualified practitioners or stay with the current "Devil-may-care" approach to CRM.
These qualifications would prevent a huge number of grad students who did a little bit of fieldwork in Egypt and Greece but have no idea what to expect in upstate New York from taking jobs from techs with local experience. It also sets a very clear rubric of requirements for undergrads to aspire toward. Companies would have less incentive to focus on the degree over experience.
Most importantly, qualifications would increase standards. Techs could no longer be day laborers you pick up at the local Home Depot or academicians with no experience. They would also create a clear pathway to becoming a project director in each region because you'd only have to show supervisory experience once you had achieved understanding of a given culture area.
A version of this already exists. Look at the expertise requirements for Forest Service and National Park Service contracts. Many of these already emphasize local experience over a consortium of PhDs.
Enforce Qualifications at the Local Level— We don't have to wait for the Secretary of Interior to accept these qualifications for field techs or CRM supervisors. If these qualifications were initiated and enforced locally it would have a ripple effect throughout the region. Local archaeologists can push for what they believe is right for their communities.
What if the Cities of Seattle, Tacoma, and Bellevue along with King and Pierce Counties beefed up their qualifications for all CRM practitioners? It would lessen the incentive for companies to hire inexperienced people from outside because they wouldn't meet the requirements for work in the State of Washington's largest metropolitan areas (i.e. where most of the work goes down). It is likely that these same qualifications would be adopted at the state level after they demonstrated that there was a corresponding improvement in the quality of work. Also, wages would rise along with the new standards because there would be fewer practitioners to do the work and folks who had achieved regional qualifications would have less incentive to quit. Companies would have to budget enough to find qualified techs because there would no longer be 100+ extra people that could do the work at any given time.
A lot of the problems associated with the CRM industry (low wages, poorly capitalized companies, high turnover rate, differing quality of work, ect.) are the direct result of the lack of professionalization in cultural resource management. The SOI standards were made decades ago. Things have changed. Rather than waiting for President Obama or Congress to change their standards, we can do it ourselves. Let's start at the local level.
CRMers as Professors— Perhaps the easiest fix is to hire more CRMers as college professors. The tenure track is more broken than a crooked slot machine at a truck stop casino, but universities are always looking for instructors and adjuncts to teach summer, vacation, and online classes. Students would have contact with experienced cultural resource management professionals. This is the biggest benefit of hiring CRMers to teach classes, regardless of the fact that this strategy fuels the low-wage/high-price university system.
Students could also learn from CRM professionals through internships that would fulfill the field tech qualifications I mentioned above. It is very important that aspiring archaeologists have professional contact with CRMers in the workplace because it provides first-hand experience and gives them access to industry training that is lacking today.
CRMers are Historic Preservation
While historic preservation laws were created to include a variety of different social science fields, the NHPA and NEPA have been hijacked by archaeologists. Tom King would agree, this isn't necessarily a good thing, but it is our world for better or worse. Cultural resource management archaeologists do most of the historic preservation work in the United States and archaeologists are becoming the flag bearers for heritage conservation projects across the country. We cannot allow the industry to become a philanthropic venture because the only ones who can afford to be archaeologists are people who do not have to worry about money. That's where archaeology started and I don't want us to go back there again.
Change will only happen from within the field because we are largely unregulated by the government. We get to choose who is and who is not an archaeologist; however, economics is beginning to take that power away from us. The industry needs to move swiftly to address the unsavory and unsustainable trajectory it is currently on.
Let's keep the conversation going. What do you think will solve degree inflation in cultural resource management archaeology? Is it even an issue? Write a comment below or send me an email.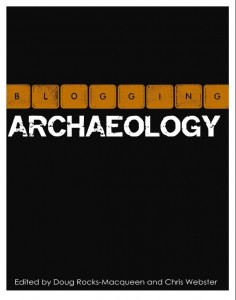 Check out Succinct Research's most recent publication Blogging Archaeology. Full of amazing information about how blogging is revolutionizing archaeology publishing. For a limited time you can GRAB A COPY FOR FREE!!!! Click Here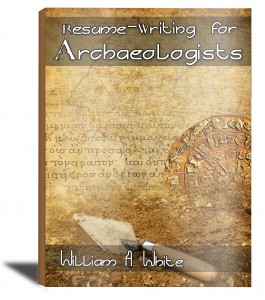 "Resume-Writing for Archaeologists" is now available on Amazon.com. Click Here and get detailed instructions on how you can land a job in CRM archaeology today!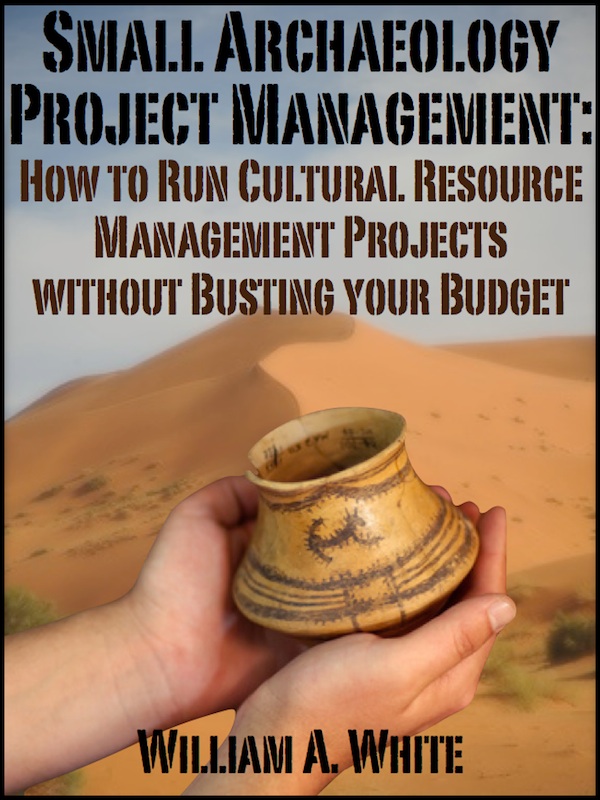 Small Archaeology Project Management is now on the Kindle Store. Over 300 copies were sold in the first month! Click Here and see what the buzz is all about.
Join the Succinct Research email list and receive additional information on the CRM and heritage conservation field.
Get killer information about the CRM archaeology industry and historic preservation.