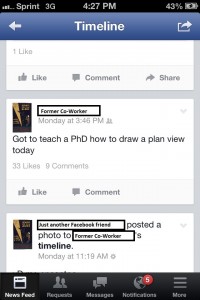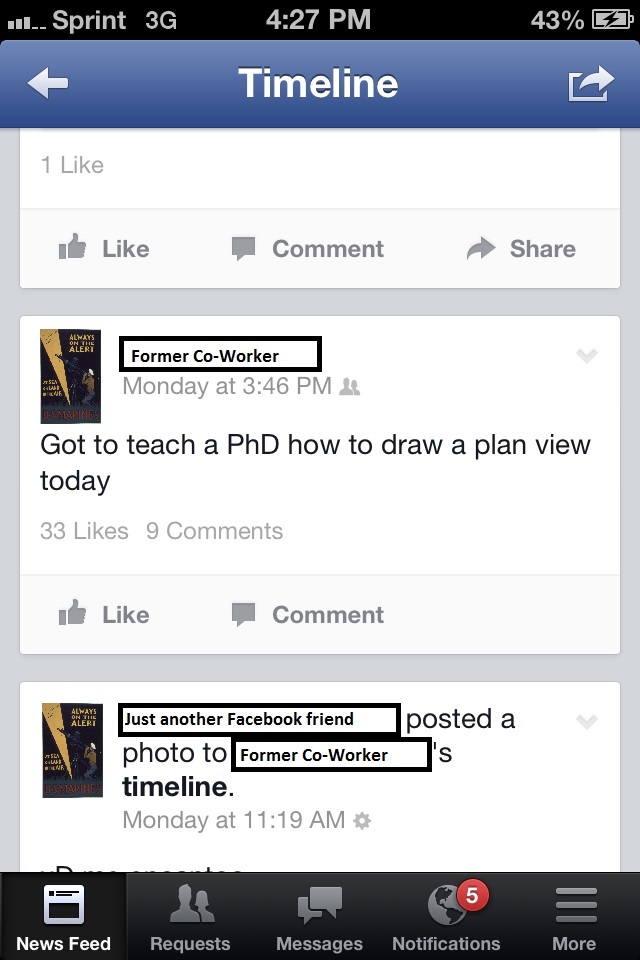 The other day, I saw this compelling and telling message on my Facebook news feed, "Got to teach a PhD how to draw a plan view today." It wouldn't have struck me as interesting except for two things:
The guy doing the teaching just got his BA 2 years ago and is a budding field technician, and
The person being taught has achieved the highest level of academic success and doesn't know how to do a relatively commonplace archaeology task (I think I drew my first plan view in 1999 as an undergraduate in field school).
Is there something wrong with this picture? I think so.
Why are field techs doing the job professors should be doing?
This situation is not unique. I've been in similar shoes as a field tech that had to teach PhD co-workers and supervisors a lot of things that every field archaeologist (or, even, adult American) should know how to do. These tasks include:
–Showing a PhD graduate how to book a hotel room and rent a car using a credit card (Her major professor or parents had always taken care of that for her in the past).
­–Showing a PhD crew chief how to use the Trimble (Including how to turn it on)
­–Showing a PhD crew chief how to use a compass (She had to use mine because she brought a Playskool, Boy Scouts one without declination or a sighting mirror)
­–Showing a PhD graduate how to dig a shovel probe (In his only other archaeological experience in the Mediterranean, he'd only used a brush and trowel).
­–Explaining to a PhD graduate how archaeologists identify historical deposits in a backhoe trench (The backhoe ripped through the remains of a burned building and garbage deposit that I believed was historical, so there was a 3-foot-thick layer of charcoal, glass, and ceramics marking the historical deposit. Quite visible.).
­–Showing a PhD "historical archaeologist" how to date a bottle based on its date code (She didn't know we could date bottles based on these codes).
­–And, on more than one occasion, explaining that we are doing cultural resource management— not "academic archaeology" (CRM has a regulatory context and we don't just get to dig and write whatever we want).
The list could go on, but I think I've already embarrassed some of the people that read (or, used to read) this blog. I understand that we all need to start somewhere, but c'mon man! How do you get a PhD and NOT know those things? How can you make it through almost a decade of higher education and not know how to do archaeology? I'm not the first to notice this problem or the first tech that has had to teach their boss how to do her/his job. Why does this keep happening?
Colleges are not upholding their end of the bargain
In the old days of university education (back when women and minorities weren't allowed to go to college) the adage that you were learning for intellectual stimulation and self-improvement made a lot of sense. Back then, you didn't really need a college degree to have a trade or make a fruitful living for yourself. All you needed was some sort of skill or apprenticeship and, in time, you could start up your own bakery, cobbler shop, or haberdashery. College was a luxury reserved for intellectuals, rich folks, and people that wanted to follow one of the few professional tracks in their society (basically, law and medicine). Only lawyers or doctors actually needed degrees to practice. And, oftentimes, those requirements were overlooked by the general public in favor of "time served" experience.
Today, things are different. A college degree is almost mandatory for most jobs in our society and it's not uncommon to find a coffee shop manager with a graduate degree. Is there degree inflation? Yes. Is that bad for archaeology? I say no, but there are many that rightfully disagree with me. Nevertheless, a college degree is practically mandatory for paid employment in archaeology and a graduate degree is practically mandatory for a career in archaeology.
That being said, your degree should provide you the basic skills needed to perform the trade you've chosen. This does not just apply to archaeology. If you go to school to become an engineer, your education should give you the skills needed for an entry-level position in engineering. If you get an MBA, you should know enough to adequately perform in a business management role. And, if you want to become an archaeologist, a graduate degree should give you the skills necessary to do archaeology. Period.
In previous posts, I've discussed some of the steps being taken by universities towards providing a better education for their students. I do think steps are being taken, but I feel like they could be taken a bit faster. I don't know how many times I've seen a poor PhD graduate flounder in CRM or academia just because their education let them down. It's not fair to let down the very students that are dropping some serious coin on these degrees and spending some of their most productive years sitting in a classroom somewhere. Students are not a number or a product. We are human beings that will make quality contributions to the field if given the proper guidance.
College is no longer simply an intellectual pursuit. If you want intellectualism, just follow Chris Guilebeau's advice– create a 30-day Semester of Improvement for yourself. Take 30-days and intensively study any topic you're interested in. I mean, scour the internet AND your local libraries. Read hundreds of books and articles. Contact and converse with professionals and recognized leaders. Start doing your own homework projects. Treat it like you were in school and put aside 6–8 hours a day, 5–6 days a week intensively studying every aspect of something that interests you and I guarantee you will learn much more in 30 days than you would in an entire semester of studying that topic in a university. With the freedom and interconnectivity that exists in modern society, you can embark on intellectual pursuits anywhere, anytime. You don't need a college for that.
You do need a college for the degree, which is a form of social proof that demonstrates you can and did learn something about a specific topic. That's the one thing colleges have going for them. But, this is going to mean less and less if these degrees don't provide you the skills that you will need in your chosen career field. It's unfortunate that CRM companies are forced to take untrained employees and spend thousands of tax payer dollars teaching them the ins-and-outs of the trade. I know several companies that make a practice of hiring greenhorn MAs and PhDs and using their techs to teach them how to do cultural resource management. The idea is that you can teach them the trade, but you can't give them the social proof that comes along with a degree.
The result: a bunch of botched projects, feelings of inadequacies, and bad archaeology. I think that's sad.
FYI: If you're a PhD student and you don't know how to draw a plan view, figure it out before you start working as an archaeologist.
If you have any questions or comments, write below or send me an email.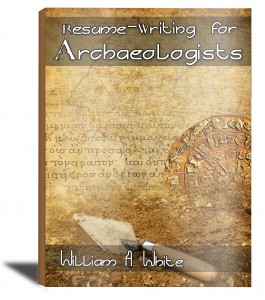 "Resume-Writing for Archaeologists" is now available on Amazon.com. Click Here and get detailed instructions on how you can land a job in CRM archaeology today!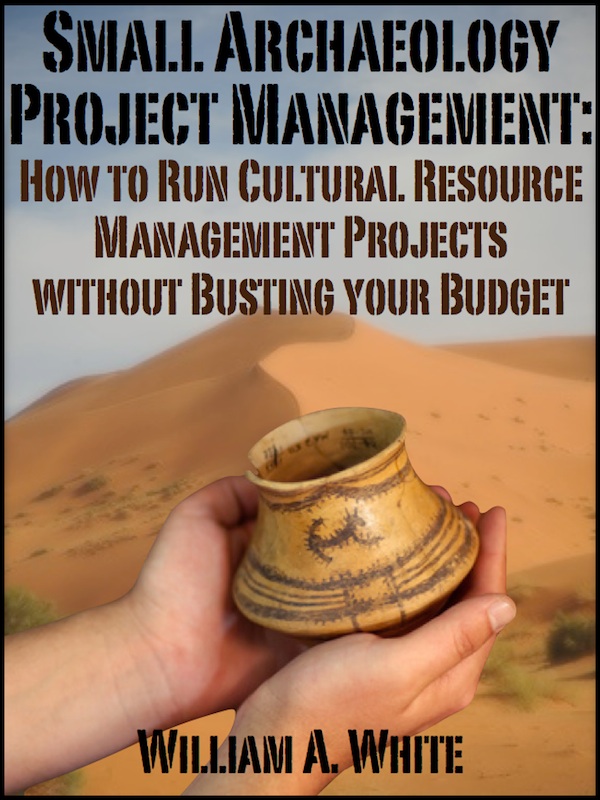 Small Archaeology Project Management is now on the Kindle Store. Over 300 copies were sold in the first month! Click Here and see what the buzz is all about.
Join the Succinct Research email list and receive additional information on the CRM and heritage conservation field.