What would you do with your life if money was no issue? If you were ridiculously rich?
Would you still come to work? If so, would you keep doing the job you are currently doing?
This is a question most of us will never have to answer. Many Americans will keep working until they die. Even though we will spend thousands of hours at work, few of us will be able to say we got paid to do our dream job—that we ever got the chance to do what we always wanted to do for a living.
Archaeologists will not be among those who said they never got a chance at their dream job. For most of us, this is what we've always wanted to do.
You have a better chance becoming….
There are only about 10,000 archaeologists in the United States. In 2012, the United States Department of Labor counted 7,200 archaeologists AND anthropologists (that's 0.000023% of Americans). If you're a professional archaeologist, you are rarer than a unicorn.
How many people have you talked to who said, "I used to want to become an archaeologist, but…"? But what? What happened? Most of those aspiring archaeologists decided to go into other fields; do something else with their lives that they thought would pay more money. Guess what? Some of them were right. They ended up making more money than an archaeologist would make. But, was money really behind this decision or some perception of job security and prosperity? Did they doubt their ability to succeed on that career path? How come they didn't learn the Way of the Trowel?
Most of the time those who decided not to pursue their ideal career ended up getting "a job" rather than a vocation, an occupation, or a life's mission. They got what they needed to survive, but gave up the chance to thrive. Usually, these folks are existing but not living. This is the price they paid.
Doing archaeology for a living is different. Archaeologists have little separation between our lives and our work. Our work is our life. This is great for those of us who always wanted to do archaeology. Cultural resource management has given us the opportunity to pursue our dreams. Long-time CRMers know that, even though it's not perfect, this is their best chance at doing archaeology for a living.
Having the guts to follow your dream is the difference between those who become one of The Email People and those who do not. Giving back to communities while following your dream of being an archaeologist is what prevents cultural resource management from being a BS job. Tearing down archaeology is easy for someone who has decided to give up on what they really wanted to do for a living. It's intimidating to work with an individual who has risked everything to pursue an occupation that less than one hundred thousandth of a percent of Americans achieve. So, they say our job doesn't matter. That it doesn't count. That the world doesn't need what we have to give (as if filling out TPS Reports is any better).
If archaeology is your calling, you'd probably keep doing it even if you were rich. You might even choose to donate your salary if money was no object so that somebody else could achieve their dream. Following our dreams is what separates archaeologists from the remaining 99.9977% of Americans.
Cultural resource management is not perfect but it is the vehicle most archaeologists use to follow their dreams. This is how we get to practice our craft. When it's no longer dreamy, we can always choose another profession while remembering that we were among the less than 1% that became a professional archaeologist.
Write a comment below or send me an email.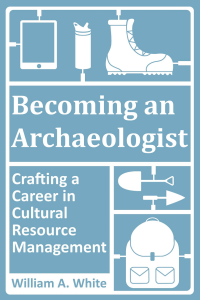 Having trouble finding work in cultural resource management archaeology? Still blindly mailing out resumes and waiting for a response? Has your archaeology career plateaued and you don't know what to do about it? Download a copy of the new book "Becoming an Archaeologist: Crafting a Career in Cultural Resource Management" Click here to learn more.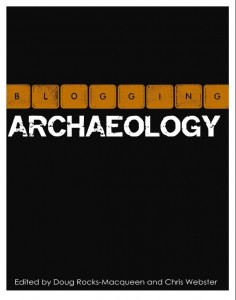 Check out Succinct Research's contribution to Blogging Archaeology. Full of amazing information about how blogging is revolutionizing archaeology publishing. For a limited time you can GRAB A COPY FOR FREE!!!! Click Here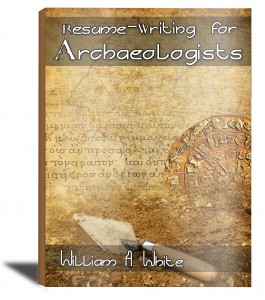 "Resume-Writing for Archaeologists" is now available on Amazon.com. Click Here and get detailed instructions on how you can land a job in CRM archaeology today!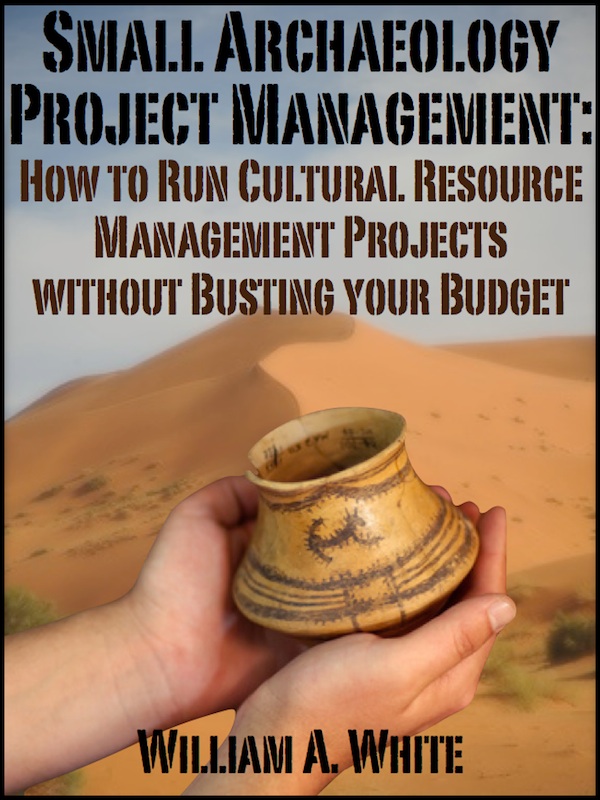 Small Archaeology Project Management is now on the Kindle Store. Over 300 copies were sold in the first month! Click Here and see what the buzz is all about.
Join the Succinct Research email list and receive additional information on the CRM and heritage conservation field.
Get killer information about the CRM archaeology industry and historic preservation.