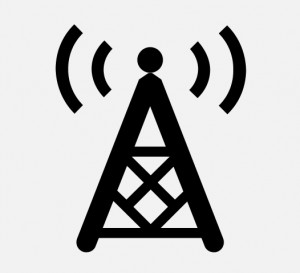 Let me tell you a story about a cultural resource management (CRM) company that started small and eventually grew into one of the largest CRM firms in the country. From humble beginnings, these guys built a client-oriented organization that had a reputation for innovative, quality work. They expanded into new states and landed larger and larger contracts.
The sky seemed like it was the limit. Until the economy changed.
Overnight, the entire game changed. Project bids got lower and lower. Clients were forced to go with the low-bid almost every time. The once esteemed CRM company tried to use its reputation as a bargaining chip, but clients weren't convinced.
The now large CRM firm was forced to take drastic measures. With their high overhead, the large CRM company could no longer land small contracts. They were forced to underbid and bloat their proposals with assumptions. They scaled back research designs and cut costs everywhere. Report quality suffered. Whenever the slightest project conditions changed, they issued a change order and asked for more money.
Needless to say, clients got pissed off. Word spread and the CRM company's reputation tarnished. Work got increasingly difficult to land. The company almost went bankrupt. Who knows what the future holds for this once esteemed CRM firm.
There are many morals to this tale, but the most important is: know what your clients want and give them what they want. I'm not a rocket scientist (in fact, I'm a social scientist). But, it doesn't take a scientist to realize that happy clients bring you more business. Pissed off clients never come back. And, they drive away future clients.
In my 10 years working in CRM, I have made some serendipitous observations about what telecommunications clients want when they need CRM services for a new communications tower build. Here are three of the many things I've learned most telecommunication tower site developers want from a cultural resources consultant:
Affordable Price- Let's not kid ourselves. CRM clients want consulting services for a great price. They are also under strain to keep their work competitive and this pressure is passed on down the line. Telecommunications tower developers and builders want a consultant that can work within a tight budget without a bunch of change orders.
NOTE: I didn't say they want the cheapest price. Many companies will go with the low bid, but sometimes this can backfire. Experienced developers and builders want to go with a reliable consultant that can keep costs competitive. They're willing to pay a little more to get the job done right.
Ability to Deliver- Form 620 clients want a consultant that will cover every base as well as possible. They need a CRM company that doesn't overlook important things or take short cuts out of convenience. They're looking for a consultant that will try to find every single potentially National Register-eligible property that may hold up the process in the future. They need a consultant that has the ability to accomplish their contracted obligations as specified.
Reliability- This may be the most important attribute. Developers want someone they can rely on– a company that has a proven track record for completing projects on time and on budget. They need a consultant that gives good advice and helps avoid problems.
Most of these needs can be met through good project management and customer relations skills on the part of the CRM consultant (which is why I wrote a book on Small Archaeology Project Management). Interestingly, years of experience are not a good indication that a CRM company knows how to handle small jobs like a Form 620. This is largely because, as a CRM company grows, it forgets many of the concepts learned earlier on. The company's system becomes bloated and used to working with larger budgets. This makes it difficult to make money from small projects. Of course, there are large companies that do new communication tower surveys but they're an exception.
An efficient project management system is usually enough to ameliorate many of the problems with CRM projects with small budgets; things like low profit margin, quick turnaround, and little opportunity to employ multiple employees.
A successful Form 620 results in cultural resources obligations met for the telecommunication developers and builders and a healthy relationship where both the client and consultant win.
I would really love to hear from you. If you have any questions or comments, write below or send me an email.
Small Archaeology Project Management is available here.
Learn how my résumé-writing knowledge helped four of my fellow archaeologists land cultural resources jobs in a single week!
Join the Succinct Research email list and receive additional information on the CRM and heritage conservation field.