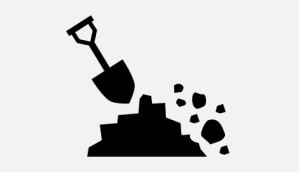 Yesterday, I received good news. The property owner of the Erma Hayman House in Boise, Idaho has given permission to conduct an archaeology project on this property. This will be the next step in my dissertation work on The River Street Digital History Project, but it is also an excellent opportunity for the local community to reclaim another small piece of its heritage.
The field school will be administered by the University of Idaho and is part of the River Street Public Archaeology Project– a collaboration between the descendant community, the City of Boise, the University of Idaho, several Idaho professors from across the state, and me. It has been a long time coming and will be a great resource for the city.
Now that I've got permission, the principal investigator for the project (Dr. Mark Warner) and I are trying to work out the details. I thought it would be a good idea to ask all of you readers: What do you think should be included in an archaeological field school?
What must be included?
Field school is a college course, so, hypothetically, there should be some sort of academic exercise. The field school I took in rural Oklahoma was one of the best ones I've participated in. We were given a small booklet of archaeology articles. Once a week, we met together to discuss those articles. I remember using them as references in my CRM job years after I took the course.
Since it's a school, there should also be some sort of teaching and learning; preferably, learning archaeology skills. This, somehow, seems to be lacking in many field schools because it's all too common to meet CRMers with a PhD that do not know how to do basic field activities.
At bare minimum, you should learn how to:
Fill out field paperwork
Take notes
Take QUALITY digital photographs
Operate and take care of field equipment (shovel, trowel, blowers, GPS, ect.)
Do hot, sweaty grunt work and still get along with other people
If you're attending a field school with an excavation component, you should learn how to:
Set up an excavation unit
Dig stratigraphically
See archaeological features in the dirt
Explain what you did and what you saw on field paperwork
Working in the land of the digital natives
Those are pretty basic fieldwork activities that most people do learn in a field school. However, the cultural resource management industry is migrating towards more cloud-based and digital field recording systems. By the time today's undergraduates finish their degree, they are probably going to need to know how to use an iPad or tablet computer to do fieldwork because most of the companies they will work for are transitioning away from paper.
This is a whole new skill set that can be taught in a field school, but there are few archaeologists that are adept enough at field recording systems that they could teach this information to students. I'm a novice at tablet recording but I'm definitely going to try and use it in the field this summer.
Field school is work experience
When most of us apply to our first archaeological technician position, field school is the only field experience we've ever had. This is important because, when early archaeology careerists start applying for jobs, they're probably going to list their field school on their resume and describe the things they learned in the cover letter. Sometimes the research objectives of field school PIs prevents them from realizing that there is more to a field school than just collecting data. This is one of the few college courses that can be used to actually prepare students for life after college.
The best thing about field school is its hands-on training. The skills learned can actually be applied to a job in CRM after graduation. It is very important to maximize the teaching potential in field schools so students walk away with an experience they can use later in their careers.
Of course, I have my own objectives for running a field school in Boise including the fact that I want to use this data for my dissertation. But, I'm also an African American from Boise and I want to give something back to my hometown. The River Street Neighborhood was home to Boise's black population for over 60 years. It was the only place we were allowed to live because of structural racism. Now, the neighborhood is on the fast-track for redevelopment, which means most of the historical sites will be gone before we know it.
I also have an obligation to make sure that the students that attend this field school will benefit in more ways than college credits. I want to help teach them career skills that they can use long after the class is over.
What do you think should be part of a good archaeological field school?
Write a comment below or send me an email.
NOTE: Chris Webster and I will be recording an episode of the CRM Archaeology Podcast about what should be taught in archaeology field schools on Thursday, March 26, at 5pm PDT. Send an email to chris@archaeologypodcastnetwork.com if you want to call into the podcast and tell us what you think should be taught. If you're an undergraduate looking for a field school, call in and tell us what you' want to learn. Thanks.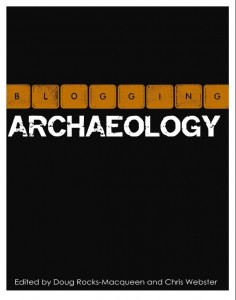 Check out Succinct Research's most recent publication Blogging Archaeology. Full of amazing information about how blogging is revolutionizing archaeology publishing. For a limited time you can GRAB A COPY FOR FREE!!!! Click Here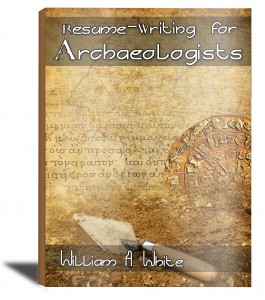 "Resume-Writing for Archaeologists" is now available on Amazon.com. Click Here and get detailed instructions on how you can land a job in CRM archaeology today!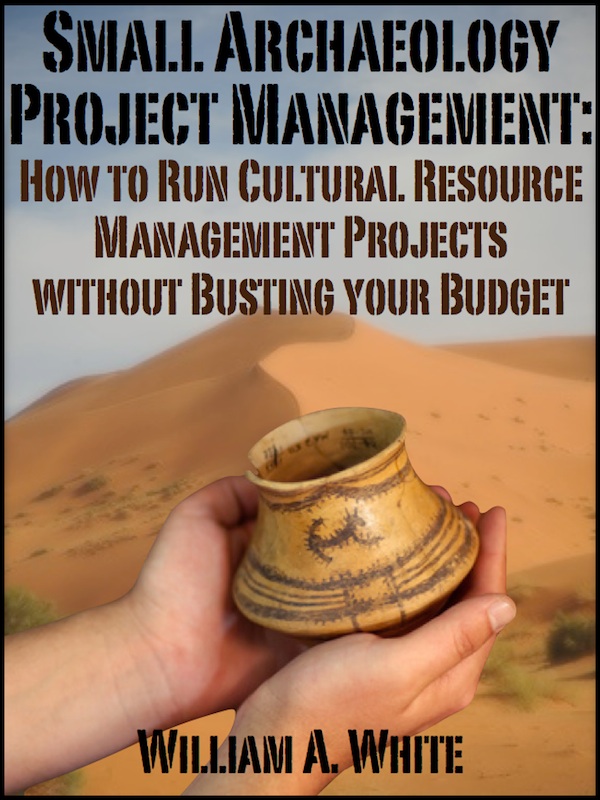 Small Archaeology Project Management is now on the Kindle Store. Over 300 copies were sold in the first month! Click Here and see what the buzz is all about.
Join the Succinct Research email list and receive additional information on the CRM and heritage conservation field.
Get killer information about the CRM archaeology industry and historic preservation.