(The following is an excerpt from my upcoming book "Becoming an Archaeologist: How to Create a Fruitful Career in Cultural Resource Management." The book hasn't been published yet; it goes live on the Kindle Bookstore on May 23, 2016, so you still have time to tell me what you think. You can write one below or send me an email. Thanks.)
Americans who grew up in the 1980s learned on a regular basis: "Knowing is half the battle." Anything worth doing is worth planning for.
Knowledge is priceless. The internet has brought a treasure trove of information within your fingertips, 24-hours a day. This makes researching the cultural resource management market and planning your job search strategy easier than ever before. With regard to the cultural resource management industry, conducting market research for a CRM job means you want to know:
– Who does CRM in your community?
– What kind of work do they specialize in?
– Which companies do they work for?
– What is their company's archaeological specialty?
– What deficiencies do you see in this company's archaeology department?
You can figure out a lot of this information from the internet but the most fruitful information will come through networking with archaeologists already in the industry. You want to build a profile for each company in your area based not only on the public façade they maintain on the internet but from the people who actually make up that company. This information is important because it will allow you to position yourself as the kind of employee that will solve problems that the company didn't even know existed. Let's get started.
Data Mining on the Internet
Where would we be without the World Wide Web? For better or worse, our whole lives are being transmitted via the internet. This is great news for job seekers like you who are trying to figure out information about your potential employer in a discrete manner that makes you sound like you're really linked into the local CRM community. Online searches are also an excellent way to identify individuals with whom to connect in hopes of building a professional network that will land you jobs.
Unfortunately, cultural resource management companies and archaeologists do a poor job of harnessing the internet in a way that betters themselves or their sales potential. When you Google "cultural resource management company & archaeology & [your town]" you're probably going to see some generic websites that tell you almost the same exact thing. "We are a cultural resource compliance company with 30 years of experience in blah, blah, blah." "We've worked for this Fortune 500 Company and this huge federal agency in the past." "We're your historic preservation compliance solution." "We save you money…." Okay, I'll stop right there.
As professionals who's success depends on selling ourselves, archaeologists as professionals do an even worse job. Few of us have personal websites and only CRM management maintain good LinkedIn profiles. All you're going to see when you Google individual archaeologists is some half-baked Academia.edu papers, their name in a conference abstract booklet from 5 years ago, or a shout out in a local newspaper article on some project they've done in the past. There are very few archaeologists who are using the internet to profile their skills, knowledge, and abilities in a meaningful way.
Your online search for information about CRM companies and the archaeologists they employ will take some work but you will be able to get enough data to work with. All you need is to know enough to be dangerous because that alone will put you one step above the rest of archaeos looking for work.
Start at the Local Level
Unless you plan on moving across the country just to work in a certain culture area (ahem, Arizona), you're probably going to want to see what your local community has to offer with regard to cultural resource management opportunities. Folks in smaller towns may have to widen the geographic parameters of their search. Cultural resource management is done in all 50 states and U.S. territories so it is impossible that you will be unable to find a company to connect with.
Your search will start by identifying what does the company does and where that work is conducted, but you will also need to know the names and contact information of individuals who currently work or have worked for the company in the past. You will need to go beyond what is on the website by corresponding with archaeologists at that company. This can be hard because you might have to make some cold calls and wait for phone messages. Most company emails are not listed on the internet, so you may have to grease the wheels with a non-archaeology company administrator or human resources employee.
You also want to maneuver yourself into a conversation with someone that has the power to hire you—a principal investigator (PI), branch director, or head archaeologist. These people are very busy and it can take some time to make contact. Landing a conversation with a CRM supervisor is worth the effort in the end because you will be talking to an experienced individual that has the potential to give you excellent tips that can further your career. Those who are willing can also be great mentors who will give advice based on personal experience.
Throughout this whole process you want to discover the research interests of the archaeologists in your area. You want to know who in your region does what and with whom. This is important because it gives you an opportunity to identify research interests that can lead to collaborations that can further your career and this specialist's research. Also, research collaborations can maintain your interest in archaeology during times of unemployment or career stagnation. Doing what you love can, oftentimes, make up for doing a lot of what you do not love. In the end, the entire field of archaeology benefits from productive collaborations.
Finally, it is critical to know the prehistory and history of the region where you would like to work. Remember that Power Hour? This can be devoted to consuming journal articles, ethnographies, volumes of the Handbook of North American Indians, CRM reports, and local history books. It is important to know what is going on in the industry if you want to impress the archaeologists at the companies where you want to work. Don't wait for a college class to cover those topics. Do the legwork on your own. Make regular visits to your local library, university libraries, and archival repositories in order to amass a wealth of knowledge on the history of your area.
Remember: You are mining data in hopes of finding a precious stone you can turn into a gem
The whole goal of conducting thorough research on the CRMers in your local area is to find contacts with which you can cultivate worthwhile professional relationships. It's good to know all the companies and players in the industry, but it's even better to figure out how your research interests coincide with those of other practitioners in your community. These connections are a foundation upon which you can build.
What other tips do you have for finding other cultural resource management archaeologists in your area? Write a comment below or send me an email.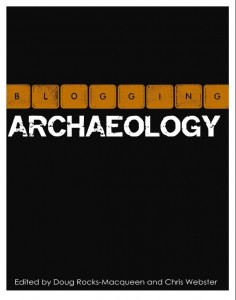 Check out Succinct Research's most recent publication Blogging Archaeology. Full of amazing information about how blogging is revolutionizing archaeology publishing. For a limited time you can GRAB A COPY FOR FREE!!!! Click Here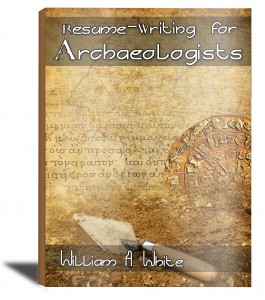 "Resume-Writing for Archaeologists" is now available on Amazon.com. Click Here and get detailed instructions on how you can land a job in CRM archaeology today!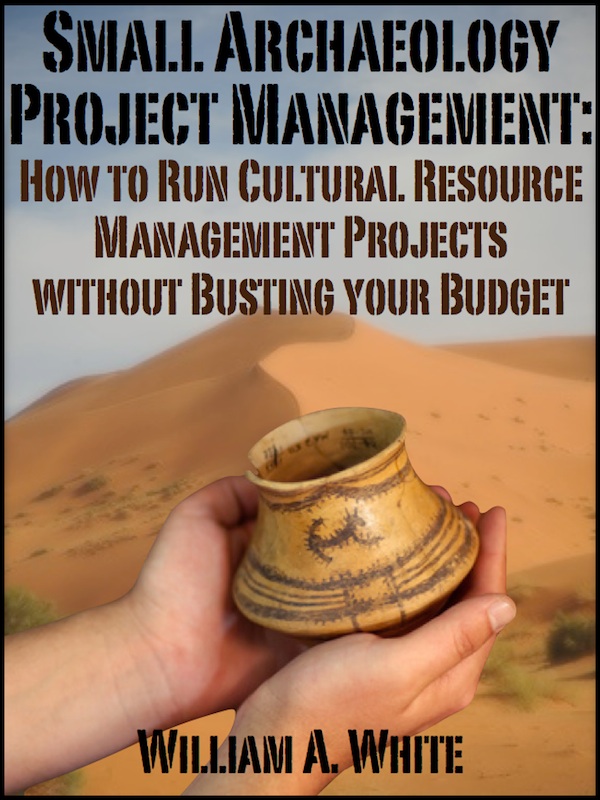 Small Archaeology Project Management is now on the Kindle Store. Over 300 copies were sold in the first month! Click Here and see what the buzz is all about.
Join the Succinct Research email list and receive additional information on the CRM and heritage conservation field.
Get killer information about the CRM archaeology industry and historic preservation.