As I write, the birds are singing outside. The sun is shining. My garden is beginning to sprout (I live in Tucson. Spring comes in February here). My thoughts are turning towards getting back out in the field and soiling my trowel on another little piece of our heritage.
Then I remember the harsh truth: I'm a graduate student. If I want to do archaeology this summer, I'm going to have to find a job.
Sh*t.
But, I'm not the only one
In cultural resource management, spring is the time for finding a job. Actually, the job search begins right around Super Bowl-time but it is in full swing by March. The seasonal nature of field archaeology means only a select few will have work over the winter while the unwashed masses have to come out of hibernation and start foraging for a job every spring.
Long-time CRMers have much less difficulty finding work each year, but the job search for greenhorns, grad students, and recent graduates is more difficult. We are all applying for the same projects but those in-the-know have a head start on choice digs. It seems like the rest of us have to struggle for whatever's leftover.
Fortunately, it doesn't have to be that way. You can outtalk, outnetwork, and (basically) outplay most of the job seeking population as long as you work smarter, not harder. I learned this the hard way, of course.
There is definitely a strategy to searching for work in such a close-knit industry as cultural resource management. Here's the step-by-step strategy I use to find work:
Step 1: Work on yourself
It is easy to spend hours filling out applications, emailing companies for more information, and scouring the internet in search of job postings. True, the only way you'll ever get a job is if you spend some time looking for one. But, most job seekers don't put much effort into making themselves presentable.
This goes beyond addressing your archaeosexuality. You are going to have to convince employers that you can actually do the work they need done. It's one thing to say you've done archaeology and it's a completely different thing to actually show CRM hiring managers you know what you're doing.
Short of digging an excavation unit in the parking lot, how are you going to demonstrate competence to employers who do not know you personally? Two things: your online persona and application package.
Building an online persona— Since I wrote the comprehensive guide "Personal Branding for Archaeologists", I've heard a few archaeologists tell me how all that online stuff is completely useless. Most folks understand the benefit of creating an online professional persona that highlights your skills, knowledge, and attributes, but a cadre of old-timers and non-techies keep telling me this isn't worth their time.
It may not be worth their time, but each job seeker is different. Those who don't have a large network or much experience should definitely invest heavily in crafting a quality online persona. Why? Because you can use the internet to do all the talking for you. Building an excellent LinkedIn profile is much better than relying solely on your resume because, on LinkedIn, you can list all of the highpoints in your career, all of the CRMers you know, and what your professional interests are.
Better than that, LI allows you to solicit recommendations from other CRMers, professors, and archaeologists that have worked with you and have a high opinion of your capabilities. References available upon request? How about, a list of good references from a cadre of 10 other CRMers who've worked with you in the past? Which one is better?
Building good cover letters and resumes—You will probably have to submit some sort of resume and/or cover letter for any job you apply, regardless of how good your LI profile is. Fortunately, there is a wealth of information out there on how to write an excellent resume, CV, and cover letter. You could check out this resume and CV writing slideshare database. Or, you could check out the Amazon eBook I wrote on the topic: "Resume Writing for Archaeologists" (It's free for Amazon Prime members). Or, you could read the other resume writing blog posts I've written. No matter what you do, you will have to create some good advertisements for yourself that will convince your future boss that you have the right chops.
Step 2: Who are the players in your neck of the woods
It is easiest to start networking at the local level and radiate outward. The CRMers in your local community are nearby and are the most accessible professionals to you right now. A lot of aspiring archaeology students think meeting archaeos at national/international conferences is the best way to build a network, but this strategy overlooks the folks working right underneath your nose.
All CRMers need to be deeply rooted in the communities in which they work in order to further local heritage conservation and build a robust community of practice. This means the CRMers living in your city, county, and state should be among the first you ask for work.
How do you find out who's working in your part of the country? Google searches can do much, but it's better to use LinkedIn to find CRM companies and professionals living and working nearby. LinkedIn is like a searchable database of professionals that, once you've created a profile, you can connect with in a non-pushy way. All you're doing is "friending" people on a social media platform. No harm in that.
You can use these connections as a foundation for learning more about other CRMers, their companies, and what they do. I've included a few LinkedIn Master Tips for archaeology job seekers in the Online Persona eBook (click here to download it from the Society for Historical Archaeology blog for free).
Step 3: What's in the Pipeline?
The best way to land a job in CRM is to apply for all the positions that aren't posted on job boards. I've said it before: If you're filling out a job application, you're already too late. Most archaeology positions exist in the hidden job market—that is, the market of unposted jobs that exist right before a CRM project is about to happen.
Cultural resource companies use a hiring funnel just like they use a sales funnel, but most hiring managers would rather hire people they know personally when a project is about to pop. That's because it's easier to simply sign someone onto the crew list than it is to create a job posting, get it on a job board, slog through dozens of applications, and do job interviews. You want to be the person who is called BEFORE a job gets posted. That means doing your research and knowing what's going to go down in the near future.
Step 4: Continue your search while maintaining awareness
LinkedIn profile beefed up? Check.
Excel file of local CRM companies and their employees? Check.
Heard about several CRM projects that are likely to go down in the near future? Double-check.
Now what?
It can take months to land an archaeology job so waiting for a bite can be exhausting. It will feel like you're putting in a lot of effort into a job search that isn't getting you much in return but the truth is you are actually making progress. Every email you send, phone call you make, and project you hear about puts you one step closer to landing a job. Even the longest journeys are made by taking step after step. You're already walking. All you have to do is keep on doing what you've been doing.
One of the worst things you can do is to simply sit back and wait for a response. In archaeology, nothing comes to those who wait. You will have to exercise a measure of patience in order to keep annoying the people you want to hire you, but you shouldn't be sitting by the phone in hopes that someone from the Forest Service is going to call you back about the application you put in last week.
The CRM job search is a grind that only rewards those who do the grinding. You will need to maintain awareness of other potential positions while you continue your search until you find (or, create) the kind of position you're looking for. This is a marathon. Don't think you'll find a job overnight. Plan accordingly and change course when necessary.
Stay Thirsty My Friend
My mother always said: The best time to find a new job is while you already have one. It is a parable I've taken to heart. It is important to keep building your LinkedIn profile and networking with other archaeologists whether you have a good job or not. Networking is important not only for intellectual development but also for maintaining career connections in case you ever find yourself in need of a news job. Keep searching even after you land a job in CRM.
This does not mean you should bail on a position in order to take a similar one at another company unless their offer is better for your long-term career development. For example, nobody would fault you for leaving a part-time, temporary position for a permanent, full-time offer. Archaeology is a very, very small industry so make sure you do right by your current employer if you decide to leave them for another position elsewhere. In cultural resource management, bad blood can follow you for years after a mistake has been made.
What Should you do if You're Looking for a Job Right Now?
Start building your LinkedIn profile.
Start using LinkedIn, Google searches, and job websites like archaeologyfieldwork.com and shovelbums.org to find job openings.
Start using LinkedIn to find other archaeologists with whom you can connect.
Get yourself in the job hiring pipeline by letting CRM hiring managers know your skills, knowledge, and attributes, and that you're willing to work.
Try and figure out if any projects will be going on in the near future. If they're not hiring, make sure to ask them if they know of anyone that is.
Rinse and repeat, especially after you've landed a job.
Did I leave anything out? What did I miss? Write a comment below or send me an email.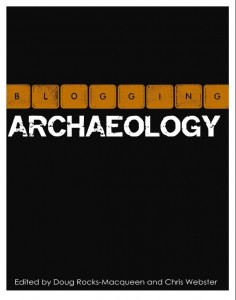 Check out Succinct Research's most recent publication Blogging Archaeology. Full of amazing information about how blogging is revolutionizing archaeology publishing. For a limited time you can GRAB A COPY FOR FREE!!!! Click Here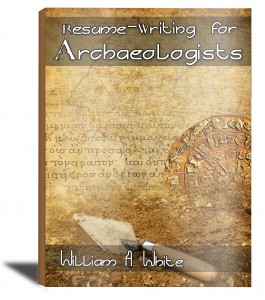 "Resume-Writing for Archaeologists" is now available on Amazon.com. Click Here and get detailed instructions on how you can land a job in CRM archaeology today!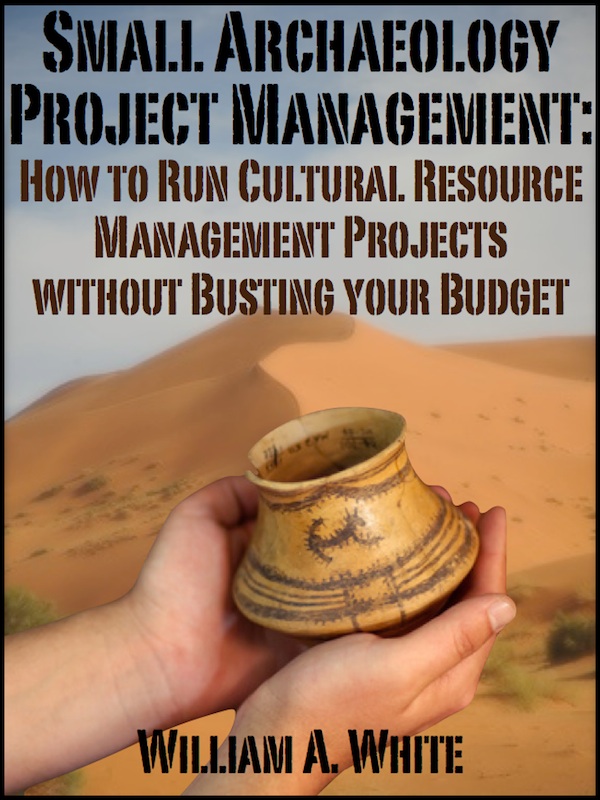 Small Archaeology Project Management is now on the Kindle Store. Over 300 copies were sold in the first month! Click Here and see what the buzz is all about.
Join the Succinct Research email list and receive additional information on the CRM and heritage conservation field.
Get killer information about the CRM archaeology industry and historic preservation.