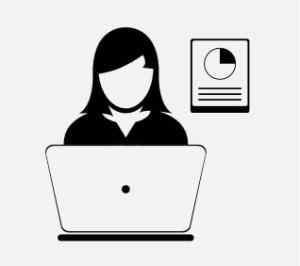 I have been lead author or primary contributor to over 60 cultural resource management archaeology reports. That's not including reports where I wrote a historic background, artifact analysis, or boilerplate contribution.
All of that writing represents dozens of man-hours and thousands of dollars' worth of research. Those reports represent the hard, intelligent work of a cast of characters—GIS specialists, technical editors, supervisors, and field techs—who all helped make those reports a success.
I can truly say it was all worth it. The information we documented and enshrined in the SHPO is invaluable, even when we didn't find anything (the absence of archaeology is also archaeology). Once the construction project goes through, any archaeology at those locations will be lost or capped with a building for the next 50+ years. Without the work of my co-workers and myself, we would have no knowledge of past human activities at that location in the world.
After all that effort, you think I'd occasionally meet someone that was familiar with the projects I've worked on. You think somebody would have read at least one of those CRM reports and would have something to say about it.
But, the truth is, only four times have ever contacted me to learn more about any of the projects I've worked on. Ten years of effort and only four people have been interested in my work.
This fact has led me to realize the number one truth about cultural resource management: Nobody reads your report…until they do.
Nobody reads CRM reports
This took me years to realize. Very few people ever read the reports we write. I knew that the clients didn't care. They all just read the cover sheet/abstract and immediately go to the "Results" section. All they want to know is, "Can I still do my project?"
For a long time I used to think someone in the SHPO's office diligently read every word of all the CRM reports that were submitted. I understood that we wrote our reports based on the prescribed SHPO recipe so they'd be easier for them to digest.
Tthen I realized there were dozens of CRMers submitting reports every day. If we CRMers don't even read every single word of the references we use in our reports, how could we expect the SHPO to read every word of every report that comes into that office every day? It would be an amazing feat of reading to consume the entirety of what can be the driest writing in the world.
Speed reading and skimming is the foundation upon which CRM rests. We are experts not because we actually know every single thing there is to know about archaeology. We're paid experts because we know where to find the answers to our client's and the SHPO's questions.
Are there significant historic properties in the project area? Trained archaeologists/historic preservationists can answer that for you.
If the answer to that question is yes, then, what does that mean for our understanding of the past? Again, archaeologists and histpres professionals can skim or speed read the existing literature and combine that info with the data collected from a survey/testing/data recovery to tell you what those properties mean.
We don't know everything but we know where to find the answers. And we are trained to know how to determine significance.
That's also true of our clients, the SHPO, and others. They don't need to know every detail of what we've done in order to know if we've done our job. The client just needs to read the recommendations to do her/his job. The SHPO just needs to make sure we've followed the references and know if our recommendations are solid.
The 1% that keeps us on our toes
Knowing that nobody actually reads our entire report can make it easy to cheat. I mean, if no one is looking, what's the use of following instructions and doing what you're supposed to?
The only thing that keeps us on our toes is the small minority of people who actually do read the report—the less than 1% of individuals that read what we've written and actually ask us questions about our actions and conclusions.
I mentioned the four people/companies that read my report. Here's why they contacted me:
1) Once I dug some shovel probes in the forest for a real estate developer who proposed a controversial condo complex that would block the view of an existing development. One probe was projected 1.5 meters outside the project boundary. The homeowners that were trying to stop the project got a hold of the probe UTM coordinates in an appendix of the report and decided I was outside the project area. They said I was trespassing and tried to say the condo developer broke the law through their contractor (me).
We had to explain that, because we were in the forest, the Trimble was unable to get sub-meter accuracy. The probe UTMs are an approximation. Also, we couldn't have gone out of bounds because a wire fence marked the property line.
2) An Air Force environmental compliance officer who was also a lawyer read a report I did for a site that was on property administered by two different land-owning governmental agencies. I wrote one report for the project to cover the whole site even though portions were on property administered by two different agencies. I explained in the report that the land ownership was divided, but the project and site were one entity. The previous compliance officer told us it was okay. This new guy didn't feel the same way.
I was forced to edit the one report and split it in two—one for each agency.
3) A Department of Transportation historic preservation officer doubted my ability to describe and make recommendations on a mid-twentieth century weigh station. She looked me up and noticed my degree was in anthropology instead of architecture, architectural history, or historic preservation.
I had to submit a resume highlighting all of the projects I ran where I identified, described, and made recommendations on a historic building or structure. Once they saw that I more than met the experience qualifications to make recommendations on architecture, they accepted my report.
4) A local history museum collaborated with a CRM company to document a nineteenth century Japanese worker's community. They'd read the data recovery report I wrote on a similar camp in Washington State and contacted me to learn more about my findings. I shared all my data with them including artifact catalogs, site maps, and PDFs of the CRM report for that project.
This was the only time anyone has contacted me about one of my reports for academic reasons.
We work for the 1%
It may be difficult, but we CRMers have to take ownership of our work because of the 1% of people that read our reports and have questions. It is true that most of our work as cultural resource management archaeologists goes unnoticed and unknown. But, in a small number of instances, our work is noticed. We've got to be prepared for those instances.
My experiences are not unique. I've heard co-workers and even supervisors acknowledge that I/we shouldn't try too hard on certain projects because they know we can get away with the absolute bare minimum. They believe nobody is going to read our work, so it's difficult to suggest we pour our 100% into that particular project.
Sometimes, I've agreed with them. Sometimes I get so tired of writing vanilla CRM reports for projects that do nothing to improve the quality of life for local people that I really feel like half-assing it.
Then, I remember some advice I received when I first started in CRM. A supervisor once said; "Take ownership of every single project because, most of the time, you're the only one that cares." She was right.
If you don't care about your work, who will?
Write a comment below or send me an email.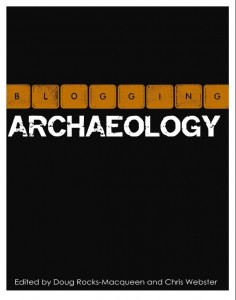 Check out Succinct Research's most recent publication Blogging Archaeology. Full of amazing information about how blogging is revolutionizing archaeology publishing. For a limited time you can GRAB A COPY FOR FREE!!!! Click Here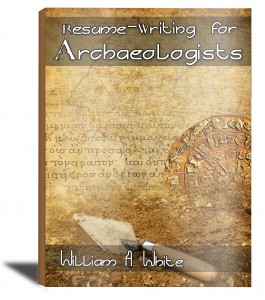 "Resume-Writing for Archaeologists" is now available on Amazon.com. Click Here and get detailed instructions on how you can land a job in CRM archaeology today!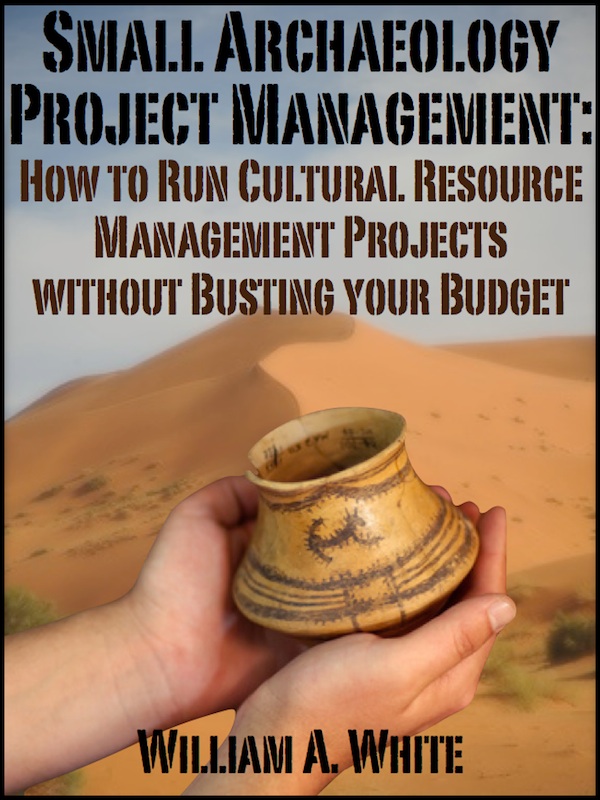 Small Archaeology Project Management is now on the Kindle Store. Over 300 copies were sold in the first month! Click Here and see what the buzz is all about.
Join the Succinct Research email list and receive additional information on the CRM and heritage conservation field.
Get killer information about the CRM archaeology industry and historic preservation.