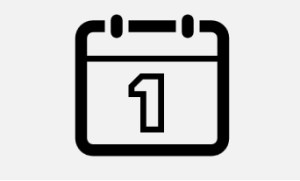 "If you bite off more than you can chew, just keep chewing."
Last year (2014), was a difficult one for me and Succinct Research. Time was hard to come by because I was still working on my PhD classes and trying to get the River Street Digital History Project off the ground. This left me little time to work on eBook writing and marketing my cultural resource management archaeology consulting services. The Succinct Research editor Alyson Kral spent most of 2014 adjusting to becoming a new mom, which left little time for her to edit eBooks.
I have spent the last couple weeks reevaluating a lot of things about my career and efforts through Succinct Research. Most of this soul-searching has focused on two questions: Why are you doing this? and What do you want to accomplish?
It was easy for me to answer the first question. I founded and maintain Succinct Research to help as many people as possible achieve their dream job in archaeology. This industry is not for everyone. Not a month goes by where I tell someone that I'm an archaeologist and they say, "I always wanted to do that, but…" There are millions of people who want to become an archaeologist and only a few thousand that actually achieve that goal. I want to help the dedicated few that are willing to go for it.
It has been much more difficult to answer the second question about what I want to accomplish. Are there a finite number of people I want to help? Do I want to publish a certain number of eBooks or see a certain number of eBook sales? Do I want to see Succinct Research bring in a specific dollar amount each month? This has been more difficult to answer because I have a vision of what kind of business I want Succinct Research to become that does not necessarily correspond to a certain amount of dollars or units sales.
I want Succinct Research to be the kind of business that helps improve local communities by learning from the actions we as a society have made in the past. This will be done by:
Collecting/utilizing existing data about the past,
Creating information products that help us do our jobs better, and
Providing consulting services that help communities make decisions about historic preservation and heritage conservation that will improve the overall quality of life in those locations.
Knowledgeable archaeology and preservation practitioners will be central actors in this process and Succinct Research will help train these professionals. Most importantly, I want to expand this business to be the kind of place where people really want to work. I want to help make our industry more amenable to employees with families by establishing flexible work schedules, telecommuting, and employing digital work-flow tools so employees can do what they love while also having the choice to start a family.
This is a big bite that I will continue chewing for the next few years.
I had high hopes of accomplishing a lot of things in 2014 that I did not complete in that calendar year. Here are the promised 2014 tasks that remain outstanding:
The Travel Hacking for Archaeologists bootcamp was never created even while I have been travel hacking throughout the year with great success. Using a combination of grants and loyalty program points, I was able to travel to Seattle with my whole family for the holidays and secure lodging for #SHA2015. I was also able to fly my sister home from college for Thanksgiving for less than $20. Travel hacking works. The bootcamp is still forthcoming.
Still working on SHA Academic and Professional Training Committee webinars.
Still working on creating a CRM MOOC; however, the project has been divided into several different stand-alone courses that will be part of a continuing education program for CRMers.
I am actually rethinking the idea of providing "full-service" CRM consulting in order to provide specialized services that focus more on heritage conservation (historic preservation plans, historic preservation tax rebates, oral history projects, ect.). More on that later.
Succinct Research did continue to deliver relevant content on working in cultural resource management as an archaeologist. The blog and newsletter list grew exponentially throughout the year. Thanks to all you loyal readers. Here are some of the highlights of 2014:
A total of 71 articles were posted in 2014 and the website had over 20,000 visitors. That was almost a 400% increase over 2013! Nineteen percent of these visits were from returning visitors. I cannot thank you enough.
The most popular posts of 2014 were "Characterizing the Archaeosexual" (8,043 pageviews) and "When archaeology field techs have to teach PhDs how to do archaeology" (4,395 pageviews). The archaeosexual post was tongue-in-cheek, but it still managed to offend a few readers. The field tech-PhD post addressed a pretty serious problem in CRM archaeology–the fact that many university graduates are ill-prepared to be archaeology consultants. That post managed to offend a lot of readers. Check out the comments and you will see what I mean.
Succinct Research published two free eBooks in 2014: "Save $3,700 on your next NEPA Form 620 and 621" and "Social Media Strategy for Archaeology Job Seekers".
"Resume Writing for Archaeologists" (#84 in Amazon archaeology books; #217,165 paid in Kindle Store) and "Small Archaeology Project Management" (#773,241 paid in Kindle Store) are still selling strong on Amazon. Both books are continuing to help CRM archaeology careerists around the world.
Succinct Research remains dedicated to providing useful information that helps archaeologists find jobs in archaeology. I have continued to be a panelist on the CRM Archaeology Podcast and have continued mentoring archaeology students and new archaeologists. At the University of Arizona, I lead a discussion on small CRM project management to other graduate students and am working on conducting a jobs seminar for graduate students this spring. At #SHA2015 I will lead a luncheon "Tips for Finding a Job in Archaeology". This work will continue in 2015.
Plans for 2015
Succinct Research will continue providing information about CRM archaeology. Writing will still be at the heart of what the company does, but it will start expanding out from here. The company will begin providing training materials in 2015 come hell or high water.
I have to start teaching. The CRM online course will happen. A Section 106 Primer is in its focus group stage. Other courses are planned after this initial one.
I will work expanding my blogging from this website to other ezines and websites. The goal is to increase exposure of the work done at Succinct Research and raise awareness of what CRM archaeology and historic preservation contribute to society.
The Travel Hacking for Archaeologists Bootcamp will happen in 2015.
Additional eBooks will be published. Tentatively planned ones include a cost-benefit analysis of graduate school for CRMers and combatting structural racism in CRM.
I will also expand the CRM consulting aspect of Succinct Research with the goal of hiring other CRMers.
Once again, this website only exists to help those readers that are interested in learning about cultural resource management, historic preservation, and heritage conservation. I would like to sincerely thank all the visitors, bloggers, and readers that have helped expand the exposure of the Succinct Research blog in 2014. Here's to another productive new year.
Do not hesitate if there is anything you would like to see on this blog or if you have anything to say.
Please, write a comment below or send me an email.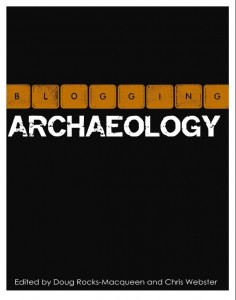 Check out Succinct Research's most recent publication Blogging Archaeology. Full of amazing information about how blogging is revolutionizing archaeology publishing. For a limited time you can GRAB A COPY FOR FREE!!!! Click Here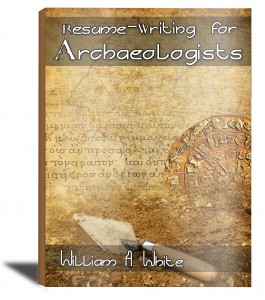 "Resume-Writing for Archaeologists" is now available on Amazon.com. Click Here and get detailed instructions on how you can land a job in CRM archaeology today!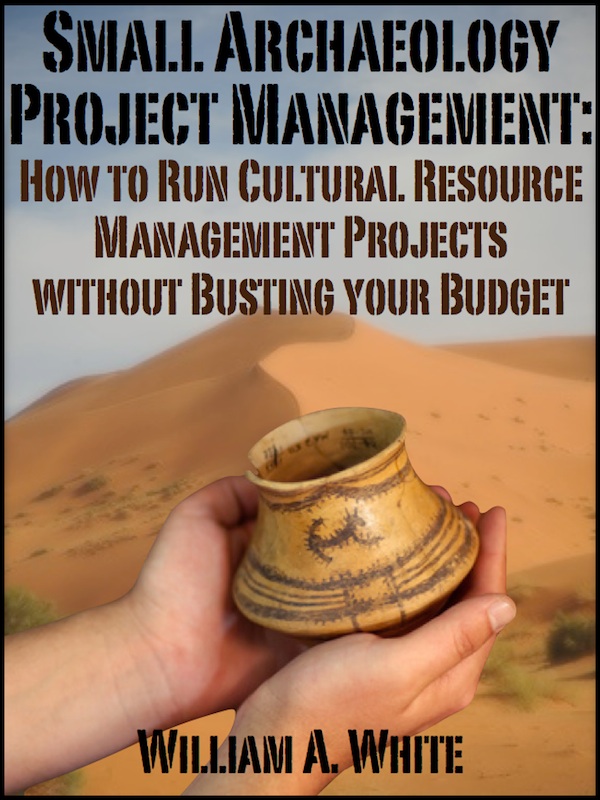 Small Archaeology Project Management is now on the Kindle Store. Over 300 copies were sold in the first month! Click Here and see what the buzz is all about.
Join the Succinct Research email list and receive additional information on the CRM and heritage conservation field.
Get killer information about the CRM archaeology industry and historic preservation.