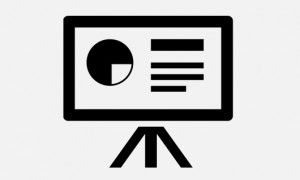 This week I finished addressing the comments from my editor on my newest eBook, Résumé-Writing for Archaeologists. It's an upgraded version of Résumé-Writing for Scientists that focuses entirely on the job search issues faced by archaeologists, historic preservationists, and heritage conservation specialists. I never thought I'd be saying this, but, this book would never have gotten written if it hadn't been for all the companies that furloughed me or laid me off. The skills I learned while prowling for work resulted in a book that I hope can help anyone looking for a job in archaeology.
Résumé-writing is a skill that few of us learn while undergrads or in graduate school. I doubt they teach anything that useful in high school. While I'll admit, a résumé alone is not the only thing it takes to land a job, a quality résumé in conjunction with good networking and company-specific research will quickly move you to the top of the heap. There are dozens of places where you can get résumé -writing tips. Most of these resources are bad or too generic to be of much help.
I have compiled a series of 13 résumé,CV, and cover letter writing slideshows from www.slideshare.net. These are among the best of the hundreds of résumé-writing slideshows on this website. Each one has at least one kernel of information that is useful for anyone preparing a résumé for a job in historic preservation, archaeology, and heritage conservation. If you want detailed information on résumé-writing, networking, and other aspects of job searching designed specifically for archaeologists, grab a copy of my Kindle eBook from Amazon. It goes live on May 31, 2013.
If you have any questions or comments, write below or send me an email.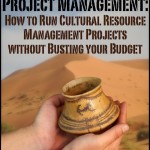 Small Archaeology Project Management is now on the Kindle Store. Over 300 copies were sold in the first month! Click Here and see what the buzz is all about
Watch for my newest eBook "Resume-Writing for Archaeologists" and get detailed instructions on how you can land a job in CRM archaeology!
Join the Succinct Research email list and receive additional information on the CRM and heritage conservation field.