In the last few weeks, I've been contributing to course materials for a new online class on Landward.org called "Paths to Professionalism." This is the class I wish I had taken in college; and I'm not just saying that because I'm one of the teachers.
In case you didn't know, the Landward is an educational institution incorporated in the state of New Mexico. However, due to the global nature of our work we have offices in Rio Rancho (New Mexico), Edinburgh (Scotland), and London (England).
Landward was created with two purposes:
Provide continual educational / professional training resources
Provide access to research resources needed to undertake one's continual development
The course is a collaboration between myself (Bill White), Chris Webster (principal investigator at Dig-Tech, LLC and boost of the CRM Archaeology Podcast), and Doug Rocks-MacQueen (Doug's Archaeology). All three of us have a passion for helping others archaeologists and aspiring archaeologists in their quest for gainful employment. We have all been in the unemployment line many times before and are willing to do whatever it takes to help others stay out of that predicament.
Paths to Professionalism is, essentially, an outline that was designed to help others find work as archaeologists. It's format is similar to other online classes. The course has a collection of readings that will help you establish career goals and organize your networking efforts. Some of the most prominent readings include articles from the SAA Archaeological Record about careers in archaeology, Altschul and Patterson's 2010 contribution to Voices in American Archaeology "Trends in Employment and Training in American Archaeology," and Green and Doershuk's 1998 treatise "Cultural Resource Management and American Archaeology."
In addition to the readings, Paths has six modules of activities with lessons and examples that will help you develop a career plan, a job search strategy, and a professional network. Each module is designed to walk you through your career plan and help you create a path from school to your desired archaeology job.
Career Planning— This module and the corresponding articles that describe what a job in archaeology entails will help you envision the type of job you will be seeking and the education and network you will have to create in order to succeed.
Testing your Goals– This is where you seek out volunteer opportunities and field schools that will help you determine if the path you've chosen is really for you.
Finding a Job— Links to several websites and job banks that feature jobs in archaeology.
Resume, CV, and Cover Letters— Examples of successful CVs, resumes, and cover letters that have landed jobs for other archaeologists. This module is supplemented by the eBook "Resume-Writing for Archaeologists." (Full Disclosure: I wrote this book and Succinct Research receives a royalty for every purchase.)
Interviewing— Here's where you learn some tips for interviewing for archaeology jobs at all levels. There are even audio recordings of successful interviews.
Networking— How to develop a networking strategy that will enable you to work your way toward your ultimate archaeology dream job. Methods for growing and maintaining that network are also discussed.
The end projects for the class are a five-year-plan and a quality resume/CV. This coursework can be graded by class professors in order to earn a completion grade. Or, you can simply take the class for its informational value.
Paths to Professionalism will launch in a few weeks. Stay tuned. You can learn more by emailing info@landward.org
If you have any questions or comments, write below or send me an email.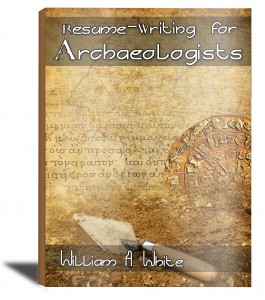 "Resume-Writing for Archaeologists" is now available on Amazon.com. Click Here and get detailed instructions on how you can land a job in CRM archaeology today!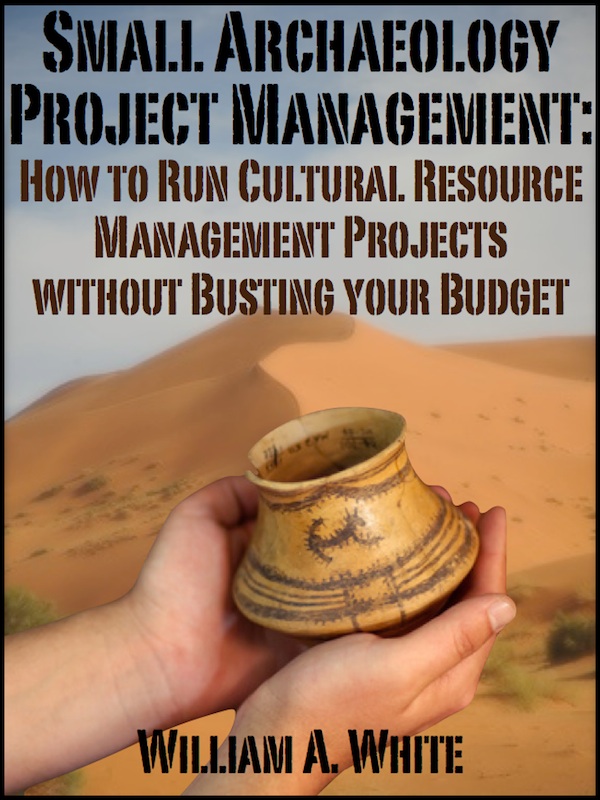 Small Archaeology Project Management is now on the Kindle Store. Over 300 copies were sold in the first month! Click Here and see what the buzz is all about.
Join the Succinct Research email list and receive additional information on the CRM and heritage conservation field.