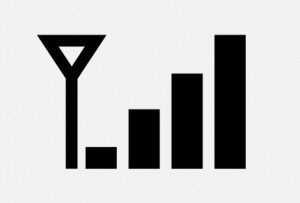 The last thing any client wants is a delay in their project. Anyone that has a cultural resource management, heritage conservation, or historic preservation job knows what happens when we find things that cause delays.
For example, client wants to build a communications tower in a specific location. They know about Form 620 and want to fulfill their obligations under Federal and local law. They hire a cultural resources or environmental consulting firm to do the historic properties survey for the project. The survey shows a historic neighborhood nearby. The tower will be close to the neighborhood and, as projected, it will be high enough to be considered a detraction from the neighborhood's historical setting. After spending thousands of dollars, the company will have to re-site their tower.
This happens all the time, but it can be minimized. There are several things a communications tower design and construction company can do to reduce the cost of fulfilling their obligations under the National Environmental Policy Act (NEPA).
Here are three suggestions from someone that has done cultural resources and NEPA work for almost a decade:
Know before you go- If you've ever heard the "call before you dig" adage used by utility companies across the country, you know what this means. I know you need to have a cultural resources specialist that fulfills the Secretary of the Interior's definition of an archaeologist or architectural historian. But there's a lot of background research you can do before you hire a professional.
First, you can order a cultural resources record search from your local State Historic Preservation Office. The definition of this records search is different across the country (ex. It's called a non-archaeologist's record search in Arizona). You can get all the information on any archaeological site or historic property within a mile of your tower site within a few days at a fraction of the cost of hiring a CRM firm.
There are also many free historic property resources available on the internet (you can read more about them here). Some counties and cities also have their historic properties listed on online websites. Usually, these websites are free.
You can also check out the county assessor's office to see if any buildings older than 50 years may be near the tower site. Many assessor's offices have building information available online, but sometimes you have to go in to the office.
Have alternatives- The best clients I've worked for already had alternative plans for any delays caused by the discovery of historic properties. It's easier for the cultural resources contractor to simply move on to the next one when you've provided them with 2 or 3 other tower sites if your first choice is less than optimal.
Avoid data recovery- As an archaeologist it pains me to say this, but avoid digging (another name for data recovery in CRM terminology) whenever possible. We archaeologists can't predict what's beneath the ground surface, no matter how good we are. This means we can't always predict exactly how much it's going to cost after the shovels and dozers hit the ground. Data recovery can be expensive and costs can quickly spiral out of control. Whenever possible, avoid data recovery.
We all need wireless reception, which means we need good communications towers. It also means compliance with the NEPA. Communication tower design and construction companies can do much to lower the cost of completing Forms 620 and 621 by learning as much as they can about any previously recorded historic properties that might cause delays with their plans. There is no way a non-professional can match the thoroughness and efficiency of a cultural resources specialist that has been doing this stuff for years, but you can help them out AND save money by doing a little of the legwork yourself.
Ultimately, the services of a quality cultural resources contractor are required for every built or significantly modified tower in the United States. Doing a little legwork before contracting the cultural resources component will help you limit this work to only the best sites and can reduce your costs for completing cultural resources compliance under the NEPA.
I would really love to hear from you. If you have any questions or comments, write below or send me an email.
Keep reading the Succinct Research blog for information on my upcoming book on Small Cultural Resource Management Project Success.
Learn how my résumé-writing knowledge helped four of my fellow archaeologists land cultural resources jobs in a single week!
Join the Succinct Research email list and receive additional information on the CRM and heritage conservation field.