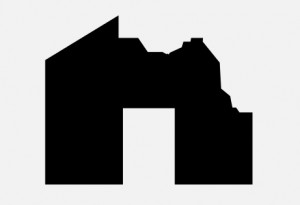 Last month, I was informed that I'd be running a crew that was going to excavate an archaeological feature that was believed to have been a historical forge at a mining site. This was a surprise, but, initially, I wasn't worried. That was, until I asked about the safety plan for excavating this potentially hazardous feature and found out there wasn't one.
Hmmmmmmm, interesting. Forges are typically where coal or some other form of combustible material is used to heat metal so that it can be shaped. Burning coal can produce lots of noxious, carcinogenic substances including arsenic, cadmium, and lead. That stuff can sit in the dirt for hundreds of years.  Little forges like the one I was blessed with excavating usually don't have that heavily contaminated soils because they were only used a few times. But, unless you test the soil, you really don't know how bad the contamination is.
In the end, I dug the "forge" after I assessed its potential to contain hazardous sediments. I didn't see any evidence of burning or metalworking; although, there were some little bits of coal found in our excavation unit. Perhaps this rock pile was used to sharpen some rock drills. It definitely wasn't used for long. For all I know, this feature could have been a barbeque.
So, why take the risk?
I frequently wonder why most cultural resource management, heritage conservation, or historic preservation firms take risks by allowing or cajoling their employees into doing work activities that have the potential for hazardous material exposure. We take the risks because most of us, including our supervisors and company owners, are unaware of what can happen from an exposure to hazardous substances in the field. And, many of us have already been exposed and "are still doing fine."
This "forge" excavation isn't the first time I've accidentally contaminated myself during my 9 years as a field historical archaeologist. Here are just a few examples:
My first archaeology crew chief position was at a site next to a state highway where we dug and ate lunch in an area that was seasonally sprayed with herbicide designed to kill blackberry bushes.
I dug at a series of archaeology sites that were "unofficially" contaminated with kerosene. The fumes permeated my rain gear and clothes so deeply that my wife made me take them off outside before I could come into our apartment. This place took the term "huffing" to a whole new level.
At another site, I collected and screened volumetric samples of contaminated sand and silt from a place that had been an industrial harbor since the 1860s. Lead, mercury, cadmium, and benzene were all present—in low doses I was told.
Have you ever surveyed through and/or dug in agricultural fields soon after they were sprayed with unknown chemicals? I have.
I once recorded buildings at a mining facility that had the radioactive sign on them. Turns out, the building was used to stockpile radioactive waste rock before it was sent to a HAZMAT dump for the rest of eternity.
Perhaps the most famous exposure I can remember is the time when I directed an archaeology data recovery where a mystery bottle embossed "POISON" was recovered. Back at the lab, we all realized that the bottle contained 100-year-old, decaying mercuric chloride. Many of us had been exposed to chlorine gas when the bottle's cork dried up and the gas started to leak out. This incident lead me to write an article "The Legacy of Industrialization: Archaeology at Contaminated Sites with Potentially Hazardous Artifacts" which is currently available for free on the Society for Historical Archaeology website.
Learn from my mistakes
As an archaeology project director, I am responsible for what happens to my co-workers. I didn't want anyone to be exposed to hazardous substances in those examples I mentioned. I'm sure my supervisors didn't want us exposed either. Those times, it was a mistake. But, shouldn't we learn from our mistakes. Chemical exposure affects each human being differently. Among many factors, it depends on the concentration of the hazardous material, the length of exposure, and how your body responds. You may not show signs of deterioration for decades.
The key to your health and safety is proper planning. For those of us with cultural resource management, historic preservation, and heritage conservation jobs, taking proper precautions is paramount to prevent exposure to stuff that can damage our health.
Here are some suggestions:
Create a company-wide health and safety plan- This should include other field and office work hazards, but should have a section on hazardous materials.
Cultivate a positive atmosphere towards safety- Just because the "old timers" didn't care about safety is no reason you shouldn't. Being safe isn't for wimps any more than being unsafe is for tough guys. A wise man once said, "No archaeology site is worth risking your life over."
Get training- I know it costs a lot, but get some additional training pertinent to the sites you work on. Most CRM companies should have at least one field person and one supervisor or principal investigator that has taken the HAZWOPER 40-hr training, a current CPR course, and a wilderness first aid course. Many clients also ask for specific training (i.e. the Mine Safety and Health Administration (MSHA) certification).
Engineer the risks out of the job- Do your homework. If a site may be contaminated, figure out a way that people won't come in contact with contaminants. If that's impossible, limit their exposure with Personal Protection Equipment (PPE).
Collect and distribute proper PPE- Make sure people have the appropriate gear for the jobs they'll be doing. Also, make sure the gear fits properly. A dust mask is worthless if it doesn't fit correctly or if you have a full beard.
Don't collect hazardous artifacts- Period. This includes chemical bottles, battery cores, mysterious "melted" metal blobs, or anything marked "poison." Also, avoid bottles with contents unless you know how to handle them AND plan on analyzing their contents. Just record or note these things in the field.
Read up on the subject- Here are some great references:
Garman, James C.
2001    A Final Forewarning: Practical Steps to Providing Archaeologists with Safe Working Environments. Dangerous Places: Health, Safety, and Archaeology. David A. Poirier and Kenneth L. Feder, editors. Bergin and Garvey, Westport, Connecticut.
Poirier, David A. and Kenneth L. Feder, editors
2001    Dangerous Places: Health, Safety, and Archaeology. Bergin and Garvey, Westport, Connecticut.
White, III, William A.
2011    The Legacy of Industrialization: Archaeology at Contaminated Sites with Potentially Hazardous Artifacts. SHA Newsletter 44(4):6—9.
Use your head, stay safe
Ultimately, it's up to each of us to prevent exposure to hazardous substances. Make sure your supervisors and co-workers are aware of the potential chemicals we may come in contact with out there in the field. Many of us have inadvertently been exposed. It wasn't always our fault.
We can prevent future exposure by making sure safety is emphasized in our workplaces and taking time to do a little planning. Historical archaeology sites aren't always benign. Spread the word and help prevent more workplace exposures.
I would really love to hear from you. If you have any questions or comments, write below or send me an email.
Keep reading the Succinct Research blog for information on my upcoming book on Small Cultural Resource Management Project Success.
Learn how my résumé-writing knowledge helped four of my fellow archaeologists land cultural resources jobs in a single week!
Join the Succinct Research email list and receive additional information on the CRM and heritage conservation field.