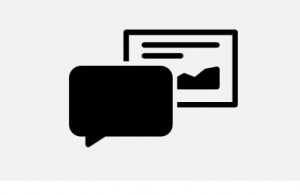 The first thing I noticed when getting off the plan in Austin: humidity. It's been a long time since I felt the warm, moist embrace of the Earth's atmosphere. Living in Tucson, the air feels like a blast furnace that's just warming up in April. Here in Austin, it feels warm and comfortable. I'm sure it's not so nice during the summer here, just like in Tucson.
The 79th annual Society for American Archaeology (SAA) conference is starting tonight at the Austin Conference Center. It's rumored that #SAA2014 is the biggest one yet. I'm not sure if that's a good thing. I've long since given up on the SAA and haven't been to an annual conference since 2005 when it was in Salt Lake City. There are many reasons why I'm not a usual SAA member. It's probably because I'm more into historical archaeology and was mentored by a professor that wrote an article explaining why he gave his American Antiquity away (My reasons are explained in detail in this previous blog post). Basically, I'm not too interested in the stuff published in American Antiquity and don't usually see too many SAA symposia I'd like to attend.
This year is different. Here's why:
I get to meet people I've worked with but never met—The interconnectivity of the internet has allowed me to create relationships with archaeologists around the world, many of whom I've never met.
I get to reconnect with folks I haven't seen in a while—Since this is the biggest SAA ever, I'm sure to meet up with other archaeologists I haven't seen in a while.
I get to eat a boatload of GOOD barbeque—Austin is known for several barbeque restaurants. I plan on eating at all of them.
There's Viking stuff—I noticed a couple symposia on Viking Age sites. Since I'm a total fanatic of the show "Vikings" on the History Channel, it will be interesting to see some of the current goings-on in Norse archaeology.
The President's Forum is titled "Publishing Archaeology in the 21st Century"—It will be interesting to see what Altschul, who came up in the age of academic journal mania, has to say about digital publishing and the future of disseminating archaeological data.
There's a Resume/CV review service—It will be interesting to take criticism on my CV/resume given the fact that I've written a book on Resume-Writing for Archaeologists.
I'm registered for the workshop "Get Hired: Twelve Tips for Getting a Job in Archaeology"—The workshop is taught by Carol Ellick and Joe Watkins, two respected experienced archaeologists that will, undoubtedly, have awesome advice (Joe Watkin's course at University of New Mexico was the foundation/impetus for the online course Paths to Professionalism on Landward.org).
My session Blogging Archaeology, Again has already been published—In anticipation of the SAA conference, the papers from my session were published by Succinct Research in conjunction with DIGTECH, LLC and Landward Research. The book "Blogging Archaeology" will be available on this website and a number of others for free. Also, it has been published under a creative commons license, which means you can share it far and wide. A 280+-page eBook on blogging archaeology=a landmark reference for all archaeologists and archaeology bloggers.
While there are some things I'm excited about, there are number of other things that irked/mystified me:
Evening sessions—On Thursday, there are some sessions from 6:00 to 8:30PM. That seems weird to me.
Conference lodging was expensive and insufficient— I never stay at the conference hotel. When I went to book my room near the conference center, all the rooms were already booked. The student rooms were long gone and they had to work out deals with some other nearby hotels to find rooms for all of us. Wonder how it's going to work out in San Francisco in 2015.
It's bigger than ever—Should the SAA be more selective in who they allow to give presentations at the conference? Maybe bigger will be better.
"There's an app for that"—Why did the SAA create a conference app?
I guess all my questions will be answered as I attend the conference. Follow my musings on Twitter. I'll be using the hashtag #SAA2014. Austin is a pretty cool place. Hopefully, I don't end up in a drunken BBQ coma.
Tell me if you're going to #SAA2014 and we'll grab coffee or a beer. Send me your questions or comments, write below or send me an email.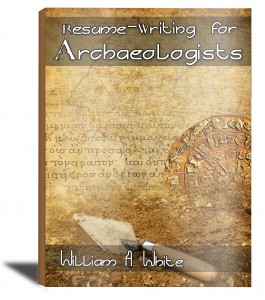 "Resume-Writing for Archaeologists" is now available on Amazon.com. Click Here and get detailed instructions on how you can land a job in CRM archaeology today!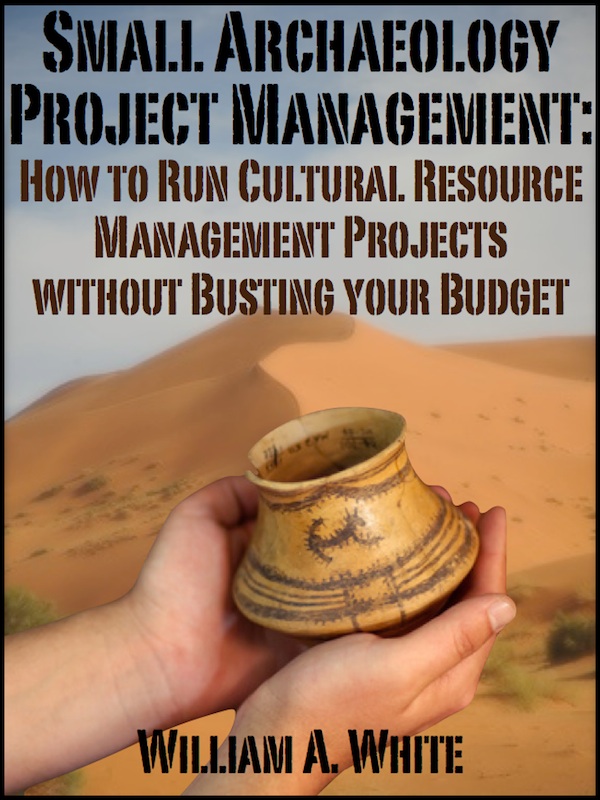 Small Archaeology Project Management is now on the Kindle Store. Over 300 copies were sold in the first month! Click Here and see what the buzz is all about.
Join the Succinct Research email list and receive additional information on the CRM and heritage conservation field.