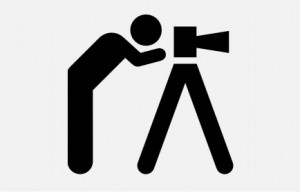 Last month, the Gender and Minority Affairs Committee (GMAC) of the Society for Historical Archaeology (SHA) announced its first ever Diversity Field School Competition. I am honored to be judge in this competition. The photo competition was established to recognize archaeological projects that demonstrate a commitment to diversity and increase awareness of the need of diversity in the field of archaeology. All SHA members are invited to submit their photos or recommend others to participate.
This competition comes at a real turning point in the field of archaeology. As I've written about before, there is a serious deficit of diversity in archaeology. The field is almost 99 percent white in both the United States and the United Kingdom, but this situation is slowly beginning to change. I remember being almost the only African American at the SHA conference only a few short years ago. For the last decade, I've only worked with one other black archaeologist as a CRMer and have had the pleasure of working with a slightly larger number of Native American, Asian, and Hispanic CRM archaeologists. But, in the last five years or so, I've noticed an increase in the number of African American archaeologists at the SHA meetings. I was also pleasantly surprised to see there are a few people of color taking classes alongside me at the University of Arizona.
Increasing diversity in archaeology has been an obliquely discussed topic for quite a while, but the clarion call for non-whites to enter archaeology appears to have had an impact. Increasing the number of non-whites in archaeology a good thing because it adds new perspectives to theoretical paradigms and interpretations. The presence of other non-whites will be a driving force for additional students of color to enter the field. I feel like the Diversity Field School Competition is another way to encourage diversity.
Seeing examples of diversity is important to non-white students that may not believe archaeology is a doable career choice. When non-white students see other non-whites doing archaeology, they may be empowered to take their chances in the field. I also think it's crucial to increase diversity in field schools because field school is a rite of passage for almost every American Archaeologist. Most of us go to at least one field school. The things that take place there leave an indelible mark in our memory because field school is usually our first experience as an archaeologist. Increasing diversity starts in field school.
Below is the information about the competition. I look forward to seeing your submissions:
2014 Diversity Field School Competition
Sponsored by the Gender and Minority Affairs Committee (GMAC)
 The Gender and Minority Affairs Committee (GMAC) is proud to announce the inaugural 2014 GMAC Diversity Field School Competition.  We invite all SHA members and conference attendees to participate in this prestigious event.
As the field of historical archaeology continues to expand, it is becoming increasingly important to develop archaeological practices that foster diversity in research objectives, perspectives, and participation. GMAC recognizes that diversity is multi-dimensional and thus "inclusive of race, ethnicity, gender, sexual orientation, abilities, and socio-economic background." In an effort to recognize those who have shown a commitment to diversity in historical archaeology, GMAC encourages submissions from principal investigators, directors, managers, students or any other SHA member who is running or has recently run a field school that demonstrates diversity in the broadest sense of the term.
The submission guidelines are outlined below and the deadline for submission is December 15, 2013. All entries and inquiries should be directed to the Chair of the GMAC Field School Competition Committee, Justin Dunnavant, and submitted electronically at GMACdiversityfieldschool@gmail.com
Awardees will be announced at the 47th Conference on Historical and Underwater Archaeology held in Quebec City, Canada, January 8 to 12, 2014 and presented with a certificate.  First, second, and third place winners will be given special acknowledgement on the SHA website.  In addition, first place winners will be featured on the GMAC webpages and will have an opportunity to post a photo(s), a description of the field school, and any registration materials.  Materials will be posted for one year from the time that awardees are announced at the conference.
 Eligibility:
 The entrant must be a current SHA member and/or conference participant.
 The field school must have been conducted within the period between January 2012 – January 2014.
 Submission Requirements:
A complete application form, including an essay (500 words) that details how the field school contributes to diversity in the scholarship or tangible products of historical archaeology, the membership of the Society for Historical Archaeology, and/or amongst the practitioners of our profession
A brief summary of the field school, the research objectives or main questions, and the scope of the field school (i.e., the size of the field school, the duration of the field school, and a typical schedule).
Any information that you intend to post on the GMAC website should you be awarded first place (e.g., registration form).
 Submissions will be judged based on:
The composition and quality of the media materials (e.g., photos, pamphlets, and/or any web content), and how well they represent the diversity of the field school or the potential of the field school to increase diversity
The commitment to diversity as expressed through the narrative essay.  The potential of the field school to inspire others to develop similar programs or to otherwise increase diversity in historical archaeology.
For more information please contact Justin Dunnavant, Chair of the GMAC Field School Competition Committee, at: GMACdiversityfieldschool@gmail.com
---
[1] The image should be in its original form and not digitally altered. By submitting a photo you give GMAC permission to reproduce any entry for the promotional purposes only. No reproduction fee will be paid. No entry will be sold, but request for purchase will be referred to the entrant. Additionally consent of all parties featured in the image is implied.
[2] "Diversity is inclusive of race, ethnicity, gender, sexual orientation, abilities, and socio-economic background."
Thanks for reading. If you have any questions about my post, please email me: bill@succinctresearch.com