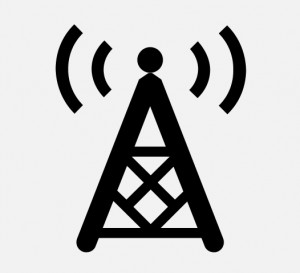 We are excited to announce that Succinct Research now provides NEPA cultural resource management services for Form 620 and Form 621. Our specialty is Phase I Environmental Assessments on cellular, radio, and all other communication tower sites and our tablet-enabled field recording system allows us to provide fast, efficient, and affordable services at the drop of a hat. Drawing upon our extensive experience collaborating with different Native American tribes and nations, we can facilitate coordination and consultation with Tribal Historic Preservation Offices (THPOs) Alaska Native groups and Native Hawaiian organizations. Our reports are guaranteed to meet the requirements of all State Historic Preservation Offices (SHPOs) and local governments.
Our professionals are experienced in all forms of cultural resource management and have developed proven ways to make sure CRM consultation is executed in a timely, efficient manner. Based upon our experience, we have created a free eBook called "Save $3,700 on Your Next Form 620 or Form 621". Download it below: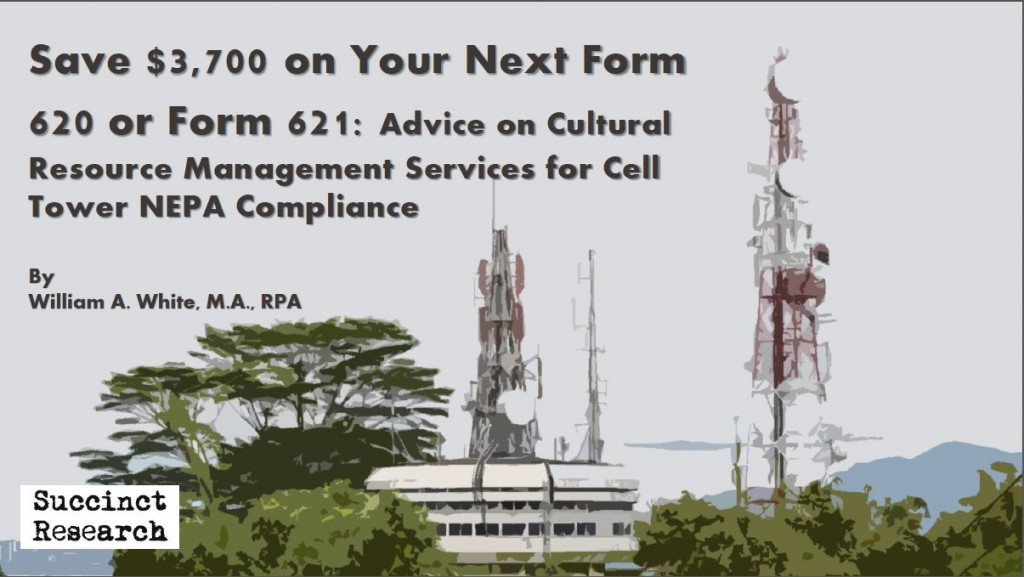 Save_3700_on_Form_620_Form_621_eBook
You can also get an insight into our philosophy regarding Form 620 and Form 621 compliance from our blog posts on the topic:
Succinct Research is dedicated to increasing education about historic preservation and providing learning opportunities for budding cultural resource managers. Whenever possible, we try to hire university graduate students and Native American, Native Hawaiian, Alaska Natives, and members of other minority groups to assist our skilled professionals with our cultural resource management projects. The value of the goodwill and trust generated by these collaborations is incalculable. Contact us if you'd like to learn more about how your next Form 620 can help increase knowledge of the historic preservation process.
The world is increasingly reliant upon wireless technologies. We need increased capacity and need to improve upon the existing communications network in this country. This work can be done while also conserving the places that matter to American heritage. Since 1966, the United States has declared a commitment to the protection of historic properties which is why the Form 620 and Form 621 were created. Download our free eBook "Save $3,700 on Your Next Form 620 or Form 621" and learn how you can preserve our nation's heritage while also saving money.
Contact Us if you're interested in hiring Succinct Research for your next Form 620 or Form 621