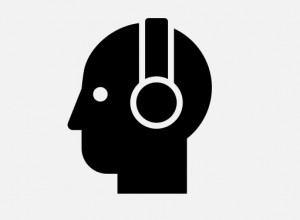 In case you didn't already know, there's a new archaeology podcast online. It started in late 2012 and, after some remodels and improvements, the CRM Archaeology Podcast has stormed into the Year of the Snake. And just like the Chinese zodiac Snake sign tells us, the podcast is keen, cunning, intelligent, and wise.
The CRM podcast is one of the first online shows focused on cultural resource management, historic preservation, and heritage conservation. Covering current topics in cultural resource management and heritage conservation law and practice, the podcast also features major figures in CRM including Tom King and Eric Kansa.
The show is exploding onto the CRM scene. From a modest 400 downloads for the first episode, the CRM Archaeology Podcast has been downloaded over 2,500 times in March, 2013 alone! According to recent calculations (2008), there are only about 14,000 to 18,000 CRM practitioners in the United States, which means the CRM podcast might have been downloaded and listened to by between 15 and 18% of all CRMers in the country!
And, its only been online for 2 months!!!!
The podcast is produced twice weekly by Chris Webster, Principal Investigator at DigTech, LLC in Reno, Nevada (http://www.digtech-llc.com) and features a cast of young CRM professionals from around the world. Regular commentators include Doug Rocks-MacQueen in Scotland, UK (Doug's Archaeology), Russell Aileen-Willems in Seattle, WA (Diachronic Design), Serra Head in Indianapolis, IN (Archy Fantasies), and Bill White out of Tucson, AZ (Succinct Research).
You can download each episode for free from iTunes (https://itunes.apple.com/us/podcast/crm-archaeology-podcast-digtech/id482433171) and Stitcher Radio (http://stitcher.com/s/player.php?fid=32390&refid=stpr).
In March, Episode 003 covered CRM wages– explaining that unions aren't the answer to our wages situation.
Episode 004 featured guest Tom King and focused on the new NEPA/Section 106 coordination handbook and how some TCPs in Nevada were managed (or, mismanaged) by Congress and the Obama administration.
April will start off with a summary of the SAA conference in Honolulu, Hawaii.
The podcast is growing primarily from the enthusiastic response from the CRM community around the world. If you have any questions or ideas for future episodes, contact Chris Webster on the CRM Arch Podcast's homepage (http://www.digtech-llc.com/podcast/).
Stay tuned and learn more about cultural resource management from some of its up-and-coming young professionals.