"If you can't stand the heat in the kitchen, just go outside in the summer in southern Arizona. In five minutes, you'll be banging on the door to get back into that damn kitchen." Me
It was a pretty hot summer down here in Arizona, but, then again, when is it not hot down here. I think the first weeks of July were the worst so far this year. I only had to work outside in 105–110 degree temperatures, but some of my co-workers down here were surveying in 120+ degree temps! Insanity? No, it's just Arizona archaeology.
Dealing with heat safety was the topic of CRM Archaeology Podcast Episode 11– Heat, Safety, and Per Diem. It is absolutely essential to take care of yourself when working in temperatures greater than you're used to. I contributed a few of the best tips I have for working in the heat, which you can download as a PDF on my post about heat health and safety.
Episode 12– Why Leave CRM focused on interviews with several archaeologists that have either permanently quit CRM or have stopped doing it for long periods of time. In all of these folks' cases, it wasnt their passion for archaeology that wavered– helping them make the decistion to turn away from what they studied in college and take up new professions. Most of the interviewees quit CRM for the same reasons: they didn't feel respected and couldn't maintain job security. I think this episode is essential for anyone contemplating a career in cultural resrouce management.
The Day of Archaeology 2013 (#dayofarch) was the topic of Episode 13. The podcast panelists covered a few of the dozens of blog posts uploaded to the Day of Archaeology website (www.dayofarchaeology.com). My video covering what I did during that week was mentioned, as was Chris Webster's reminiscences of Days of Archaeology past, Russell Aileen-Willems' killer new site recording app, and Doug Rocks-McQueen's uber archaeology blog list (which is available on the Landward Campus).
The CRM Archaeology Podcast covered some killer topics again in July, 2013. You can listen the podcast on any computer, tablet, and smartphone on the DigTech, LLC website (http://www.digtech-llc.com/podcast/) or you can download it through the iTunes Store. Over 2,000 people download the podcast each month and the number of fans is growing. Tune in and enjoy.
If you have any questions or comments, write below or send me an email.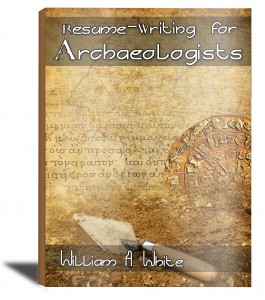 "Resume-Writing for Archaeologists" is now available on Amazon.com. Click Here and get detailed instructions on how you can land a job in CRM archaeology today!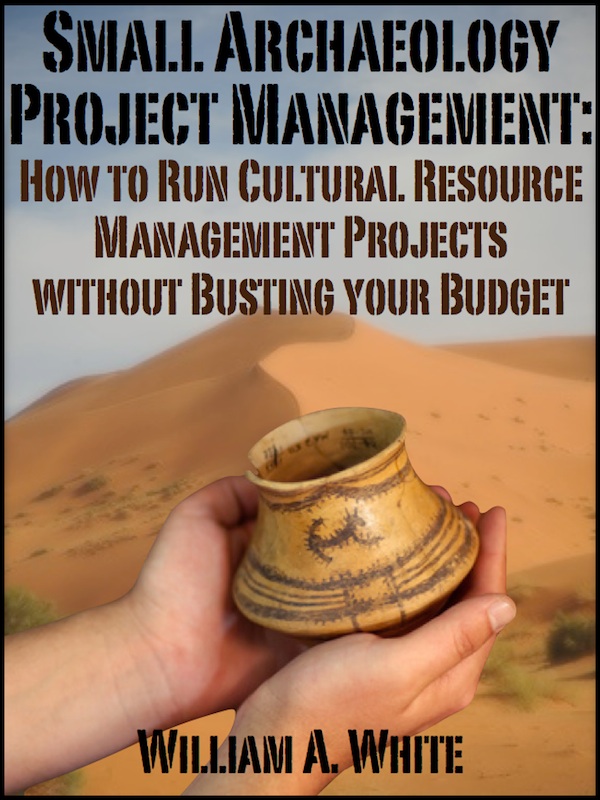 Small Archaeology Project Management is now on the Kindle Store. Over 300 copies were sold in the first month! Click Here and see what the buzz is all about.
Join the Succinct Research email list and receive additional information on the CRM and heritage conservation field.