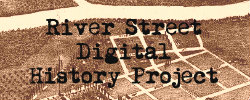 As a long-time historical archaeologist working in cultural resource management, I've been overjoyed to see how much archival information has been brought to the internet. I do not think there will ever be a day when a visit to the archives is no longer necessary, mainly because most archival repositories do not have the funds to digitize the ever-increasing amount of paper material housed at their facilities. However, I am so thankful that certain resources like Google Books, the Library of Congress, the New York Public Library, and myriad other repositories are hosting significant portions of their collections on the internet and making it available to all.
A few years ago, I was going through the cardboard box full of documents I used for my Master's thesis in anticipation of a move to Tucson. The box was overflowing with paper. I recalled spending a couple hundred dollars and dozens of hours on copies so I could bring those materials from Illinois to Moscow, Idaho where I was writing my thesis. The box was heavy and I'd already been granted my Masters years ago. The papers were no longer needed. I was deciding whether or not to toss it all into the recycle bin. In the end, almost all of it was thrown away.
As I was dumping the papers that I'd spent months mulling over, I remember wishing that I'd scanned them into digital documents that I could keep forever and bring them wherever I went.
Fast forward to 2014. Now, I'm conducting research for my PhD dissertation and I haven't forgotten how much time and money was wasted on paper copies for my MA that were ultimately tossed in the garbage. That's one reason why I'd created the River Street Digital History Project (RSDHP).
The other reason why I created the RSDHP was the fact that almost no one has or ever will read my MA thesis. The site I worked on for my MA, now called the New Philadelphia National Historical Landmark, has been documented in a thematic issue of Historical Archaeology and a book published by an academic press, which means the information has been thoroughly disseminated to the archaeological community. These publications overshadowed my work. I do not feel bad about this given the fact that my thesis was based on preliminary results from the first of five seasons of archaeological fieldwork; thus, additional data was uncovered that I did not have access to when I was working on the project.
The New Philadelphia Project is also unique because much of the field results and historical background has been made available via the internet. The lead archaeologists for the project have gone to great lengths to make the collected data available to the rest of the world. Archaeologists, non-archaeologists, historians, and general west Illinois aficionados can go online and see what was done at the site. You can check it out here: http://www.histarch.illinois.edu/NP/ and here http://www.histarch.illinois.edu/nsf/fieldschool.html
The Power of Digital History
I believe archaeologists, historians, and other historic preservation interests are realizing that the world is changing. In order to say relevant, we must reach out to a wider audience. The internet and social media provide the most effective means of reaching out to history buffs and archaeology fans. We can also use it to connect with local communities that have a vested interest in the history of their neck of the woods. Harnessing these communities is crucial if we want to keep the fields of archaeology, historic preservation, and heritage conservation moving forward.
Digital history is the use of digital media and online tools in conjunction with the historian's craft to present historical information to a wider audience. It is a rapidly changing field that strives to make the wealth of historical data that has already been collected easily accessible and to disseminate historical interpretations of those materials. I believe this is the future of both history and archaeology.
Check out the introductory video for this project:
Bringing the River Street Neighborhood and Boise, Idaho History to the Internet
The River Street Digital History Project has three principal goals:
1)            Digitize archival and historical documents about the River Street Neighborhood in Boise, Idaho
2)            Use these materials to investigate the nature of race relations in Boise, and
3)            Make this information available to a wider audience.
The River Street Neighborhood was Boise's only multi-racial enclave. It was notorious for the African American community that was forced through segregation to live in the neighborhood from about 1900 to the 1960s. In reality, River Street was occupied by a variety of different ethnicities and races including Basque and European immigrants, Japanese, and Euroamericans. In fact, black people comprised less than half of River Street's population.
Mainly because it was known as "the Black Neighborhood", River Street was considered blighted and a nuisance to the public good. It has been slated for urban development for over 50 years. Boise City officials and urban planners have long desired to turn the neighborhood into a collection of high-density housing and commercial properties. This has yet to completely materialize, but the historical single-family dwellings in River Street are closer to annihilation than ever before. River Street is vanishing as downtown Boise grows and gentrifies. Soon, the small houses built in the early 1900s will be gone.
The River Street Digital History Project website chronicles the neighborhood's history as interpreted from archival documents and oral history interviews collected from former residents. The website hosts a wealth of data about the neighborhood and features a virtual tour that can be taken on Google Earth. You can view a collection of PDFs, videos, and JPGs in order to get a better understanding of what this place means to Boise's African American community and the role it played in the city's history.
RSDHP Website Features
The website has six main pages:
About the Project— Here you can learn how the project was created, executed, and funded.
The Evolution of River Street— This page chronicles the development of the neighborhood from undeveloped land beside the Boise River to a neighborhood and beyond.
River Street Digital Archive— A repository of archival documents and photographs from the neighborhood.
Multi-Racial River Street— This page summarizes oral history interviews taken with former residents during the summer of 2014.
Landscape of Memory— As mentioned before, River Street is vanishing due to urban development. Here you can download files that will allow you to take a Google Earth tour of the neighborhood and see how it has developed over time.
Future of the Project— The RSDHP is a work-in-progress. Additional resources will be added to the website for the next few years. It will also host information about future archaeological excavations that are currently in the planning stages. Data on the website will also be used toward my PhD dissertation.
The idea was to create a place where I could share the information collected for my dissertation in an easily digestible manner. I didn't want to make the mistake I did by not digitizing the data collected for my MA thesis. I also wanted the world to see what was going on and use the website for their own personal purposes.
River Street is not unlike dozens of other ethnic neighborhoods that have been destroyed by urban progress. The majority of these places will go quietly into the night without a trace. In time, few will ever know they existed. I did not want this to happen to the River Street Neighborhood.
Please, go to the River Street Digital History Project website and check it out. This project will continue for years to come, so please give feedback either on the website or on the Succinct Research Blog.
Seriously, write a comment below or send me an email.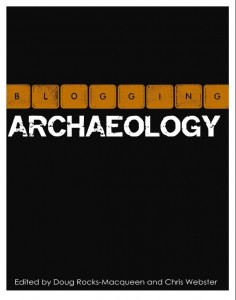 Check out Succinct Research's most recent publication Blogging Archaeology. Full of amazing information about how blogging is revolutionizing archaeology publishing. For a limited time you can GRAB A COPY FOR FREE!!!! Click Here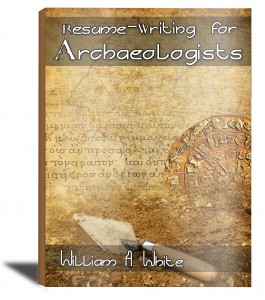 "Resume-Writing for Archaeologists" is now available on Amazon.com. Click Here and get detailed instructions on how you can land a job in CRM archaeology today!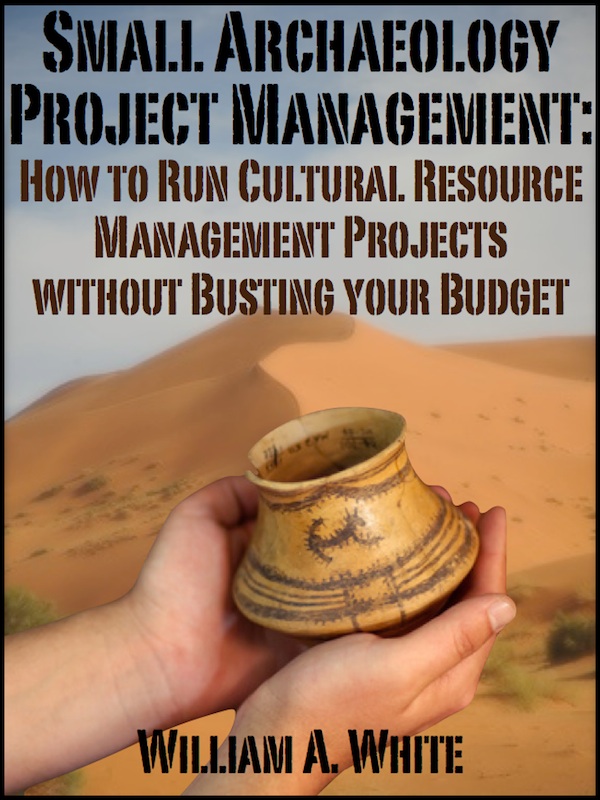 Small Archaeology Project Management is now on the Kindle Store. Over 300 copies were sold in the first month! Click Here and see what the buzz is all about.
Join the Succinct Research email list and receive additional information on the CRM and heritage conservation field.
Get killer information about the CRM archaeology industry and historic preservation.