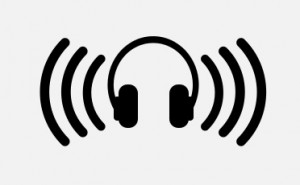 "No man was ever wise by chance" Lucius Annaeus Seneca
Finding a job in archaeology can be tough. Because there are so few of us, CRM archaeology is a tightly knit field where, in order to find a job, you have to know something, know how to network, and know how to advertise yourself. As Doug of Doug's Archaeology wrote about pay conditions for archaeologists, the outlook isn't too rosy for folks with less than 10 years experience and a graduate degree (check out is seminal series on The Economics of Archaeology, Part 1, Part 2, and Part 3). After all, archaeological technicians are working against people that will do our job their free. Crew chiefs are battling against economic conditions and up-and-coming techs. PIs and field directors are in a pinch between the clients, the regulatory climate, and the economy.
As the old African saying goes, "Whether you're a lion or a gazelle, when the sun comes up, you'd better start running."
In the modern economy, everything is in flux. We should all be thinking about our careers and paying attention to where the next paycheck is coming from. Here are some useful tips on a successful archaeology, historic preservation, or heritage conservation job search:
Job Search Nitty-Gritty
You may know all the nuances of Mimbres pottery decoration types, but did you ever learn how to go about finding a job in archaeology, historic preservation, or heritage conservation? Here's the beginning of a series that breaks down how I've helped dozens of folks land decent jobs in archaeology:
How to Get a Job in Archaeology: Part 1, Part 2, and Part 3
Résumé-writing Tips
Crafting a sweet résumé is an excellent personal advertisement. Here are a bunch of résumé-writing tips that can help you get results:
Archaeology CVs/Resumes for New Archaeologists (and the old too)
Reinventing the Archaeology CV/Resume
Looking for a cultural resources job? Do you need to work on your resume?
Applying to Federal Cultural Resources Jobs
Keywords are an essential part of a successful resume
Emphasize your core competencies
Career Development
Want to sound good in an interview even though you don't have much experience? Do you have experience, but want to see how other people do their jobs successfully? Here's some information on how you can do certain aspects of your job better:
If you have a cultural resources job, you need to be a T-person
Carpe Diem: Successful CRMers take the initiative
Archaeology Crew Chiefs are the Real X-factor
Efficient Online Historical Research
Hazardous Material Safety at Historical Archaeology Sites
Speeding up the Experiential Learning Process
You can also keep current with what's going on in the CRM world by listening to The CRM Archaeology Podcast. It's free for download on the iTunes store and Stitcher.
Think of this list as a starting point for your job search or a way to keep current with what the other folks in our industry are doing. You should also check the wealth of information on archaeology job searching at www.archaeologyfieldwork.com
Or, contact me if you have any questions (bill@succinctresearch.com). Good luck and happy hunting.
I would really love to hear from you. If you have any questions or comments, write below or send me an email.
Small Archaeology Project Management is now on the Kindle Store. Over 225 copies were sold in the first week! Click Here and see what the buzz is all about
Learn how my résumé-writing knowledge helped four of my fellow archaeologists land cultural resources jobs in a single week!
Join the Succinct Research email list and receive additional information on the CRM and heritage conservation field.