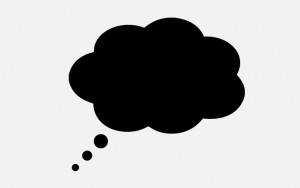 Last week, I read an informational article on archaeologyfieldwork.com that pretty much blew my mind. For those of you that don't know archaeologyfieldwork.com is one of two online job repositories where most cultural resource management and heritage conservation companies post job openings (the other excellent website is shovelbums.org). I tend to troll those websites from time to time, even though I already have a job, just so I can get a leg up on where the work is in the United States and Canada. I also like to see what kind of jobs are available. If you spend a few minutes checking out whats going down on those websites, you can get a pretty good idea what the current cultural resource management, historic preservation, and heritage conservation employment situation is like. These websites area also excellent places to find out about job openings.
I've been using these two websites for years now, concentrating mainly on the huge database of job advertisements. I only rarely look at the other tabs on the website. For some reason, I happened to come across an anonymous post that spells out, in great detail, exactly how you should go about filling out a job announcement for the Federal government. It is extremely comprehensive and it pretty much changed my perspective on how you should go about responding to those announcements.
Why is a government job announcement so different from applying for a CRM position?
Responding to a government job announcement is different than trying to land a job at a cultural resource or heritage conservation company. Here are some of the primary differences:
Keywords are especially crucial- Almost all government agencies and departments use applicant tracking software (ATS). You need to strategically use keywords from the job post in order to score high in the ATS. Some of the larger cultural resources firms do as well (especially if they have an announcement on a website like Archaeology Fieldwork), but you can oftentimes find some way to get your resume directly into someone's hands that has the power to hire you. In fact, this is the best way to land a job at a private company.
The application process takes hours- Applying to government positions takes forever because you frequently have to answer a bunch of job-specific questions by diligently filling in a number of individual text boxes. It takes a long time. Set aside at least 3 to 6 hours to fill in all the text boxes required for a Federal job with quality answers. Most of the time, a brief, optimized resume is all you need to land an interview for a private job.
Space is not an issue- Government jobs ask for a resume, but they also give you a lot of space to fill in other information about your experience and skills. All those text boxes allow you to include a lot more information about yourself than you could in a standard resume or CV.
How is this article revolutionary?
The article is written by someone that has actually reviewed a lot of applications, so it tells you step-by-step how to create a powerful application. Here are some of the things I took away from it:
Advice on keywords- While you may think its a good idea to insert big chunks of the job description into your resume, this article recommends a more strategic approach. The reviewers are interested in specific situations where you performed certain tasks or had to use certain skills. They cant learn this if you spam your resume with huge hunks of text from the job post.
The Knowledge, Skills, and Abilities (KSA) section is most important- Apparently, this is what the job reviewers pay the most attention to. Also, each of these sections are scored independently so you have to write specifically to that KSA text box.
You need to do a new resume for every application you fill out- This should be a no-brainer. If you didn't already know, you always want to craft a resume for every job  you apply for. Click here if you want to know more.
This article is revolutionary because it's the best primer I've ever seen on government job applications. Its a must-read for anyone trying to land a cultural resource management, heritage conservation, or historic preservation job with a government agency.
Click here to read the actual article.
I would really love to hear from you. If you have any questions or comments, write below or send me an email.
Learn how my résumé-writing knowledge helped four of my fellow archaeologists land cultural resources jobs in a single week!
Join the Succinct Research email list and receive additional information on the CRM and heritage conservation field.