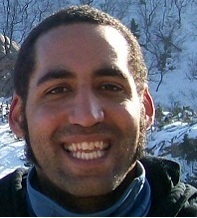 Bill White is the founder and Research Publications Director of Succinct Research– a company dedicated to conducting quality research and creating publications for cultural resource management, historic preservation, and heritage conservation service professionals.
At Succinct Research, we:
Help students and professionals land jobs.
Create information products for industry professionals.
Provide information and advice on the cultural resource management industry.
We use eBooks, white papers, technical reports, public presentations, and slideshows, videos to improve the careers of CRM professionals, help clients achieve regulatory compliance, and increase the online prominence of heritage conservation professionals.
For nearly a decade, Bill has lead research groups on fieldwork projects in some of the most remote locations in the United States including the temperate rainforests of Washington State, at high altitudes near Great Basin National Park, and in the Mojave and Sonoran Deserts in the American Southwest. These projects have allowed him opportunities to gain and test his skills in leadership, decision making, and public relations. As a project director and project manager, Bill has played an integral role in helping others develop their professional skills and use their experiences to find gainful employment. As a mentor, he has helped hundreds of students and co-workers on their career paths. As a business owner, he's dedicated to offering these experiences, talents, and skills to you.
This anthropological work has also brought Bill in contact with a number of diverse, distinct cultures and subcultures including various Native American tribes, ethnic rural groups, Hispanic workers, and African American enclaves. For much of his research, oral histories and informal interviews has enhanced the robustness and authenticity of his work. These experiences has made Bill a sensitive, apprehensive, and skilled interviewer.
An innovative, thorough archival researcher, field scientist, and author, Bill has participated in over 100 historical, archaeological, and anthropological research projects across the United States. He has written or co-authored nearly 50 research reports and given presentations to diverse audiences across the United States, in Canada, and the United Kingdom. A lifelong student of human cultures and practices, Bill graduated from Boise State University with a B.A. in Anthropology, Native American Studies minor and earned his M.A. in Anthropology from the University of Idaho.
Search this website and learn more about what Bill and Succinct Research can do for you, your business, or organization.
Or, contact us via email:
Bill is an active presenter at international archaeology conferences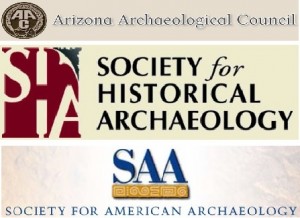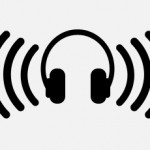 A frequent panelist on the CRM Archaeology Podcast
Guest author on numerous other blogs
Random Acts of Science
Stated and Unstated Goals in CRM Projects
HistPres
Are We Experiencing an Archaeological Renaissance? Eight Reasons to Say, Yes!
YoungPrePro.com (now WritersinCharge.com)
The Pomodoro Technique, Meditation, and Stress-free Writing
KimanziConstable.com (formerly Tales of Work)
Enjoying the Tastes of the Good Life
When should you Start Your Own Business?
IncomePress.com
It's Time for a Killer Second Half Rally
WorkAwesome.com
Academic Publications include:
"Memoryscapes, Whiteness, and River Street: How African Americans Helped Maintain Euroamerican Identity in Boise, Idaho." Accepted for publication in Historical Archaeology, (2017) 51(1).
"Creating a Space for a Place: The River Street Archaeology Project". Accepted for publication in Arizona Anthropologist in 2016
Society for Historical Archaeology Newsletter 2011, 44(4):6–9.
The Legacy of Industrialization: Archaeology at Contaminated Sites with Potentially Hazardous Artifacts.